In this Vital Proteins Marine Collagen review, it will be all about getting to the core of this thing and finding out the truth. A very truth-focused review this will be.
To make that happen, we will first investigate the product page and the claims they make for it. After that, we will turn our attention to going through beneficial ingredients. And, of course, we will spend some time on the ingredients used as the "glue" as well. And finally, we will make it about customer reviews and global success rates.
The goal here is to create an article so thorough that there would not be a need for you to ever look at another supplement review for this specific thing. Therefore, if there is a section or aspect I haven't covered but you're interested in, let me know. And I'll add that as well.
Hair, Skin, Nail Health Are What They Promise With The Product
According to the manufacturer, Vital Proteins Marine Collagen "is made from the scales of fresh, non-GMO, wild-caught whitefish off the coast of Alaska. It's highly bioavailable, digestible, and soluble in cold water." Moreover, they also talk about it as "a powerhouse protein [that] is behind making all your wellness dreams come true!" Which, I have to admit, does sound a bit over the top (in particular, that last part) [R].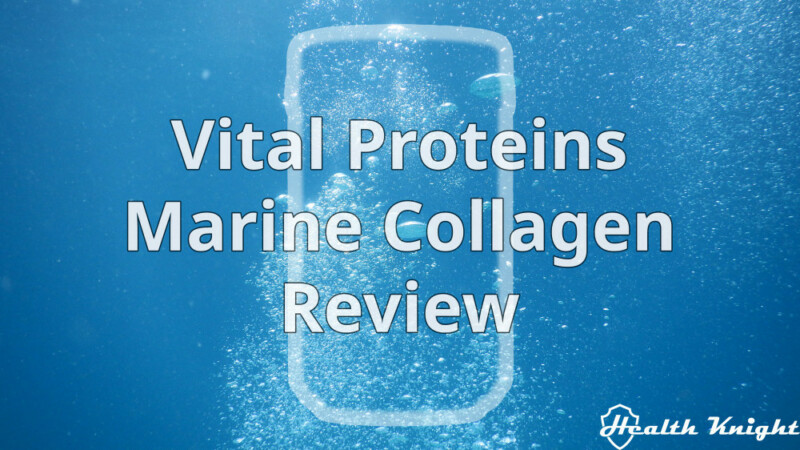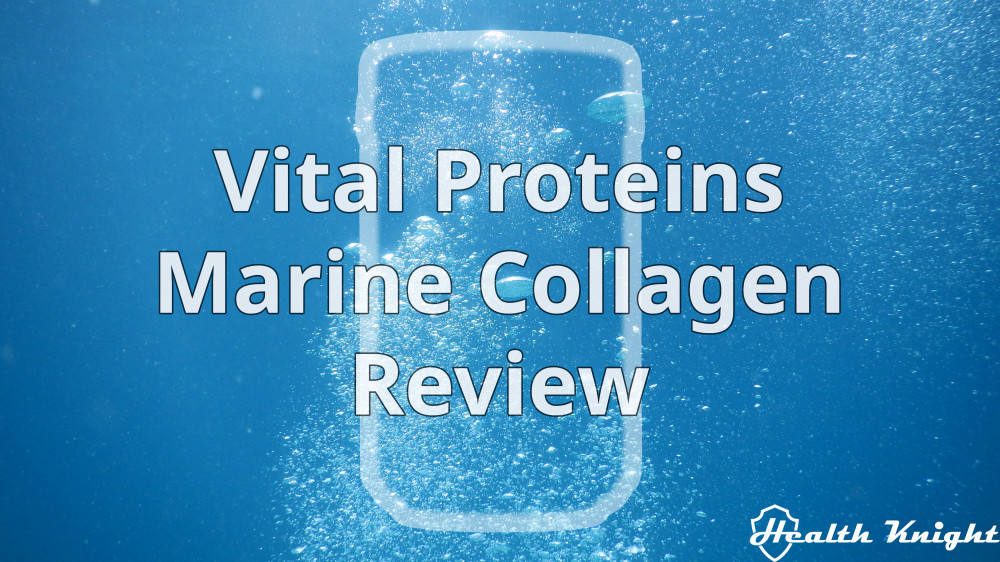 But otherwise, I guess very quality sounding Marine Collagen that is easy to consume due to it mixing well even with cold water.
The product page itself reminds me of something like the Sports Research Collagen Peptides (review) or Nutra Organics Collagen (review). It's essentially quite brief and poised, not too much text, plenty of pictures. It's very opposite of overwhelming that way, unlike, for example, Organixx Collagen (review) and BioTrust Ageless Collagen (review). And every other way, it can also be considered a very Vital Proteins-like [R, R].
As far as the gains they promise, there are all of those typical ones we find commonly in Collagen supplements. Stuff like better hair, skin, nail health, as well as improvements to joint and bone health.
For marketing, they have a number of tools. First, it's the subscribe & save deal. It's pretty much not worth buying it without that because the price difference is so big. Second, the customer reviews to show for happy people that have done the thing. Third, there's also sort of a money-back guarantee (which can be subject to the restocking fee) [R].
Overall, a quality looking page but can the Vital Proteins Marine Collagen supplement actually deliver?
The Vital Proteins Marine Abundance Is Enough, Good Stuff
Superficially, looking at just the beneficial ingredients it feels that it can. It feels that it can deliver. It doesn't provide anything else apart from Collagen though. To that end, very much like Perfotek Collagen (review) and Wellpath Renew Collagen (review).
So, per serving (one scoop), the Vital Proteins Marine Collagen provides 12 grams of wild-caught whitefish Collagen Peptides.
And that is a great amount with awesome sourcing. I mean, the way I see it, it has every reason to deliver on those promised gains in regards to skin, nail, hair, bone, and joint health. Moreover, it can potentially also bring a couple of other positives [R, R, R, R, R, R, R, R, R].
But the best thing about it is the serving size. I mean, I haven't seen too many Collagen Marine products that actually provide a decent amount per serving. I mean, NeoCell Marine Collagen (review) and Nature's Life Marine Collagen (review) are not exactly good baselines to measure by. And there are many more such examples.
At the end of the day, I feel this really excels if what you're after is Marine Collagen. Furthermore, it also gets third-party tested, unlike, for example, the Amandean Marine Collagen (review). So, we get what is claimed every time. Which is awesome.
Additives Are Awesome, Or How Do You Put It? None For This Collagen
Many associate additives (or the other ingredients) with something bad. But they are actually very necessary about 99% of the time. Otherwise, it would just not be possible to combine all of those useful substances within a single capsule, tablet, liquid, or whatever. They are kind of the "glue" that help kind of keep all of the beneficial stuff together.
But it's a glue that can potentially be harmful like we've seen with supplements like LAC Taut Collagen (review) and Olly Glowing Skin (review). And it can be the right kind of one which has none of that supposedly negative effects like Zhou Collagen Peptides (review) and Dr. Emil Collagen (review).
But with Collagen supplements (similarly as with some other groups like MCT Oils and sometimes Carotenoids), it's also possible to do things without the "glue" entirely. And that's especially the case with unflavored Collagen powders.
Which is also exactly the nature of Vital Proteins Marine Collagen.
So, no hidden potential dangers there. Just Marine Collagen. With its gains and everything.
Customer Reviews And, Thus, Success Rates Are Overwhelmingly Positive
If we look at the Vital Proteins Marine Collagen Peptides from a purely ingredient-containing perspective, it's really robust. However, does that translate well also onto the customer reviews, and, hence, also global success rates?
A resounding yes. At least that's what we get from their review section on the product page (377 positive Vital Proteins Marine Collagen reviews and just 17 negative ones; hence a 95.7% global success rate). But as that is not too hard to guess, these pages don't typically actually represent the most accurate truth. They're often tailored and edited to fit the needs of marketing better.
And, yes, I reckon there have been quite many supplements that practice that approach. Examples of this include the Skinny Fit Super Youth (review), Code Age Multi Collagen (review), and even the Ancient Nutrition Multi Collagen Protein (review).
So, knowing all that, I took it to all other sellers and retailers with the supplement of this review. And as it turns out, Vital Proteins isn't really deceptive with the ratings on their page.
I mean, by all other sellers and retailers I managed to find a total of 1281 pieces of feedback. Of these, a whopping 1209 were positive and only 72 were negative. Thus, the actual global success rate of 94.4%. Which isn't far off from that 95.7%. And hence, both might represent the truth.
So, by all means, a busted high global success rate indicating that the Vital Proteins Marine Collagen has helped quite a number of people.
Vital Proteins Are Doing It, This Is A Very Buy-Worthy Supplement
Generally speaking, I think this Vital Proteins Marine Collagen is a really, really great supplement. Especially if you're after the Marine Collagen.
It adds decent amounts of the protein per scoop. It doesn't have any additives. They do third-party testing on end-products. And hence, the only kind of lackluster in all of that could be considered the price.
It's not the cheapest of options, but it's one of the most quality ones. Moreover, if we take advantage of the subscribe and save deals, the price for value is actually pretty decent. And hence, I think this is a supplement worth to just go ahead and buy.
On that note, if you're interested in other great Collagen products, do check out my full review with a summary for the LiveWell Collagen Peptides. Also, the Vital Proteins Collagen Peptides is a great option. But as I mentioned earlier, if you're after Marine Collagen specifically, then just stick with the product of this review.
Other than that, I hope this Vital Proteins Marine Collagen review helped you find the information you were looking for. But if not, definitely let me know in the comments on how I could further improve it.
If you have as much as 15-30 seconds to spare, even one line in the comments helps a ton and will be highly and sincerely appreciated.
See you in another article!
Cheers, Stay Healthy & Have a Great One!