|  Marketing  |  Ingredients  |  Additives  |  Reviews  |  Pricing  |  Overall  |
In this Truvani Marine Collagen review, we'll do some truth-searching when it comes to this particular Collagen product.
To make that happen, we will discuss marketing, ingredients and gains, additives, customer reviews and global success rates, and pricing. And we'll compare it to quite a few other products as well.
This Truvani Marine Collagen Review To Find What It's Really About
According to the manufacturer, the Truvani Marine Collagen goes by the tagline of "It's Time to Get Back Your GLOW!" Per their words, it is about promoting "vibrant skin, strong nails, and support the health of your hair, joints, and bones." While it may seem like a long list of potential gains already, it's actually promised to be even more than that [R].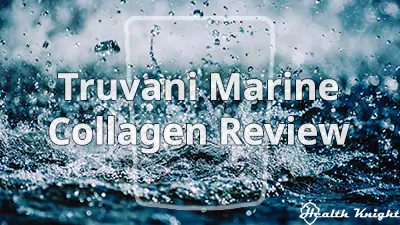 They also promise improved liver health, antioxidant function, and better sleep. They even promise to support lean body mass and just helping with anti-aging in general.
As for the product page, it reminds me of a proper sales page much like what we've encountered with the Organixx Clean Sourced Collagens (review) or BioTrust Ageless Multi Collagen (review).
There's a ton of information plus a good deal of marketing in the form of testimonials, reviews, a money-back guarantee, and 15% off with a subscription.
I love the fact that they use a ton of pictures and do their best to structure the contents of the page. Which does improve the readability. However, I do believe that it will likely feel quite overbearing to most, especially given that there's even a FAQ section. I mean, just tons of information.
Other than that, the Truvani Marine Collagen is said to be Non-GMO, Gluten-Free, Dairy-Free, Shellfish-Free, Jellyfish-Free, Paleo-Friendly, and, what I appreciate truly, also BPA-Free as far as packaging.
So, is this Truvani's attempt at Collagen a great option to go for?
To Review Ingredients, It's Hard To Imagine Anything Better
There are a ton of different Collagen supplements out there. Some are about just providing pure Collagen like the Nature's Truth Ultra Collagen (review). Others prefer to add one or two extra substances to the mix like the Dr. Emil Collagen (review). Whereas others more persist on this notion that we need a bunch of different vitamins with it like the Applied Nutrition Liquid Collagen (review). The supplement of this review prefers the very first.

So, per serving (one scoop), the Truvani Marine Collagen provides 12 grams of Wild-Caught Collagen Type I, II & III Peptides. But what does all that really entail? Here's to expand on that.
Truvani sources its Marine Collagen from Deep-Sea, Wild-Caught fish primarily off the coast of France and waters surrounding Norwegian Sea, Iceland, North Sea, and other Nothern waters. Meaning, this is as wild-caught as fish can be. It's basically the Grass-Fed, Pasture-Raised, Hormone-Free equivalent of Bovine Collagen but Marine one.
Another genuinely great aspect is that they do in-house and third-party testing on their products. The way I see it, that's the highest standard of quality, and without that, we shouldn't really ever get anything sourced from fish. Because the pollution does leave a negative impact on all fish, and we must make sure that it's properly purified before we consume it. Otherwise, it can backfire horribly, especially in the long run.
And then, as far as the total Collagen amount, it is what has every reason to deliver on the full range of benefits. Hence, I would like to believe that everything they promise is possible [R, R, R, R, R, R, R, R, R].
But if we're really splitting hairs, the only slight downside to their sourcing is that they don't promise it to be sustainably sourced. Because when it comes to fish-based products, that's kind of an advanced characteristic. And so, that would be the absolute ideal last thing. Still, I think it takes away very little from the Truvani's value.
This Marine Collagen Does It The Best Way When It Comes To Additives
There is another aspect that I really enjoy about the Truvani's Marine Collagen. It's that same aspect that I've also loved by Collagen supplements like the NeoCell Super Collagen (review), Dr. Matthew Collagen (review), and quite many others. It's this idea that we need not to have additives to make it all happen.
You see, many supplements do have to rely on various substances added to them for the sake of keeping it all or, in a sense, "gluing" it all together. That's a classic with multivitamins, singular nutrient supplements, herbal supplements, and a ton of other categories.
To that end, I think, to say that about 99% of all supplements can't do without them, wouldn't be far off at all.
Furthermore, many actually struggle with this aspect. For example, something like the Vim & Vigor Collagenate (review) uses Potassium Sorbate which I wouldn't say is an optimal (good) substance [R, R, R, R, R, R, R, R, R].
Then, we have something like the NeoCell Gummy Glow (review) which uses Maltitol and Sorbitol that I can't say I'm particularly fond of either. That's to say the least [R, R, R, R, R, R, R, R, R, R, R, R].
So, while the additive aspect can certainly be a problematic one, the Truvani Marine Collagen doesn't use any. Hence, it kind of takes that concern out of the picture entirely. Which is always a good thing, the way I see it.
It's Definitely Well-Received As Far As Customer Reviews Go
So, the Truvani Marine Collagen is a really great one as far as all of the ingredient aspects of it go. But there is also the practical dimension which we do have the capacity to look at. It's something that I believe can be broken down into two main sections. One for customer reviews. And the other for all the pricing aspects.
As mentioned before, the product page of the supplement of this review uses both testimonials and customer reviews. Both, exactly as expected, are extremely positive. I mean, testimonials always are; that's the whole point of them. But as far as customer reviews, it's, of course, a full five-star overall of a total of 1,976 Truvani Marine Collagen reviews.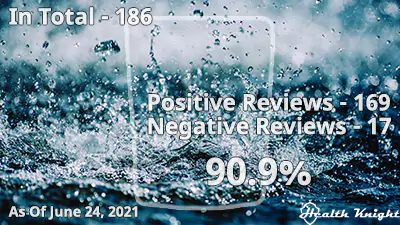 Which is great. But as we have seen with supplements like the PureNature Collagen Ultra (review) and Olly Collagen Peptides (review), product page feedback tends to not be the most reliable. Meaning, it's not something I would blindly trust if what we're seeking is the truth.
Because if anything, it is something that the manufacturers themselves can control, adjust, and alter. And they often do because it's known to help sell. And that's fine. Still, when it comes to third-party sellers and retailers. that's not typically possible. Hence, that's what we're looking at.
To that end, I managed to find a total of 186 Truvani Marine Collagen reviews. Of these, 17 were negative (one-star, two-star) and the other 169 were positive (three-star, four-star, five-star). This gives us a global success rate of 90.9%. Which in itself is a great success rate, even more so because the actual success rate is likely even higher given that people are typically far more innately inclined to report negative experiences than positive ones.
That said, what have been the reasons for negative feedback?
I guess the most prominent complaint is that of horrible taste and smell. Some even went as far as to say that it tastes like dead fish and smells worse than any rotted, decaying fish we'll ever encounter. Others were not happy with how it dissolved (namely, didn't dissolve). And others more said it made them very sick to their stomach.
But for all that, there's the exact opposite when it comes to the great reviews. I mean, people absolutely praise it for its flavor-less-ness and smell-less-ness. They love how it dissolves. And others are just stay-and-true certain that this is a quality, top-notch, awesome product.
May the negative feedback be a matter of not storing it properly when not bought directly from the manufacturer? Quite possible.
Pricing Is Arguably Its Only Flaw, Quality Does Come At A Cost
When looking at the customer reviews of Truvani Marine Collagen, not many people had anything to say about its pricing. I mean, I did find at least one person who thought that it's an expensive one. But is that really what's the case when it comes to it?
So, per container, the supplement of this review typically costs $38.24. One would expect to get a bag of 30-ish servings. But, in reality, we're getting one of just 15 servings. Hence, it costs $2.55 per serving or $2.12 for every 10 grams of Marine Collagen.
And let me just say that it's far from being the most affordable thing on the market.
I mean, compare it to something like the Amandean Marine Collagen (review). The Amandean costs about the same that Truvani costs per container. The staggering difference is that instead of 15 servings, we get 50 servings with the Amandean. Namely, it's 75.5 cents per every 10 grams of Marine Collagen instead of those $2.12.
But then, again, the Amandean option doesn't have third-party certifications for Non-GMO and Gluten-Free, as well as it's not third-party tested for purity. Whereas all of that can be said about the Truvani product. Plus, Amandean doesn't bring the Type II Collagen.
The Truvani is even more expensive than the Vital Proteins Marine Collagen (review). Which, at least in my mind, is one of the pricier options. It typically costs $1.38 for every 10 grams of Marine Collagen. And it does offer third-party testing. But no third-party certifications or Type II Collagen to its name. Hence, no matter how we look at it, Truvani is the more quality.
This Marine Supplement Of Truvani Is Fine To Just Go Ahead & Buy
I think it's fair to say that from a pure ingredient standpoint, the Truvani Marine Collagen is an absolute masterpiece. I mean, one can't really source it any better. Plus, it doesn't limit itself to just Type I and III Collagen like basically any other Marine Collagen out there. It adds Type II as well.
Then, it avoids any additives altogether. And I think the fact that it's third-party tested for purity just kind of seals the deal. I mean, it's just a really quality option which, by the way, also has pretty good success rates, to say the least.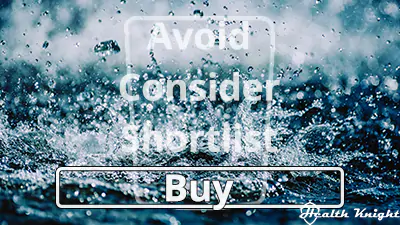 The only downside to it is the pricing. I mean, as we would expect, all that quality doesn't come cheap. Still, I think that's well worth it.
Hence, (out of avoid it, consider it, shortlist it, buy it) I would categorize this as a must buy, especially Marine Collagen is what you're specifically after. I mean, as far as I can tell, the Truvani is the highest quality Marine Collagen supplement on the market. So, if you have the budget for it, definitely give it a go.
Other than that, if you're after a genuine-quality Collagen just in general, I would propose looking into the Live Conscious Collagen Peptides (full review with a summary) as well. That's my favorite one. And it's considerably more affordable than the supplement of this review.
Above all, I hope this Truvani Marine Collagen review helped you find the information you were looking for. What do you think is its best characteristic? Do you think it's worth paying the money for robust quality? Let me know below. Also, feel free to leave your own personal reviews on the product.