|  Initial Thoughts  |  Core Ingredients & Benefits  |  Additives  |  Success Rate  |  Final Thoughts  |
I think this PureNature Collagen Ultra review will go far beyond what you've previously encountered. Especially if you're not familiar with me and Health Knight. Yes, that may be a somewhat cocky thing to say. But I will let you decide.
Throughout this article we will explore the promotional materials and all the claims, beneficial ingredients, the potential benefits, additives, customer reviews, and above all, assess the global success rates.
I'm Not A Fan Of PureNature's Seal-Approach; Again, Two Pages Almost Identical
I see PureNature hasn't changed much since I last visited them. Similarly, as it was with PureNature Turmeric Curcumin, also Purenature Collagen Ultra kind of overdoes it with two description pages. Both again, are largely very similar. One of them is the slightly more advanced version though [R, R].
Organixx Clean Sourced Collagens had a similar thing with more than one description page. That said, this PureNature thing is I feel nowhere near as salesy, neither does it drown us in information like the Taut Collagen. I mean, it does build into such sales tactics as the more we buy the cheaper, money-back promise, and customer reviews but it's not that bad (or compelling).
I like the layout; it's simple and straight forward. And the sections I really feel help with information comprehension. It's something that I have also felt to be true with supplements like NeoCell Liquid Collagen or Doctor's Best Collagen Powder. They also provide a FAQ section and scientific references for the promises. Which bring me to that.
The PureNature Collagen Ultra promises joint, gut, and skin health benefits. Namely, it's said to promote skin elasticity, healthy digestion, and to provide structure to joints and tendons. So, they're extremely humble in what can this collagen provide. Hence, pretty much the exact opposite of supplements like Amandean Marine Collagen.
What I'm not a fan of the page is the seals' section. All of these four (100% All Natural Ingredients, GMP-certified, FDA registered facility, made in the USA) are pretty useless. The first is not even a real seal in the sense that no third-party entity will grant you that. As for the rest three, that's pretty much the case for a ton of other Collagen supplements.
It's only significant if we've never encountered other Collagen supplements from the US. Which if we have, it's essentially just a miserable excuse for not having any "true" seals that carry any true weight. To that end, I feel this particular section is kind of like shooting oneself in the foot. They want to look good but for the truly well-versed people in the supplements world, it just looks stupid.
Core Ingredients Is A Scarcity-City; Likely Truly Limited In Its Beneficial Capacity
There are a couple of different approaches Collagen supplements tend to take. Some provide only Collagen like Further Food Collagen or Great Lakes Gelatin Collagen. Others add one or two extra substances on top of Collagen like Ancient Nutrition Multi Collagen or NeoCell Super Collagen + C. And then there are others yet that are almost multivitamin-like. Here the perfect examples are supplements like AminoSculpt Collagen Energy or It Works! CollagenWorks.
Of all these, the Purenature Collagen Ultra subscribes to the very first one. Per serving or 3 capsules, it's a 1,500-milligram Premium Collagen Protein Complex made out of 5 different Collagen sources. There's the Bovine, Chicken, Marine, Eggshell Membrane, and Avian Sternum Collagen Peptides.
Hence, in a sense, it's much like Ancient Nutrition Multi Collagen Powder or Code Age Multi Collagen due to the different types of Collagen the supplement brings to the table. And while they hold no third-party certifications, the product is said to be of GMO-Free, Grass-Fed, Hormone-Free, and Cruelty-Free sources. We've no way to test that.
Still, 1,500 milligrams is not a lot. Supplements like Vital Proteins Collagen Peptides or Garden of Life Collagen offer up to 20 grams per serving, which is 13 times more. A profound difference. I mean, the benefits of Collagen Ultra of PureNature will be limited at best [R, R, R, R].
That said, it's arguably exactly why they don't promise benefits to hair or nails like almost every other Collagen supplement does. Because truly, the potential benefits of this substance reach far beyond just skin and joint health [R, R, R, R, R].
To illustrate, if you've read my Nature's Life Marine Collagen review, it was also a supplement that didn't promise anything beyond skin health. And that one provided 1,100 milligrams per serving. All I'm saying, it makes sense.
With the Collagen Ultra, we are unlikely to see benefits to hair and nail health.
Collagen Ultra Carries Only One Additive Which Essentially Isn't One
There are a ton of different additives out there. Some are harmless to consume in the long run, others – not so much. Yet there are also those that I like to coin as beneficial [R, R, R, R, R, R, R, R, R, R, R, R, R, R, R, R, R, R, R, R, R, R, R, R, R, R, R, R, R, R, R, R, R, R, R, R, R, R, R, R, R, R, R, R, R, R, R, R, R, R].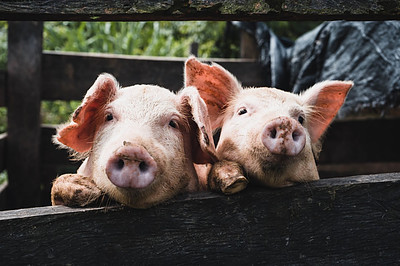 So, what regards PureNature Ultra Collagen in this regard?
Well, it carries just one. And it's something that I like to call a beneficial one.
Sure, it can cause bad breath or a bad taste in the mouth (especially, if it's porcine) or a few other stuff. But apart from that, the stuff is actually really beneficial. In a way, it's almost Collagen, only prepared differently. Hence, overall, I don't feel it's something anyone would need to avoid in supplements (unless your vegan or vegetarian) [R, R, R, R, R, R, R, R, R].
Honestly, I would not opt for a supplement like this also if I were to avoid pig-sourced stuff (which I am by the way). It's likely that Gelatin here is actually of porcine. This is because it's the cheapest source to create that and PureNature does not persist on avoiding it [R, R].
A Proper Review Asks For A Proper Look At The Success Rates; PureNature's Good?
Looking at the customer reviews I managed to scramble together globally, the picture is not pretty. I mean, it's so pretty that it's not pretty.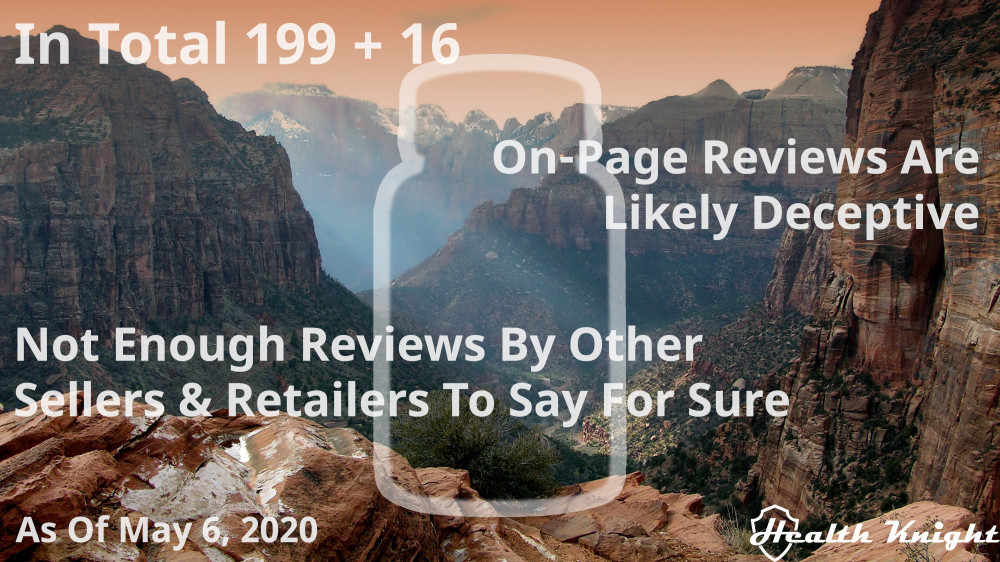 Here's what I mean.
If we look at the customer reviews that we can find on the manufacturer's website, it's almost a spit image of what we've seen with supplements like Pure Gold Collagen or Skinny Fit Super Youth. It's all amazingly positive. I mean, positive to a point where it's clearly unnatural. Especially, if we compare that to what we can find by other sellers and retailers.
And with the supplement of this review, it is exactly the same way.
The manufacturer's page holds a total of 199 PureNature Ultra Collagen reviews. Which are unnaturally positive, just unrealistic. I mean, even the best of products do get bad reviews from time to time. But this one doesn't. It has 14 4-star ratings and 185 5-star ones (almost all of which, by the way, are one-liners or even half-liners).
The rather odd thing was though, I wasn't able to find any negative reviews among other sellers and retailers. Granted, there weren't many customer ratings, to begin with (a total of 16). Not sure why. It doesn't seem like that new of a product to the market. Maybe they've just recently started to sell it off of their site? No idea.
But every single one of those reviews was at least a three-star which would imply that it was something that customers were at least okay with. However, I wouldn't say all of the 3-stars sounded like positives.
But be that as it may, as I see it, just 16 ratings are far too less to assess the global success rates at this time. I'll have to return to this when there will be more feedback out there.
It Won't Be Harmful, But Definitely Not Worth An Investment Either
I think a lot of people may be caught by the superficially ridiculously great customer reviews and their ratings. But the truth is I feel there's just not enough feedback yet to say if the supplement's actually any good.
As far as the ingredients go though, yes, the supplement does not contain any real harmful stuff. However, the amount of Collagen it provides, as I see it, is quite questionable. It's definitely not a lot.
Some of its similarly-dosed rivals have shown that they can be beneficial (through global success rates). However, I'm very sure that any such positive will be quite limited in their capacity. And if we were to choose this one over all the others out there, we would likely miss on a lot of Collagen's resourcefulness.
Hence, I would recommend just picking an overall much better supplement. I personally prefer the Live Conscious (LiveWell) Collagen Peptides (full review with a summary). But if it has to be one that comes in capsules or tablets, both Genacol Collagen (full review) and Physician's Choice Collagen (full review) are undoubtedly the better options.
Above all, I hope this PureNature Collagen Ultra review helped you find the information you were looking for. Did its beneficial contents speak to you? Do you think it might still be worth it despite my recommendation to avoid it? Let me know below.