|  Marketing  |  Ingredients  |  Side Effects  |  Reviews  |  Pricing  |  Pros & Cons  |  Overall  |
If we would have any Nutri Within Marine Collagen reviews posted by customers, they would probably promise us that it is a great supplement. People would probably brag about how helpful it has been to their skin and nails. They would praise it for its benefits to joint health. And they would say that their hair is stronger and grows quicker. But we don't have that.
So, in this Nutri Within Marine Collagen review, we will crack this protein supplement right to open whilst learning everything there is to learn.
Hence, the idea is to be no extension of the manufacturer's marketing or other similar nonsense. This is all going to be about what I feel is the truth, the whole truth, and nothing but the truth. And we'll do that in assessing for marketing, ingredients, side effects (additives), customer feedback, and pricing. We'll do it the truth-seeking way.
Marketing | This Nutri Within Collagen Has No Marketing, Literally
According to the manufacturer, the Nutri Within Marine Collagen is a supplement that provides primarily Collagen. And Collagen is "found in body tissue, bones, cartilage, and skin." Per their words, the ingredients in it "are blended to help maintain healthy skin." So, sounds decent [R].
But, really, the product page for the supplement of this review doesn't provide any more information.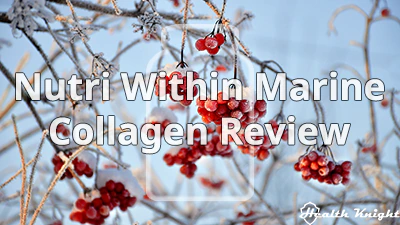 To that end, it is extremely brief and superficial. Frankly, it's kind of like the Natural Elements Multi Collagen (review) or Nature's Life Marine Collagen (review), yet scarcer still.
So, naturally, it doesn't do very much marketing. Meaning, it doesn't do any at all. I mean, there are no money-back guarantees, discounts on bulk purchases, free shipping. And it doesn't offer a section for Nutri Within Marine Collagen reviews, nor any other things to persuade people to buy.
As for benefits, the only one that they do claim is the one we already touched upon. They promise improvements to skin health and nothing more.
As for any free-of claims, it's said to be Gluten-Free. Additionally, it's also stated to be Wheat-Free, Yeast-Free, Lactose-Free, Milk-Free, Artificial-Color-Free, Artificial-Sweetener-Free, Artificial-Flavor-Free, Soy-Free, and Preservative-Free.
So, I guess the Nutri Within Marine Collagen sounds decently good. But is it actually worth spending our money on?
Ingredients | To Review Ingredients, It Sounds Fancy But It's Rubbish
Collagens can be delivered in many different ways. There's the option to go powder as with the Genuine Health Marine Collagen (review). Then, there's also the option to choose a liquid way of the protein as in the Reverse Life Collagen (review). And then, another option is capsules or tablets like in the Health Logics Biocell Collagen (review). The Nutri Within Marine Collagen falls in the last category.
So, per serving (one capsule), the supplement of this review offers 200 milligrams of Marine Collagen, 20 milligrams of Hyaluronic Acid, 5 milligrams of Grapeseed extract, 40 milligrams of vitamin C, 50 micrograms of Biotin, 7 milligrams of Iron, and 5 milligrams of Zinc. Here's to elaborate in simple terms.
Marine Collagen is the primary undertaking of the product. And while 200 milligrams may seem high (because 200 is a high number), it's actually rubbish low. I mean, frankly, it is absolutely retarded as to how low that is [R, R, R, R, R, R, R, R, R].
To illustrate, a decent Collagen supplement typically offers at least 10,000 milligrams or 10 grams of Collagen. That's the amount that can really help improve skin, nail, hair, and even assist joint health, and more. Whereas 200 milligrams or 50-fold less is an absolute joke [R, R, R, R, R, R, R, R, R].
I don't think there's anything to achieve with that amount in terms of the benefits. I mean, even to say that they will be limited at best would be a huge overstatement.
But things do get worse since Nutri Within doesn't share how their Marine Collagen is sourced. Because, ideally, we would want it to be Wild-Caught, Deep-Sea Fish. Since they don't specify it, it likely isn't [R, R, R, R, R, R, R, R, R].
Another aspect important with Marine-Sourced stuff is pollution. It accumulates within fish. And if it's not properly purified, those toxins end up in our bodies where they can cause damage. Hence, third-party testing is a must, the way I see it. But I don't see the supplement of this review claiming even just in-house testing. Frankly, we've no idea what the quality, and that's typically not a good sign.
As for Hyaluronic Acid, it's a substance that also naturally occurs in us humans. It has the capacity to improve the youthful look, reduce wrinkles, support skin elasticity, battle dandruff, aid eye health, foster joint health, and provide other overall skin benefits. But 20 milligrams isn't particularly much. I would love more [R, R, R, R, R].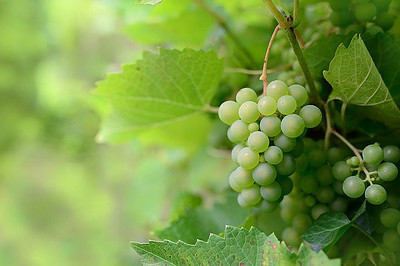 Still, Hyaluronic Acid is what is actually more capable of providing the benefits than the actual Collagen contents. I mean, I would even go as far as to ask this. Why on earth did they call the Nutri Within of this review a Marine Collagen when they kind of should have called it Nutri Within Hyaluronic Acid (because it's what is more likely to grant those claimed benefits) [R, R, R, R, R].
As for that Grapeseed extract, another not very abundant substance. It's about one-tenth of what is good for benefits. It has the potential to aid bone formation, improve brain health, foster blood flow, battle cancer, reduce blood pressure, shield from oxidative damage, promote liver health, assist antibacterially and antifungally, and more. It can also improve natural Collagen production [R, R, R, R, R, R].
As for those vitamins and minerals, I wouldn't bet on them personally. This won't replace a solid multivitamin. And in of themselves, they are low-quality.
First, the total amounts are just not there. I mean, something like the Biotin can be extremely helpful to hair, skin, nail health if it comes in amounts of 100-fold increase like in the Solgar Biotin 5,000 mcg (review). So, it's plenty of wasted potential if the Nutri Within Marine Collagen wanted to really deliver [R, R, R, R, R, R].
Second, the nutrient forms they use are rubbish. Meaning, we have Ascorbic Acid for vitamin C, Ferrous Fumarate for Iron, Zinc Oxide for Zinc, and Biotin in its free synthetic form. All of these are cheap forms to use. There are many better ones if they wanted to do it in a true quality way (like Calcium Ascorbate, Iron Bisglycinate, Zinc Picolinate, d-Biotin, respectively) [R, R, R].
I mean, don't get me wrong; the extra vitamins and minerals are okay to have. It's just that I don't think they will meaningfully contribute to the promised skin health.
Side Effects | Additives Are Good, I Wouldn't Expect Any Negatives
Additives are typically the sole and only reason for side effects. And this is where many people don't really recognize the dangers of having the wrong kind of substances added to their supplements for the purpose of making it.
For example, Maltodextrin, which we can find in supplements like the Bulletproof Collagen Protein (review), is a thing to preferably avoid. This is because it can cause diarrhea, weakened immunity, difficulties breathing, bloating, and other harmful effects [R, R, R, R, R, R, R].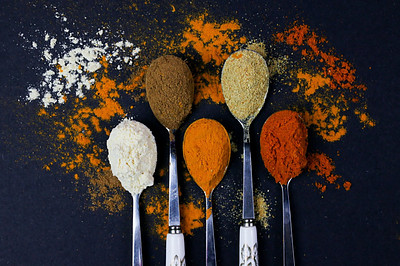 So, what's up with the supplement of this review in this regard?
Well, the Nutri Within Marine Collagen uses Microcrystalline Cellulose, Hydroxypropylmethylcellulose, Magnesium Stearate, and Silicon Dioxide.
The first two are derivatives of Cellulose which is the most abundant polysaccharide in plants. Meaning, we consume tons of it with vegetables and fruits. Hence, they're harmless. Which is something that can also be said about Silicon Dioxide (which is also a natural substance found in nature) [R, R, R, R, R, R, R, R, R, R].
Whereas with the Magnesium Stearate, it is a bit more complicated.
I mean, it's not complicated in the sense that this is a harmful additive. It is rather complicated in the idea that many do deem this to be a devastating addition. Many believe that this suppresses a specific part of our immune system which is responsible for battling off cancerous cells, hence it can cause cancer [R, R, R, R, R].
But having spent a ridiculous amount of time researching this ingredient alone, it turns out that it doesn't actually do that. It's just a misinterpretation of the available research. Thus, I have to conclude what the minority of high-profile health professionals conclude. Namely, this one is as harmless as it comes. Which is also a point proven by breast milk [R, R, R, R, R].
So, one would think that the additives are fine. That said, the supplement of this review doesn't promise that it is Non-GMO. Hence, the Marine Collagen of Nutri Within likely contains GMO ingredients. And that's not the optimal way.
Reviews | Customer Feedback Is Difficult For This Marine Collagen
Frankly, I was very tempted to leave this particular section simply empty. I mean, I love to look at what the customer feedback has been like. I think it adds more dynamic to the whole article and the whole perception of any given supplement. But there are no Nutri Within Marine Collagen reviews to be found.
I mean, first, the supplement manufacturer doesn't offer a customer review section on its website.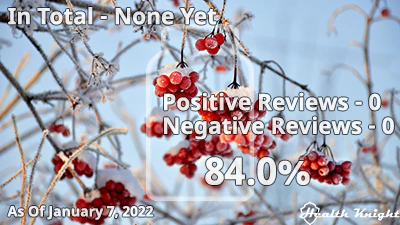 Second, even when thoroughly looking through Google, I wasn't able to come across a single customer review for the Nutri Within Marine Collagen. It seems that people just haven't had the time yet to come around for that.
Moreover, I wasn't able to find any articles like this one thoroughly or superficially evaluating the supplement either.
To that end, as far as I can say, this is the first Nutri Within Marine Collagen review on the internet. So, in terms of us not being able to determine the global success rate, it is kind of like the Landish Marine Collagen (review) and Hey Nutrition Collagen (review). For those, I also was unable to find any ratings with comments.
But based on the experience in evaluating supplements, what is the success rate I would predict for it?
Well, I think that this Nutri Within Marine Collagen probably won't be any different from the other options out there that offer suboptimal beneficial ingredients, yet get good success rates. I mean, this would probably exceed the 84-85% mark.
Pricing | It Prices Like Most Capsuled Products Of The Category – Terrible
Here's a practical aspect unlike the evaluation of Nutri Within Marine Collagen reviews. This one doesn't depend on whether or not people have had the time to share their thoughts on how helpful the product has been. This is about evaluating pricing.
So, per container (180 capsules), the supplement costs typically £9.99 (about $13.57). That's about 5.6 pence (about 7.5 cents) for a capsule. Which may seem like a great deal. But we have to take into account the bigger picture. Meaning, it has to be evaluated from a standpoint of how much it costs for every 10 grams of Marine Collagen. And the number for that is £2.78 (about $3.77).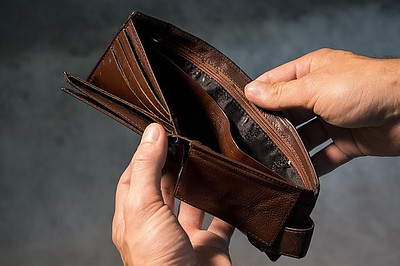 So, how well does it compare?
I mean, it doesn't compare well at all. Here's a couple of examples to illustrate.
So, the Andrew Lessman Marine Collagen (review) typically costs $59.90 for 60 servings of the supplement. Since it offers 5,000 milligrams of Collagen per serving, that's, essentially, $2.00 per every 10 grams of Marine Collagen. Meaning, it costs some 27% of the price of Nutri Within Marine Collagen.
Yet it has third-party testing, no additives whatsoever, good success rates, an extra substance for joint health, and it's all done only with renewable energy. So, it isn't slightly better. It's ridiculously better.
Another one to compare it with would be the Truvani Marine Collagen (review). This one costs typically $2.12 for every 10 grams of Marine Collagen. Hence, it's some 40% more affordable.
But, again, the difference in quality is like comparing the dueling power of a rabbit and a lion. It's not even close. I mean, Truvani is of the highest quality Marine Collagen sourcing. It offers the rare Collagen Type II. It's third-party tested. It's got no additives. And success rates are good.
The way I see it, it just doesn't make sense to choose the Nutri Within Marine Collagen over what else is available on the market.
Pros & Cons | The Cons Definitely Slay The Pros Of It
Pros
Cons
✓ The supplement is easy to take because it comes in capsules.

✘

The product contains ridiculously low amounts of Collagen.
✓ The additives in the Nutri Within Marine Collagen are fine.

✘

We know nothing about how the Collagen in the supplement of this review is sourced.
✓ It adds extra substances on top of the Collagen.

✘

We've no idea what the manufacturing quality is like. It doesn't do third-party testing. It has no third-party certifications. It doesn't inspire trust at all.

✘

It likely plays around with various GMO ingredients.

✘

It's terribly priced. It's such a bad deal.

✘

Any benefits that can theoretically happen will be due to Hyaluronic Acid and not Collagen contents.
Overall | I Wouldn't Pick This Nutri Within Marine Protein For My Routine
Nutri Within is a new brand for me. Before taking a look at their attempt for the Marine Collagen, I wasn't aware of it. And I don't think that I will be looking into it more for other categories of supplements. Because I don't think that their Collagen is very good.
I mean, yes, for positives, we have the fact that it doesn't add any bad additives and that it adds other substances apart from the Collagen aspect. Still, this is not enough to counter the negatives.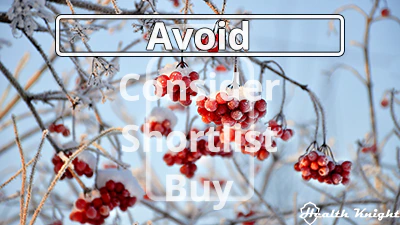 It doesn't specify how its Collagen is sourced. Is it of Wild-Caught, Deep-Sea fish? Likely not; otherwise, it would be a positive definitely worth mentioning. It also likely contains GMO ingredients since it doesn't have the claim that it doesn't.
Then, also Marine-Sourced ingredients are important to third-party test. The Nutri Within of this review doesn't care for that. And to top it all off, the supplement is very expensive. The way I see it, it's definitely not worth the price that they ask us to pay for it.
Hence, (out of avoid it, consider it, shortlist it, buy it) I believe that the Nutri Within Marine Collagen is worth avoiding. There are just so many better, more quality, more benefits options out there.
On that note, if you're looking for a great Marine Collagen supplement specifically, I would recommend looking into the Truvani Marine Collagen (full review). Whereas if you're just in general after Collagen, I would recommend my favorite one (full review with a summary).
Above all, I hope this Nutri Within Marine Collagen review helped you find the information you were looking for. If you have any thoughts or questions, I'm all here for you. And do feel free to leave your own personal reviews on the product as well.