|  Marketing  |  Ingredients  |  Side Effects  |  Reviews  |  Pricing  |  Ranking  |  Overall  |
According to the Solgar Full Spectrum Curcumin reviews posted by customers, this is hands down the best Curcumin on the market.
Many people praise it for its pain relief capacity; no more joint pain or swelling. And it's better than over-the-counter drugs. It has helped people after serious surgeries or injuries, with battling Arthritis, Alzheimer's, and more. Some even say that this is miracle stuff.
So, this review is all about explaining every single detail and providing every single insight about the particular supplement.
Hence, the idea is to be no extension of the manufacturer's marketing or other similar nonsense. This is all going to be about what I feel is the truth, the whole truth, and nothing but the truth. And we'll do that in assessing for marketing, ingredients, side effects (additives), customer feedback, and pricing. We'll do it the truth-seeking way.
Marketing | Promoting & Persuading Through Testimonials & Reviews
According to the manufacturer, the Solgar Full Spectrum Curcumin holds Turmeric which "is an antioxidant-dense member of the ginger family. People have used it to support the maintenance of good health for centuries." Per their words, this particular one is "185x more absorbable than regular curcumin!" So, promising, right [R]?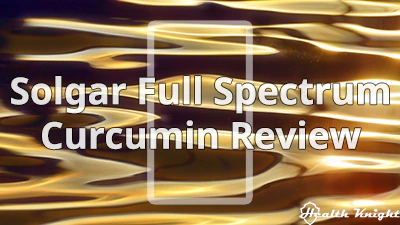 Personally, I really like the product page. It looks so good. It just feels incredibly well-structured.
As for marketing, it's kind of like the Standard Process Turmeric Forte (review). It doesn't have much to offer.
I mean, yes, it's got a section for customer-left Solgar Full Spectrum Curcumin reviews. Then, there are also some testimonials to help persuade us into buying. But other than that, we don't get anything. Namely, no money-back guarantee or all kinds of subscribe-and-save deals.
As for benefits, this one promises brain health, improved joint well-being, and better immune health. On top of that, it's said to help battle the free radicals that we find in our environment.
As for any free-of claims, the Solgar Curcumin is said to be Soy-Free, Dairy-Free, Sugar-Free, Yeast-Free, Wheat-Free, Gluten-Free, Sodium-Free, Sweetener-Free, Color-Free, Artificial-Flavors-Free. And kind of like the Bio Schwartz Turmeric Curcumin (review), it's also Non-GMO.
So, I think that the Turmeric Curcumin supplement of this review looks pretty good. But is it actually worth investing in it?
Ingredients | NovaSOL's Absorption Is Superior But Amounts Are Inferior
There are many different ways and forms Turmeric supplements can come in. One classic and the very predominant way is 95% Curcuminoids plus Black Pepper like in the GNC Turmeric Curcumin (review). Whereas a potent alternative to that is patented Curcumin formulations like Meriva in the Kyolic Curcumin (review). And the Turmeric of Solgar also follows the latter.
So, per serving (one softgel), the supplement of this review offers unspecified amounts of Full Spectrum Curcumin Liquid Extract or NovaSOL Curcumin providing 48 milligrams of total Curcuminoids where 40 milligrams of Curcumin. Now, what does this mean?

NovaSOL is a patented Curcumin formulation which is 7% Curcuminoids (in which 6% Curcumin) and 93% Tween-80. It's created by the way of micellization (micellar Curcumin). And it has the improved absorbability of 185-fold. It's the most bioavailable Curcumin to date [R, R].
So, those 48 milligrams are what those 7% Curcuminoids are. Meaning, while we're getting just 48 milligrams, we are having some 685 milligrams of NovaSOL Curcumin per serving. Whereas that 185-fold absorption may likely be incredibly confusing.
What it means is that if we're having 48 NovaSOL Curcuminoids versus 48 regular Curcuminoids, the former is 185 times more absorbable, thus beneficial. But the idea of building on just 48 milligrams of Curcuminoids is pretty weak. Because while we are getting superior absorption, we're left with inferior amounts.
For example, the study that measured NovaSOL's 185-fold improved absorption used 500 milligrams of Curcuminoids. But the Solgar Full Spectrum Curcumin has only 48 milligrams. The idea is further explained by what I've coined as the Curcuminoid Absorption Efficiency Factor (CAEF) [R].
It's basically a score or a coefficient that determines how useful a Turmeric Curcumin formulation is likely going to be based on total amount and absorption improving capabilities. The math is rather straight forward whereas for the outcome, the higher the number, the more likely the supplement is to deliver benefits and be more pronounced in its positive effects.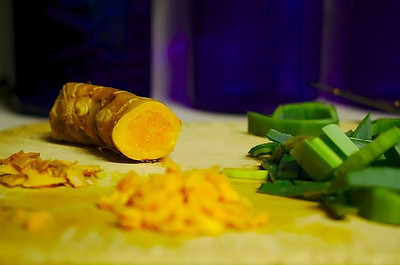 Hence, the CAEF for the supplement of this review is 8,880 (48 milligrams times 185-fold improved absorbability). Whereas for something like the NutriGold Turmeric Curcumin Gold (review), that's 19,000 (950 milligrams times 20-fold improved absorbability) [R, R].
Meaning, just because something has greater absorbability doesn't always necessarily mean that it's better. To that end, between the two I would argue that we would be getting considerably more value out of NutriGold despite its approach not being as advanced.
On that note, there's another thing that isn't exactly ideal with the Solgar Full Spectrum Curcumin.
I mean, yes, it's a supplement manufacturer with a long history (founded in 1947). But as far as I can tell, they limit themselves to just in-house testing. Which in itself is fine. But still, it's not as good as third-party testing. Which would truly approve that everything has been properly purified and potencies do correspond to what is written on the label.
Lastly, as far as the benefits go, the supplement can help with joints, brain, and immune health. But it will likely not be the full range of it since Nutrigold holds kind of the ideal minimum for that, the way I see it. And the Solgar has only about half that (assessed through CAEF) [R, R, R, R, R, R, R, R].
Side Effects | To Review Additives, Solgar Curcumin Doesn't Do Well
Side effects are typically the product of additives. Whereas additives are kind of where all the magic happens for us to have softgels, capsules, tablets, and other convenient ways of consumption containing whatever the nutrients or substances we choose.
But we definitely can go wrong with them. For example, something like the Leefy Organics Prana (review) uses Potassium Sorbate. It's a substance known to be capable to cause DNA Damage, cancer, and potentially other chronic illnesses [R, R, R, R, R, R, R, R].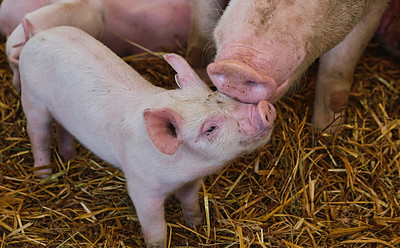 So, what's up with the Solgar Full Spectrum Curcumin in this regard?
Well, let's just say that it isn't very good. It uses Polysorbate 80, Gelatin, and Vegetable Glycerin. Here's more on them.
Gelatin (most likely sourced from pigs) has very desirable qualities. I mean, it's basically Collagen. So, through its amino acid profile, it can provide a wide variety of gains. That said, as an additive, it can sometimes cause bad breath, bad taste in the mouth, or heartburn [R, R, R, R, R, R, R, R, R, R].
As for Glycerin, it is a natural substance created from either vegetable or animal fats. It's something that isn't really associated with any side effects. I mean, some random allergies can be encountered but that's something that can never be ruled out [R, R].
Lastly, we come to the Polysorbate. It is a synthetic compound used in many different products across different industries. And it's something also that is associated with a list of potential dangers [R, R, R, R, R, R, R, R, R, R].
Some examples of this include stomach pain, irritation, coughing (best scenarios), and severe allergic reactions manifesting in a variety of violent ways (in the worst cases). Plus, there are a number of other additional concerns [R, R, R, R, R, R, R, R, R, R].
All in all, one thing is definitely for sure. Polysorbate 80 is not a part of a healthy diet. Plus, the way I see it, using something like that in a Turmeric Curcumin supplement is extremely counterproductive. Because this synthetic compound causes inflammation. But we're taking the Solgar Full Spectrum Curcumin with the idea of battle inflammation. Not promote it (and battle it).
Reviews | The Supplement Is Extremely Well-Received & The Danger
The Solgar Curcumin's product page has two customer reviews and a bunch of testimonials that all hint at the idea that the supplement of this review is a remarkable and very helpful supplement. But that's just the manufacturer's page talking.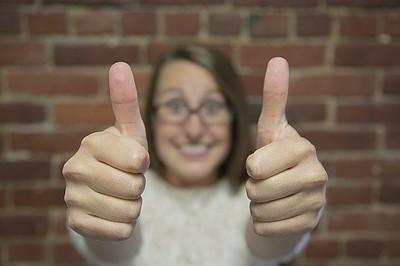 I mean, those haven't had the most reliable track record as far as accurately reporting overall customer experiences. The PureNature Turmeric Curcumin (review) and the Vimerson Health Turmeric Curcumin (review) would definitely agree.
So, what we have to do is some research by all sellers and retailers to accurately assess the overall feedback. And let me just say that there are many places selling this stuff.
In total, I managed to come across 2,690 Solgar Full Spectrum Curcumin reviews. Of these, 2,604 were positive, and 86 were negative. In other words, that's a global success rate of 96.8%. Which, needless to say, is very high.
And so, to that end, there are many that absolutely swear by it. But what about those that don't?
Many people report capsules having stuck together (ordered on Amazon). Others were unpleased by the fact that they received a completely empty container (ordered on Amazon). Others loath the fact that this contains Polysorbate 80. Others hate that it's so expensive.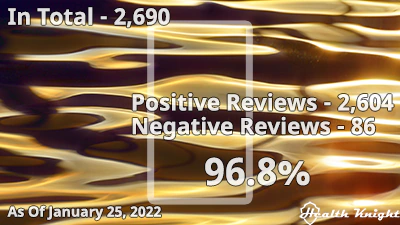 And then, of course, there were those on which this had no effect at all. And finally, some reported that they encountered violent side effects.
Now, as for that success rate, I bet it may feel like it justifies any negatives like the potentially hazardous additive. But that's the real danger. Because it doesn't justify it at all. And most people reviewing the supplement don't even take it into account. Which is why customer opinions aren't everything.
I mean, sure, some people find side effects even in short-term use. But the effects of that are more profound long-term. Plus, there are a ton of ways how to influence customer ratings and comments even on third-party sites.
Thus, I would say that great success rates only matter if all of the ingredients used inherently are not potentially bad for health.
Pricing | We Do Have To Pay For The Sophisticated Technology
So, according to the Solgar Full Spectrum Curcumin reviews, there were a couple of people that didn't think that they'd gotten good value for their money. But is that truly the case or is it just their subjective opinion? Let's do some math.
So, the supplement of this review typically costs $42.48. That's 70.8 cents per serving or for every capsule of NovaSOL. In other words, 70.8 cents for every 8,880 units of CAEF.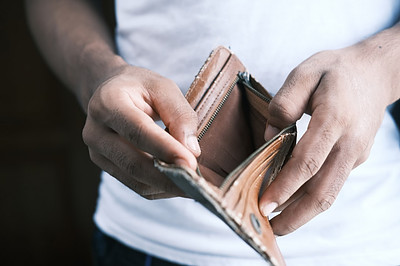 Coming back to the Nutrigold Turmeric Curcumin Gold, I think it's worth comparing these two.
So, the Nutrigold option typically costs $17.24 for a serving of 60 capsules. That's 57.5 cents for every 1000 milligrams of 95% Curcuminoids. In other words, that's 57.5 cents for every 19,000 CAEF. Namely, Nutrigold's less than 40% of Solgar's price.
Yet, it doesn't do harmful additives. It does third-party testing. And it's got all kinds of third-party certifications to attest to Non-GMO, Vegan, and others. I mean, it's a considerably better supplement yet cheaper as well.
Another necessary example would be to compare the supplement of this review to something I use myself, the NutriCology CurcuWIN (review).
The NutriCology option comes at the price tag of $19.95 for a container of 30 servings. That's 66.5 cents for every 500 milligrams of CurcuWIN or for every 13,600 units of CAEF. Meaning, this one is about 60% of Solgar's price and third-party tested. And no harmful additives.
So, clearly, being the most absorbable Curcumin in the world comes at a price. And not a low one.
Ranking | Where Does This Turmeric Curcumin Rank (In 2022)?
Overall | Personally, I Would Avoid The Full Spectrum Curcumin
So, is the 185x good news when it comes to the Solgar Full Spectrum Curcumin? Personally, I really don't think so. I mean, the Curcumin formulation, sure, is great but it has its own inherent drawbacks which kind of delete all of the good that it has.
I mean, sure, the supplement uses the most powerful Curcumin formulation ever. It has great success rates. And the brand itself has a long history of helpful supplements.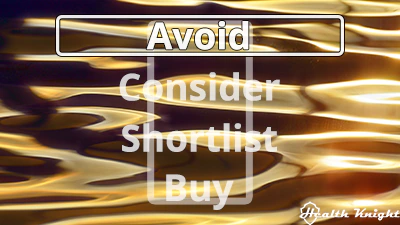 But for negatives, pricing isn't great. But the additives in it, in my opinion, absolutely kill the supplement.
We don't want to be consuming Polysorbate 80 daily. That's just absurd and absolutely mindless. Furthermore, it will likely do more harm than Curcumin will do good. And even if the latter can make up for it, why would we have that strain on our system?
There are plenty of viable options that come without the inherent dangers of additives.
Thus, (out of avoid it, consider it, shortlist it, buy it) I believe it would be best to just avoid it. Frankly, I don't think the absorption increase is worth the potential hazards. Just have something else and have more of it if you feel that you need to.
Have something like the NutriGold Turmeric Curcumin Gold (full review) or the NutriCology CurcuWIN (full review).
Above all, I hope this Standard Process Turmeric Forte review helped you find the information you were looking for. If you have any thoughts or questions, I'm all here for you. And do feel free to leave your own personal reviews on the product as well.