|  Marketing  |  Ingredients  |  Side Effects  |  Reviews  |  Pricing  |  Pros & Cons  |  Ranking  |  Overall  |
According to the Puritan's Pride Turmeric Curcumin reviews posted by customers, it's possible to write a book on how this has enhanced their health.
Many people promise that this works better than pain relievers, and it defeats even chronic pain. And it works great for battling arthritis, joint discomfort, swelling, and recovering from injuries. And then, there are others more praising how easy these are to swallow. And others more are simply happy with the price.
So, in this Puritan's Pride Turmeric Curcumin review, we will analyze and properly examine the most popular supplement of the brand's Turmeric lineup.
Hence, the idea is to be no extension of the manufacturer's marketing or other similar nonsense. This is all going to be about what I feel is the truth, the whole truth, and nothing but the truth. And we'll do that by assessing marketing, ingredients, side effects (additives), customer feedback, and pricing. We'll do it the truth-seeking way.
Marketing | Overall Wellness & Healthy Lifestyle Are Puritan's Pride Claims
According to the manufacturer, the Puritan's Pride Turmeric Curcumin is a supplement made out of the herb of the sun or the golden spice. Per their words, its therapeutic use dates back over 5,000 years to Ayurveda and is also found in Traditional Chinese Medicine.
The product page basically has as much information as the BioTrust Ageless Turmeric (review). Namely, it's even a little bit overwhelming.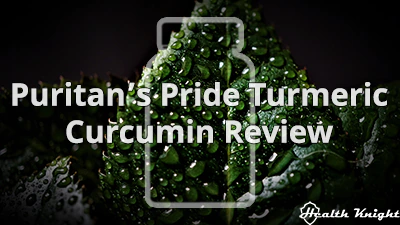 To add to that fact, there's also plenty of marketing involved.
The brand offers a 90-day money-back guarantee. It also offers a free bottle with every purchase. And we also get to earn rewards which we can later exchange for more products.
There is also a section for Puritan's Pride Turmeric Curcumin reviews by customers. And there's even a pros and cons section which clearly emphasizes the pros but forgets completely to mention any negatives. And then, there's a FAQ section as well.
All that, to help people decide (persuade them) in favor of it. And the notion of aiding overall wellness and a healthy lifestyle (promised benefits) only further adds to that.
As for the free-of claims, it has many of what the Eden Pond Turmeric claims (review). Meaning, the product of this review is Lactose-Free, Gluten-Free, Soy-Free, Preservative-Free, Yeast-Free, Sugar-Free, Fish-Free, Starch-Free, Artificial Colors, Flavors, and Sweeteners-Free.
So, it looks decently good. But is the price they are selling it for actually worth the investment?
Ingredients | Easily Not Enough Curcuminoids To Truly Be Helpful
There are many ways how to formulate Turmeric Curcumin supplements. On that note, 95% Curcuminoids plus Black Pepper is definitely one of the more popular ones. It's popular also with products like the Nature's Nutrition Turmeric Curcumin (review) and the GNC Turmeric Curcumin (review). And Puritan's Pride uses that approach, too.

So, per serving (one capsule), the supplement of this review offers 900 milligrams of raw Turmeric, 100 milligrams of Turmeric Extract (standardized to 95% Curcuminoids), and 5 milligrams of BioPerine Black Pepper Extract. Here's to elaborate.
While the total of 1,000 milligrams of Turmeric sounds nice, do not jump the gun. Because in this context, it isn't great at all.
I mean, what we actually want from the Turmeric supplements are Curcuminoids. Because these are the most beneficial compounds found in Turmeric and are typically those associated with all the positive effects to health [R, R, R, R, R, R, R, R].
It's what Puritan's Pride Curcumin refers to as the aid in overall health and well-being. But the Turmeric of this review offers very little of them.
I mean, we've got 2-5% of 900 milligrams (typically 3%) plus the 95% in the 100 milligrams (which is what standardized means). In total, that's 122 milligrams of Curcuminoids. Which isn't promising at all when brands, like the Me First Living Turmeric (review), offer at least 950 milligrams of Curcuminoids [R, R, R, R, R, R, R, R].
Meaning, yes, the way I see it, 122 milligrams is better than nothing. But if we really want to experience those benefits 8-fold that would really be great [R, R, R, R, R, R, R, R].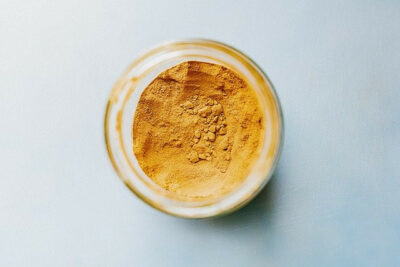 Now, the situation is not as sauer as it would be without the BioPerine edition (do give my regards to the Puritan's Pride Turmeric Curcumin 500 mg supplement which doesn't have that addition).
Because BioPerine is a patented form of Black Pepper extract. And Black Pepper extract has a substance known as Piperine which improves the Curcuminoid absorption by 2,000%. Meaning, without it, you're probably getting 20-fold fewer benefits [R, R].
Lastly, we have to discuss manufacturing quality. And especially important due to certain Turmeric growers (suppliers) lace their product with lead to improve harvest. But that ends up in our supplement. And lead can be devastating to our health [R, R].
The best way to make sure that there isn't any is third-party testing. Sadly, the Turmeric Curcumin of Puritan's Pride doesn't do that. Yes, they have in-house testing. Which is better than nothing. But we can't ever be 100% sure that it effectively removes that threat.
Side Effects | Additives Themselves Are Extremely Unlikely To Cause Bad
Side effects are the product of additives. And there are many supplements that truly struggle in that regard. Because additives can cause some pretty nasty side effects, even if short-term they are often not noticeable [R, R, R, R, R, R, R, R].
So, what about the Puritan's Pride Turmeric Curcumin?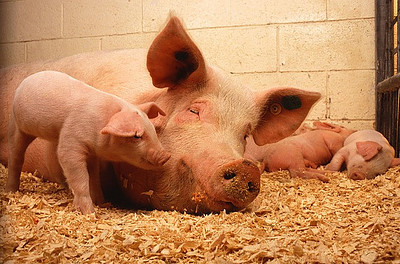 It's got two additives. Gelatin (likely porcine-sourced since that's the cheapest) and Vegetable Stearic Acid.
Gelatin is full of various amino acids. And with that, it's very helpful. I mean, it's basically what the Primal Kitchen Collagen Peptides (review) has for the main beneficial ingredient. It's only cooked differently. But still, immensely helpful.
As far as side effects, it can also create some for some select few people. It can leave a bad taste in the mouth, offer some bad breath, or cause heartburn.
As for the Vegetable Stearic Acid, any average blog will claim that it's a cancer-promoter since it inhibits the T-Cell proper function. But that's just a poor misrepresentation of the available research.
The reality is that it's one of the safest additives there is. And that is perfectly illustrated by the fact that babies consume tons and tons of Stearic Acid with mother's milk. But no one is complaining about their T-Cell function.
In other words, the additives in this Turmeric by Puritan's Pride are few and good.
Reviews | Negative Customer Feedback Showed What I Expected
There are plenty of Puritan's Pride Turmeric Curcumin reviews on the manufacturer's page. And most all of them are extremely positive towards the product of this review. Frankly, it feels to me that they are even too positive (negative feedback is less than 5%).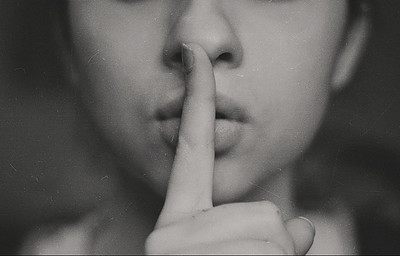 It's kind of like what we've seen with supplements like the Bio Schwartz Turmeric Curcumin (review) and Vimerson Health Turmeric Curcumin (review).
And that's just unnatural because even the best products tend to get some bad rub no matter how good they are. So, it might be adjusted to fit their marketing needs better. In other words, that manufacturer offered feedback is pretty useless if we're after the truth.
So, I plunged into what the third-party sites had to offer.
In total, I managed to find 286 Puritan's Pride Turmeric Curcumin customer reviews. Of these, 265 were positive and 21 were negative. To do the math, that's a global success rate of 92.7%.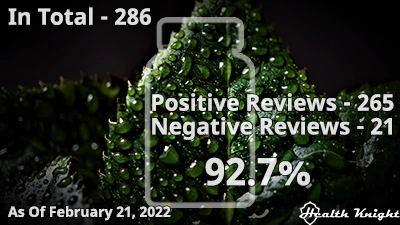 And that's high. I did not expect that from this brand. Still, I would take this with a grain of salt because there could have been so much more to gain if there just were more Curcuminoids in the formula.
But regardless, I do like to look at what the unhappy people had to say. Because this often exposes other potential problems that any given supplement might be having (or just illustrates what the biggest stumbling blocks are).
So, for the supplement of this review I found quite many not experiencing any benefits whatsoever. But there were others, many people, that encountered allergic reactions and all kinds side effects that typically didn't really fit the profile for any of the ingredients. Meaning, the way I see it, they might be the product of poor manufacturing. Which is a guess.
Last of all, there were surprised and disgusted people who've realized how little Curcuminoids this product actually contains. I'm pretty sad for them.
Pricing | To Review Cost, Puritan's Pride Turmeric Curcumin Is Terrible
If you had a look at the positive (especially five-star) Puritan's Pride Turmeric Curcumin reviews, many people actually praised the supplement for being so profoundly affordable. But is it actually affordable? I would bet not but less do some math to assess that.
So, for a container (60 capsules), the supplement typically costs $9.17. That's about $0.15 for a capsule (which is the serving size). While that seems cheap, the real price of the thing is actually $1.53 for every 1,000 milligrams of 95% Curcuminoids.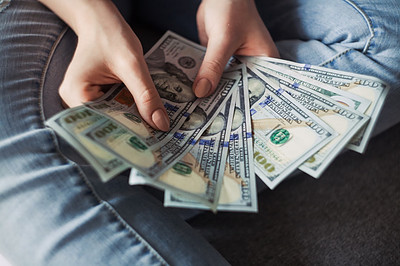 And that's expensive as hell given all that the Puritan's Pride Curcumin is (and isn't). Here's to illustrate that point.
Take something like the NatureWise Curcumin (review). It offers good amounts of Curcuminoids per capsule. It also brings some Ginger and, of course, Black Pepper. It has great additives. It's third-party tested. It's just better in every way.
Yet it costs $1.00 for every 1,000 milligrams of 95% Curcuminoids. So, it's some 33% less than Puritan's Pride. But it's so much better. It's something I would gladly take which can't, however, be said about the supplement of this review.
Then, we also have something like the NutriGold Turmeric (review). And that's another powerhouse of a supplement. It has only great additives. Some Black Pepper also there. It offers high success rates. It's third-party tested. And it costs $18.38 for a container.
In other words, it's 61.3 cents for every 1,000 milligrams of 95% Curcuminoids. Meaning, it's basically 2.5 times less expensive. Yet so much more value.
The bottom line is this. The way I see it, customers are getting played really badly when it comes to purchasing Puritan's Pride Turmeric Curcumin. It's just skillful marketing for a supplement that doesn't offer that much value.
Pros & Cons | Hugely Flawed Supplement With Weak Positives
Pros
Cons
✓ The supplement has Black Pepper to improve Turmeric absorption.

✘

The Puritan Pride likely uses GMO ingredients.
✓ The supplement of this review is in-house tested.

✘

It doesn't have third-party testing.
✓ Puritan's Pride Turmeric Curcumin's success rates are great.

✘

There are way too few Curcuminoids per serving to really make a difference.
✓ The product has good additives.

✘

It is really expensive when compared to what else is out there.

✘

The capsules this has are not small or easy to swallow at all.
Ranking | Where Does This Turmeric Curcumin Rank (In 2022)?
Overall | Maybe We Could Consider It But I Would Avoid It
There is nothing unique or particularly novel about the Puritan's Pride Turmeric Curcumin. The exact same formula that it uses I've seen in at least 40% of other Turmeric Curcumin supplements. It's just weak.
Personally, the way I see it, it's just a simple approach to make good money off of selling Turmeric supplements without truly ever benefiting anyone.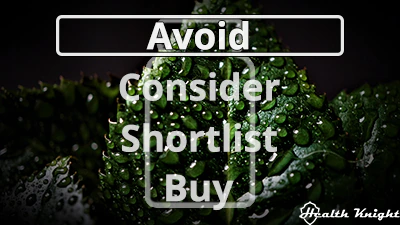 So, yes, for positives, it doesn't forget about Black Pepper or Piperine to improve absorption. It also gets in-house tested. It's got good success rates and additives.
But then, on the flip side, there just aren't enough Curcuminoids per serving to make a real difference. And it's expensive as hell. Plus, I do believe that the negative customer reviews are somewhat implying that the in-house testing is likely not as good as they lead us to believe.
And that's just bad.
Hence, (out of avoid it, consider it, shortlist it, buy it) I would propose to avoid it. I just hate when all that manufacturers do are trying to make a buck. And that definitely feels to be the case here.
Above all, I hope this Puritan's Pride Turmeric Curcumin review helped you find the information you were looking for. If you have any thoughts or questions, I'm just a comment away. And do feel free to leave your own personal reviews on the product as well.
Health Knight Rating: 2.5/10