In this PuraThrive Curcumin Gold review, we will dismantle and go through all there is about this particular supplement.
And so, we will embrace and look at the claims and just the promotional materials in general. We will then turn to what is known as the active ingredients or the beneficial stuff that are the whole purpose of the supplement. This we will couple with a look at the additives and potential dangers there (if any). Lastly, we'll have a look at customer reviews and the global success rates as well.
PuraThrive Curcumin Gold Review – Overview & Initial Thoughts
According to the manufacturer, the PuraThrive Curcumin Gold "contains a unique blend of powerful compounds to support your health. With Curcumin Extract, DHA, Ginger Oil and our Micelle Liposomal delivery method, provides a highly bioavailable supplement that supports all around wellness." So, kind of promising it sounds [R].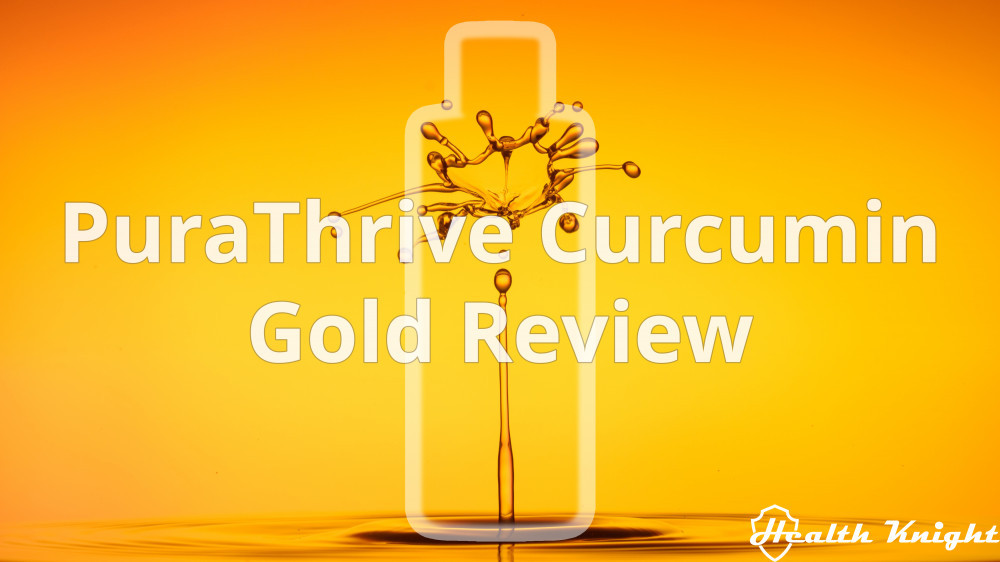 Overall, the product page feels very brief. And the way I see it, that's a good thing. We don't really need the overwhelming ones like we've seen with supplements like PureNature Turmeric Curcumin or Smarter Curcumin.
I mean, I don't know about you but personally, I prefer the rather straight to the point approach similar to what's the case for supplements like Qunol Turmeric or Me First Living Turmeric Curcumin. They just create an overall better impression as to being capable of dialing in on the most important information and leave out the rest. And PuraThrive Curcumin Gold has that.
But what it also has is quite an emphasis on marketing, something quite similar, in fact, to what we've seen with BioMor Curcumin and Angry Supplements Ultra Pure Turmeric. With this, the more we buy right off the bat, the better price get. We get an even better price if we subscribe to monthly shipping. There are also highly positive customer reviews and an 180-day money-back guarantee.
So, the way I see it, there's pretty much everything to help people decide in favor of this one. They even quote some Turmeric Curcumin research, and the supplement is also said to be Gluten-Free, Non-GMO, MSG-Free (Monosodium Glutamate Free), Dairy-Free, Wheat-Free, Soy-Free, Yeast-Free, Lactose-Free, and Milk-Free.
Overall, quite promising, especially in the context of that half-a-year money-back guarantee. But is it really worth our time?
It's A Mimick Of The Meriva Formulation But Nothing More
Generally speaking, PuraThrive Curcumin Gold is not our typical 95% Curcuminoids plus BioPerine or Black Pepper extract like so many other supplements default to (Research Verified Turmeric Curcumin and Youtheory Turmeric are just some of the very many examples here). No, it's a bit more complicated than that.
The supplement of this review per tablespoon offers 4000 milligrams of Liposomal Proprietary Blend, 500 milligrams of Curcumin, 200 milligrams of DHA Omega-3 from Algal Oil, and 50 milligrams of Ginger Oil. So, what is this exactly about?
Based on the ingredients, they are shooting for what seems to be an imitation of the Meriva Curcumin formulation. I mean, it fits the core of what Meriva is quite perfectly: 18-20% Curcuminoids plus Phosphatidylcholine, the Photosome Complex. And thus, I imagine (even more so because they quote Meriva-related studies) their goal with this is to achieve Meriva-like Curcumin formulation [R, R, R].
This would likely mean Meriva-like absorption. Namely, 29 times higher absorption than what we have in a typical 95% Curcuminoids supplement as proved by the studies. Only, it's actually more like a 48-time increase if we're looking at it in terms of a broader perspective [R, R, R].
Only it's not Meriva. It doesn't use the exact ingredients that Meriva does for its Phytosome Complex. The stuff that we have in this PuraThrive Curcumin Gold does not involve Soy Lecithin or Microcrystalline Cellulose what's rather iconic to the patented formulation. Sure, it has other ingredients to probably kind of make up for that. But it still feels at least to me like a mimick.
A mimick, the actual comparative absorption of which we know nothing about. I mean, it might be at 48 times the simple 95% Curcuminoids. But it may also not be. In fact, the latter being the case is far, far, far more likely than it is to be the former.
So, I think it's kind of fine to try if you want to experiment. Whereas if you're solely interested in the benefits, just going with Meriva would likely be the better, more beneficial, science-backed choice.
Other than that, while the 200 milligrams of DHA Omega-3 and 50 milligrams of Ginger Oil may be contributing to the overall efficiency of the Curcumin, they can grant benefits on their own as well.
For example, extra DHA in our diet is known to fight inflammation, support muscle and eye health, lowers blood pressure, aids reproductive health and brain health, and potentially reduce heart disease risk among many other benefits. Whereas Ginger Oil can bring about such gains as helping fight inflammation, boost digestion, soothes various aches, eliminate toxins, enhance concentration, reduce stress, anxiety, fatigue, as well as have other positives [R, R, R, R, R, R].
Additives Is Complicated. It's Generally Fine But Some Dangers May Exist
Generally speaking, Turmeric Curcumin supplements tend not to encounter many potentially harmful additives. I mean, sure, there are supplements like Qunol Liquid Turmeric or Solgar Curcumin that do have those. But typically it's far less common.
So, what about the product of this review?
Well, with the Micelle Liposomal Curcumin Gold of PuraThrive, it's a hard nut to crack. Due to that unique Phytosomal Complex, because the blend does not specify its exact contents, and because everything is dumped in one place when listing full ingredients, it's kind of challenging to pull apart. But possible.
So, the supplement uses Organic Glycerin, Purified Water, Citrus Oil (for natural flavor), Beta Carotene (for Natural Color), vitamin E, Potassium Bicarbonate, Oleic Acid, and Citric Acid.
Organic Glycerin is as harmless as they come. The same goes for Purified Water. Citrus Oil is kind of a high-quality approach to Natural Flavoring. Beta Carotene is a very fine ingredient as a color. And Oleic Acid doesn't pose any real danger either. As for the rest, there are some things I want to go over.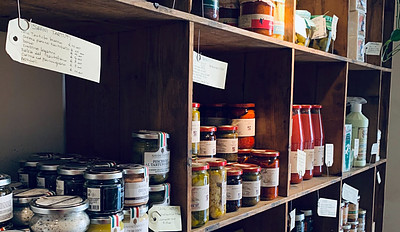 Vitamin E is generally a fine thing. It's a very necessary vitamin overall. And it's commonly used in supplements to extend shelf life. However, it's the form it's in that concerns me.
You see, vitamin E typically comes in one of two types of forms – the natural or the synthetic. The natural is what we want whenever it's present. But the synthetic is cheaper for manufacturers. It's also twice less absorbed. And it can be even truly toxic if consumed in large amounts which, at least in my mind, does not, however, remove the danger of consuming rather low amounts of it [R, R, R, R].
What I'm trying to say is that because the supplement does not clearly identify which of the forms it uses (natural or synthetic), it's far, far more likely that they are actually using the synthetic options. Because it's cheaper for them. Hence, bigger profits. I mean, why else would they not want to identify which of the forms are they exactly using for this nutrient [R, R, R, R]?
As for Citric Acid, it's a natural, for-life necessary substance which, however, can be detrimental if is sourced of GMOs. In the case of PuraThrive Curcumin Gold, it's probably not that because they claim it be of Non-GMO sources. However, a third-party certification to approve that would be far better to truly approve that [R, R, R, R, R, R, R, R, R, R, R, R, R].
But other dangers do also exist. One comes with this being a frequent ingredient in processed food. Meaning, overconsumption of this can be hazardous. Whereas the other has to do with Citric Acids natural ability to improve Aluminum absorption which, by the way, is a bad thing. But it can only happen if we consume it out of Aluminum utensils, bowls, containers [R, R, R, R, R, R, R, R, R, R, R, R, R].
Whereas Potassium Bicarbonate is something I encounter the first time. Turns out it's actually a fairly commonly used active form for acquiring Potassium through supplements. Plus, it's even a studied ingredient known to bring a couple of benefits. So, while there are sources that list some potential negatives associated with it, the overarching  [R, R, R, R, R, R, R, R, R].
Ultimately, to sum that all up, some minor dangers exist but I feel they're not that high of a risk to make the supplement an inherently avoidable one.
Global Success Rates Are Not Exactly As Good As I Expected
Going beyond just the ingredients of the PuraThrive Curcumin Gold, we have the customer reviews. They kind of tie in well with the reality of the thing. Meaning, does it actually perform well when it comes to the real life?
Well, if we look at the reviews we can find on the product page, no surprise there. It's all incredibly positive. I mean, to a point where it's even too positive. Reminds terribly of supplements like Vimerson Health Turmeric Curcumin and Bio Schwartz Turmeric Curcumin both of which likely edit their on-page customer ratings for those to fit their marketing needs better.
So, those might be good for selling and persuading people into buying. But if we're after the truth, they're completely useless.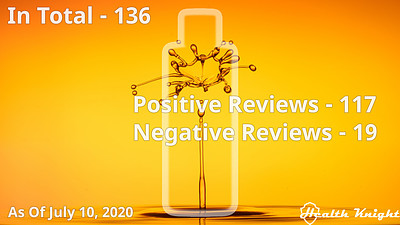 Indeed, looking at the PuraThrive Curcumin Gold reviews found across the internet by all other sellers and retailers paints a complete different picture.
Out of a total of 136 reviews that I managed to scrambe together, 117 were positive and 19 were negative. Hence, not a 98.7% global success rate as the product page suggests. No, what I feel is the actual one is much lower sitting at 86.0%.
Granted, it might be higher given that people are far more prone to reporting negative experiences over positive ones. And hence, it's likely above that. But still, that's not a lot. I mean, definitely not something that feels like an advanced Turmeric Curcumin formulation given that many typical Curcuminoids plus Piperine supplements offer much higher success rates [R, R, R].
I mean, at the end of the day, I guess it's fair to say, "Yes, the PuraThrive Micelle Liposomal Curcumin Gold does work." But is it really the better option given all the various other Curcumin formulations out there? What's more, is it really worth the price?
The Price Is Just Not Worth It, Even If It Was Just To Experiment
From a pure ingredient standpoint the PuraThrive Curcumin Gold is pretty decent. It also tries for a novel, unique Curcumin formulation. It even has somewhat decent success rates. But the price… Well, I don't think it's worth it. I mean, generally speaking, it would be a fine option to experiment with, maybe you find something there. But given the price, just not worth it.
To me, it feels heavily, heavily overpriced. One bottle comes with 15 servings, hence, 15 days of worth. Now, we need two of those bottles every month where each bottle comes at $49.00 (without any discounts). And even if we drop the money and buy 6 bottles right off the bat it's still only 25% off, and that is the biggest discount, the cheapest amount we can get it for.
That's still almost $75 a month for a Turmeric Curcumin supplement. That's way too much.
There are much higher quality options that are much more promising in terms of what they provide out there for less money. One such example is the Nutrigold Turmeric Curcumin Gold (review). But if you're after the best both in terms of ingredients and price, I've done the research. Here's my full review of it.
Above all, I hope this PuraThrive Curcumin Gold review helped you find the information you were looking for. Do you feel liquid options of Turmeric might be better than all the other ones? But even if they are, do they justify the price? Let me know below.