In this Terry Naturally CuraMed review (CuraMed Curcumin review, CuraMed Turmeric review – call it what you feel is most appropriate), we'll do some in-depth on the supplement and everything that it's about.
And so, we will start off by looking at the claims and promotional materials. We'll then dive into the active ingredients (the beneficial stuff), as well as we'll have a section for the often ignored inactive ones (additives). And to top it all off, we will also do some profound research on the available customer reviews to get a good sense of the product's global success rates.
Terry Naturally CuraMed (Turmeric Curcumin) Review – Overview & Initial Thoughts
According to the manufacturer, (EuroPharma) Terry Naturally CuraMed is "the ONLY PATENTED curcumin with turmeric essential oil containing ar-turmerone." Which, I have to admit, sounds kind of excessive. But more on that in the next section [R].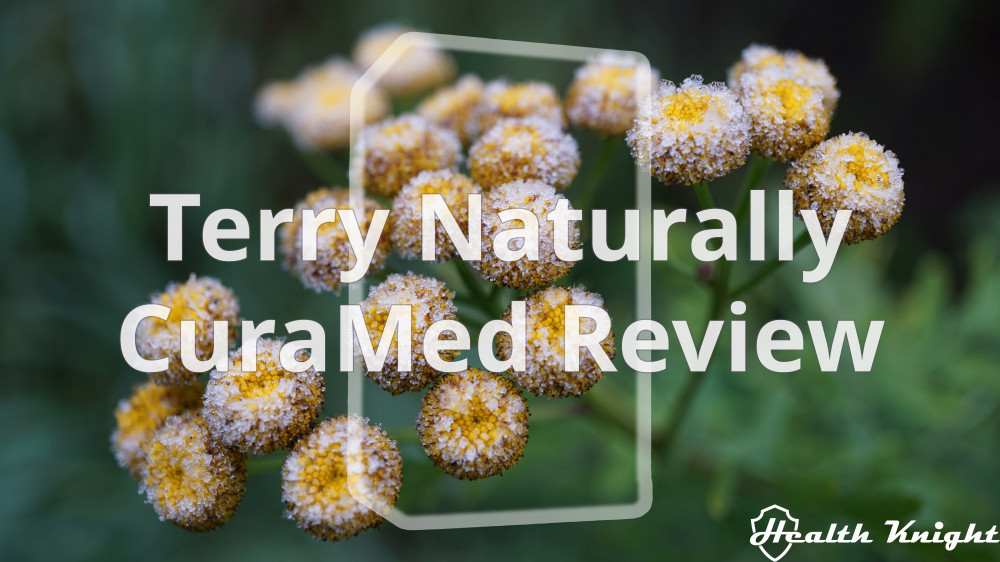 As for the product page itself, it reminds me of the brief ones like
Qunol Turmeric
and 
PuraThrive Curcumin Gold
. I mean, it's one that is straight to the point. No, excessive details or at the core overbearing and overwhelming descriptions. Very, very different to what we've seen with supplement like
Smarter Curcumin
or
PureNature Turmeric Curcumin
. And that's a good thing.
In terms of the claims, it promises quite much. The primary claim is about healthy inflammation response. Whereas additional ones cover better liver, heart, brain, and immune health, as well as cell protection from free radicals and stress. It also promises to be without GMOs, yeast, sugar, corn, salt, soy, dairy, wheat, gluten, artificial coloring and flavors, as well as artificial preservatives.
And yes, they put quite an emphasis on this thing being quite extensively studied. But be careful there. Some may misinterpret it. The Terry Naturally CuraMed Curcumin supplement is not the one having been studied a lot. It's the formulation within it that has.
What they're also putting quite a bit of emphasis on is this notion of one CuraMed softgel being the equal of up to 500 capsules of Turmeric. But there's a small print there. Yeah, it's not that hard to achieve if we're assuming that those capsules are of raw Turmeric that contains only 2% Curcuminoids when it's actually more like 2-5% and 3% being arguably the most common amount [R, R, R, R, R, R, R, R].
That said, I do ultimately think that they could have gotten away with a significantly larger number. I mean, for all I can say, they've been very stingy with what they have for display. Still, I bet it works wonderfully as far as marketing goes. But there's one other thing that I reckon is absolutely awesome for marketing.
The supplement of this review has won quite a bit of awards. It has won five different Vity Awards (in 2015, 2017, 2018, 2019, and 2020) and one Natural Choice Award (in 2017). All of which may (and most likely do) add considerably to this notion this CuraMed Turmeric being a worthy investment. But is it?
They're Doing Some Quirky Augmentation Thing With The BCM-95
Many people might be blown away by the number of awards this Terry Naturally CuraMed has accumulated. But should they really be?
Not the way I see it. As far as I understand Vity Awards is about naming the industry's best-selling products. No reference to the actual value or benefit of them. Which is also exactly the case for the Natural Choice Award. It's also basically retailers voting for their top-selling products in various categories, and then making a list out of it. Which to me feels like a pretty miserable way how to rate supplements [R, R].
I mean, surely, there can be some correlation between how popular the supplement is and how helpful it has been. But by that account, something like the Centrum Men and its Women equivalent supplements should be listed on every best-of list for multivitamins out there. But one in-depth research into the ingredients later, and it's quite the opposite, really.
So, while such rewards look nice, I would be terribly reluctant to trust them and just blindly buy a product. And neither should we blindly trust this notion of the CuraMed of Terry Naturally that it's "the ONLY PATENTED curcumin with turmeric essential oil containing ar-turmerone" [R].
First of all, I do find that statement kind of incredibly easy to misinterpret. I mean, while it is true that the BCM-95 may be the only patented curcumin formulation that uses ar-turmerone, it isn't to say that or in any way to imply that this feature makes it the most capable of all available Curcumin formulations on the market. There are at least five more capable ones [R, R, R].
But having said that, there is a rather unique aspect to the beneficial ingredients as a whole that may or may not influence things.
Per their words, with the CuraMed, we get 750 milligrams of Proprietary Complex which consists of "Curcumin (Curcuma longa) Rhizome Extract (BCM-95®/Curcugreen®) enhanced with turmeric essential oil and standardized for curcuminoid complex (curcumin, demethoxycurcumin and bisdemethoxycurcumin), phospholipids (from sunflower lecithin), supplying 500 mg of pure curcuminoids." Which frankly, is a bit quirky way of referring to the BCM-95 if it came in its most typical form [R].
I mean, what is there to "enhance" by turmeric essential oil and the particular standardized Curcuminoid complex if all of that is already what BCM-95 formulation is exactly about? I mean, those phospholipids are something I could understand but that's about it. Having said that, it has to be noted that there must be something there [R, R, R, R, R].
It kind of supervenes out of this notion of 500 milligrams of curcuminoids. How the BCM-95 is formed is in a way where it's at least 86% Curcuminoids. So, if 500 milligrams is equal to that 86%, then there's about at least 170 milligrams of something Terry Naturally potentially adds extra. Maybe they do actually add extra Turmeric Essential oil, some Curcuminoids, and Phospholipids [R, R, R, R, R].
But will that matter too much? I mean, does that make the CuraMed Curcumin supplement more capable than all the other ones that opt to provide just the regular BCM-95?
I heavily doubt that. I mean, I do not rule out the possibility that there may be some minor advantages overall. However, generally speaking, I do not see this as being some kind of game-changer.
Will the benefits be there? Definitely. Were they accurate with the list of those in their promotional materials? Yeah, they were. In fact, there is also other stuff to gain from a proper Turmeric Curcumin supplement [R, R, R, R, R, R, R, R].
There Are Quite A Bit Of Additives In This CuraMed
Additives come in all shapes and sizes. Well, so to say. It's more like they come in all ranges of effect on health. Everything from harmful to harmless to beneficial. There really a ton of different ones out there. But what's more important, we should never assume that all of them are harmless to our well-being. Because they're not [R, R, R, R, R, R, R, R, R, R, R, R, R, R, R, R, R, R].
So, what about the CuraMed Turmeric in this regard?
While there might be quite a few of them (Medium Chain Triglycerides, Gelatin, Glycerin, Beeswax, Purified Water, Sunflower Oil, and Silica), it's not the same case as it is with supplements like Solgar Curcumin and Qunol Liquid Turmeric.
The additives this one has are generally at least harmless like Glycerin, Purified Water, and Silica. Whereas all the rest should even be considered beneficial.
All in all, I feel the supplement of this review is a great example of what kind of other ingredients supplements should be using. Even if there's not that few of them.
A Truly Positive Success Rate Does This Terry Naturally Thing Enjoy
Now, for a more practical insight, let's look at what the actual customers of the Terry Naturally CuraMed have seen saying.
With that in mind, we won't find much on the product page for this one. I mean, supplements tend to have a review section on the manufacturer's website quite often if not almost always (here supplements like NatureWise Curcumin and Gaia Turmeric Supreme are just some of the many examples).
Them being not so accurate as in the case of Vimerson Health Turmeric Curcumin and Bio Schwartz Turmeric Curcumin is another thing though. But as for CuraMed, it doesn't have that at all.
What it does, however, have is a testimonials section. Sure, I mean, we can learn from that, too. But given that their primary purpose is to help sell (marketing, hooray) and all of them are highly, highly positive, they're quite useless to us.
So, I took it to all the other sellers and retailers that I could find that sold the product.
There out of a total of 1553 CuraMed Turmeric Curcumin reviews only 70 of them were negative (1-star and 2-star). All else or 1437 reviews were at least somewhat positive (3-star, 4-star, 5-star). Hence, a remarkably high global success rate of 92.5% for this one. Which, in real life, is likely even higher than that given that people are more prone to reporting negative experiences than positive ones.
So, if anything, that's like above 92.5% global success rate.
Where Does This Turmeric Curcumin Rank (In 2022)?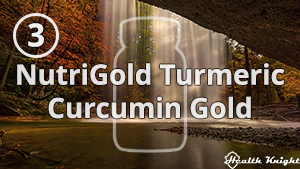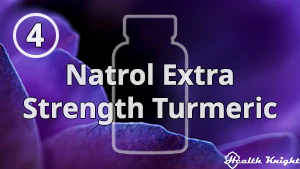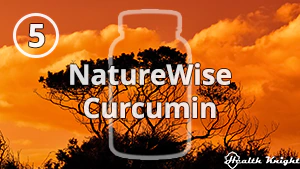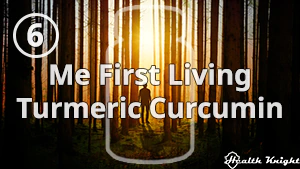 It's Actually A Great Supplement, Definitely Worth Shortlisting
Okay, I realize it may not be that obvious from my review so far, but I actually really like this one. I believe the (EuroPharma) Terry Naturally CuraMed is a great supplement.
I mean, yes. I do not quite agree with their promotional materials and the approach of those fully. However, the supplement itself by all accounts is a fine one. Great beneficial ingredients, solid additives, amazing success rates. Plus, neither will the supplement quite break one's bank.
The only downside to this really is only the lack of third-party testing although they do mention something about the supplement being lab-tested for purity and quality. Which may be true as far as their in-house stuff goes but that's still not quite as reliable as the third-party approach.
Above all, if you are interested in other great Turmeric Curcumin supplements, one such thing is the Nutrigold Turmeric Curcumin Gold. Whereas if you're interested in the very best of the best in terms of both ingredients and price, I've done the research. Here's the full review on it.
Above all, I hope this CuraMed review on their Turmeric Curcumin supplement helped you find the information you were looking for. Do you think supplement rewards are a good way to identify good supplements? Or is that just a show that brands can buy themselves onto? Let me know below.