|  Marketing  |  Ingredients  |  Additives  |  Reviews  |  Pricing  |  Pro & Cons  |  Overall  |
According to the MRM Nutrition Extra Strength Probiotics reviews posted by customers, this has the most strains of all.
There is a lot of praise for the supplement for it being so good. Some even go as was as to say that it's the best one. By far most people that have tried it commend it for how well it improved their digestive and gut health. And others more emphasize that it's absolutely worth the cost.
So, in this supplement review, we will take it all apart and see if it's truly worth the notion of Extra Strength.
Hence, the idea is to be no extension of the manufacturer's marketing or other similar nonsense. This is all going to be about what I feel is the truth, the whole truth, and nothing but the truth. And we'll do that by assessing marketing, ingredients, side effects (additives), customer feedback, and pricing. We'll do it the truth-seeking way.
Marketing | Immune & Gut Improvements Are What MRM Nutrition Offers
According to the manufacturer, the MRM Nutrition Extra Strength Probiotics is a dope supplement that offers high dose of various Probiotics to help us reset our microbiome.
The product page doesn't bore us with many details and explanations like the Dr. Ohhira Probiotics (review) or Natren Healthy Trinity Probiotic (review). It's very brief and concise.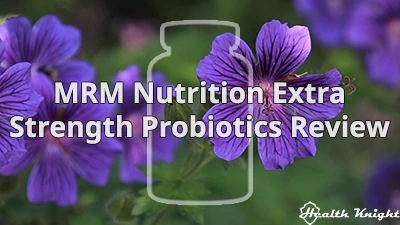 Furthermore, while there is a section dedicated for the MRM Nutrition Extra Strength Probiotics reviews by customers, there are none at the moment. For other marketing tactics to improve sales, there isn't anything.
I mean, that's except the notion of free shipping if we order at least two containers. But there is no money-back guarantee at all.
As for the promised benefits, it leans on immune health and intestinal health. All of this gets further emphasized by promises to support our gut microbiome.
As for the free-of claims, it's Gluten-Free. It's also Vegan-Certified by Vegan Action. On top of that, all of their products are Non-GMO Project Verified, and the bottles are made out of fully recyclable materials [R].
Thus, all in all, I would say that this seems like a great product. But can it truly and properly reset our microbiome at a reasonable price?
Ingredients | It's Insane With Probiotics, Enzymes, Prebiotics & More
There are all kinds of Probiotic supplements out there. Some focus on a singular strain like the Florajen Acidophilus (review). Others offer a blend of two or three like the One A Day TruBiotics (review). And others more are about abundance like the Nutrition Now PB8 Probiotic (review) and the supplement of this review.
So, per serving (one capsule), the MRM Nutrition Extra Strength Probiotics offers 25 Billion CFU of MicroBAC 16-Strain Blend, 200 milligrams of Prebiotics, 100 milligrams of Postbiotics, and the Enzyme Blend.
Hence, there's plenty to cover. Let's elaborate.
When it comes to those Probiotics, we've got 16 strains. There is some Lactobacillus acidophilus (LA02), plantarum (LP09), rhamnosus (LR06), casei (LC03), plantarum (LP01), rhamnosus (GG), rhamnosus (LR05), reuteri (LRE02), salivarius (CRL 1328), Streptococcus thermophilus (Y08), Bifidobacterium lactis (BS01), breve (BR03), bifidum (BB01), longum (BL03), infantis (BI02), and lactis (BA05).
So, that's plenty in every way. I mean, I like the diversity (at least 10 is the sweet spot). And the amount per serving is insanely good as well (20 Billion CFU twice daily is the ideal amount). Plus, they do specify the amount of each individual strain, too. It's just thoroughly good. And will likely deliver on more than just digestive and immune health benefits [R, R, R, R, R, R, R, R, R, R, R, R, R, R, R, R, R].
As for Prebiotics (as Inulin), every great Probiotic supplement should have some. The particular amount is not as important (but at least 100 milligrams is great) as the fact that there are any [R, R, R, R, R, R, R, R, R, R, R, R, R].
But how it works is that it augments the beneficialness of Probiotics. Thus, more gains for the immune system, digestive system, and general health as well.
As for Postbiotics (as Fermented Probiotic Metabolites), these are optional. Moreover, Postbiotics we're getting with any decent Probiotic supplement anyway as it's something that our bodies create naturally. Whereas others even argue that adding Postbiotics to a supplement is nonsense because they can't happen outside of our actual guts [R, R, R].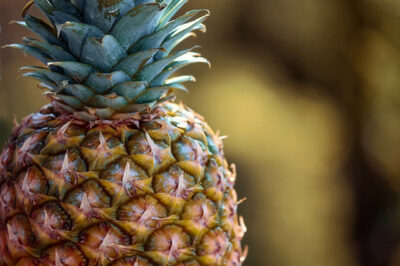 Whatever may be the case, this is just another way how the Extra Strength Probiotics of MRM Nutrition can add to our wellness.
Another thing in that regard is the Enzyme Blend which is built out of Bromelain (found in pineapple), Protease, Peptidase, and Alpha Galactosidase. The idea of all these is pretty straightforward. They are meant for aiding digestion of proteins and complex carbohydrates, as well as aid digestive health overall [R, R, R, R, R, R, R, R]
In other words, a very decent and helpful-looking blend, the way I see it. This leads me to the last main-ingredient-related aspect for the supplement of this review.
Testing and manufacturing quality. I mean, it looks like the MRM Nutrition brand really cares about quality. But they don't promise to do third-party testing. In fact, I couldn't even find them explicitly promising to do even in-house testing. Which is odd.
Because judging by the information they do offer, they must be doing in-house testing. Which is also what I would bet my money on. Because it would make no sense to be paying attention to all these quality-related intricacies when not doing in-house testing.
Side Effects | Reviewing Additives, Extra Strength Probiotics Is Good & Bad
Side effects are typically the product of bad additives. And bad additives are a plague that haunts many different supplements including various Probiotic ones.
For example, both the Align Probiotic (review) and the TruNature Advanced Digestive Probiotic (review) are spoiled by the Titanium Dioxide. Which used to be a harmless additive but nowadays is something that can cause brain damage, lung damage, and more [R, R, R, R, R, R, R, R].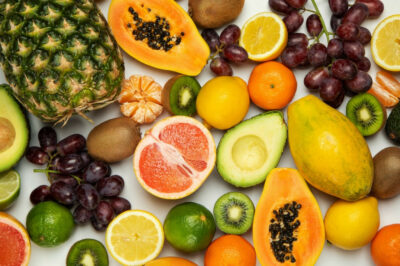 So, how well does the MRM Nutrition Extra Strength Probiotic handle this?
Well, it kind of does it both ways. Meaning, it's both good and bad. Here's to elaborate.
On the positive side, it uses just two ingredients. We've got Cellulose Capsule and Rice Flour. Cellulose is what we find in fruits and vegetables that we eat anyway. And Rice Flour is a healthier option than Wheat Flour and Corn Flour. Both are quality choices. And harmless [R, R, R, R, R, R, R, R].
On the negative side, we are not given a delayed-release capsule. And that's important with Probiotics because otherwise, a decent portion of them die off in the stomach acid. Which means less potential for benefits [R, R, R].
Reviews | There Is Barely Any Feedback For This Probiotic Supplement
Another cool aspect to look at is the customer feedback. Surely, we get plenty of MRM Nutrition Extra Strength Probiotics reviews, right? Well, not really. The supplement just hasn't been around for long enough. Or so it seemed.
I mean, I found that it has been around at least since the end 2017. Which is a pretty long time considering that there are no comments with ratings that we get from the manufacturer's site.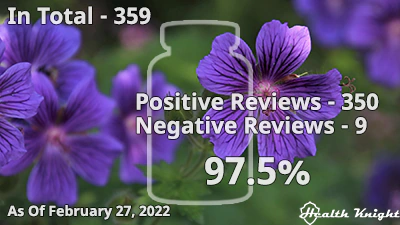 It might just be the notion of them having added a review section recently but still. It feels a bit odd.
To get more insight, I looked at everything I could find by all third-party sellers and retailers. And basically, the only pieces of feedback that I was able to find were those on iHerb.
In total, I found 359 MRM Nutrition Extra Strength Probiotics reviews. Of these, 350 were positive and just 9 were negative. That's a bonkers high global success rate sitting at 97.5%.
Now, obviously, the positive ratings were swearing by the supplement. But what were the negative ones saying?
There are kind of two groups of that. The first one complained about the fact that the MRM Nutrition Probiotic causes side effects, thus it wasn't helpful at all. Whereas the second said that it had no effect at all; that it was like they would have never used a Probiotic.
Pricing | People Are Right In Saying That The Cost Is Reasonable
So, it seems that there is somewhat of a consensus among the MRM Nutrition Extra Strength Probiotics reviews. I mean, no one criticizes the price within the negative feedback, and the positive ones praise the pricing aspect.
But can that also be said objectively about the Probiotic? Let's do some math.
So, per container (30 capsules), the supplement of this review typically costs $32.24. That's $1.07 for every serving of the thing. In other words, that's 43.0 for every 10 Billion CFU. How does that compare?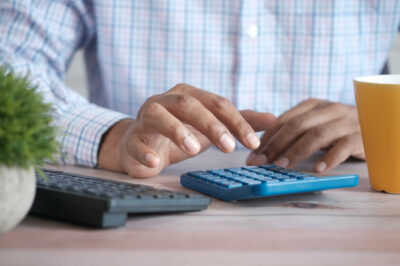 Well, generally speaking, that's not as low as what we get with some of the other brands. But it feels very good and reasonable considering all the other additions that this has.
So, something like the Biotrust PRO-X10 Probiotic (review) costs typically $39 for a container. The container holds 60 capsules where one capsule is a serving of 5 Billion CFU. Hence, the price for every 10 Billion CFU is $1.30. Which is a ton of money for a Probiotic.
Granted, Biotrust's quality is top-notch and they even do third-party testing. They have a delayed-release capsules and great additives as well. But it costs 4-fold what the MRM Nutrition option costs. And there is no enzyme blend.
On that note, I would say that the Biotrust Probiotic is not worth it when we compare these two.
Another option to compare it with would be the Live Conscious Pro-45 (review). This one typically costs 19.4 cents for every 10 Billion CFU. Which is less than half the MRM Nutrition's price.
Yet, it offers third-party testing, 10+ strains, great additives, captivating success rates, Prebiotics, and delayed-release capsule. There are no digestive enzymes in the Live Conscious. But it's still feels so much than what the supplement of this review has.
Pros & Cons | I Think That Quality-Related Lack Of Transparency Is Terrible
Pros
Cons
✓ The supplement offers great amounts of Probiotics per capsule.

✘

While the quality aspect seems to be decent, they are mysterious about what kind of testing they're doing (if at all).
✓ The Extra Strength Probiotics of MRM Nutrition offer Prebiotics, Postbiotics, and some Digestive Enzymes.

✘

It doesn't use delayed-release capsules which means that some of the Probiotics will die off in the stomach acid. Hence, less benefit.
✓ The product is Non-GMO Project Verified and Gluten-Free, as well as Vegan.
✓ This Probiotic has no bad additives.
✓ While there are more affordable options, this does feel like good value for money.
Overall | I Would Shortlist The MRM Nutrition Extra Strength Probiotics
A distinct uniqueness of the MRM Nutrition Extra Strength Probiotics must be the aspect of it offering 16 different strains. I mean, very few other Probiotics out there does do that. Plus, this has Prebiotics and Digestive Enzymes as well.
So, for positives, in addition to that, the product has great success rates. It's got plenty of third-party certifications. Plus, it's great value for money.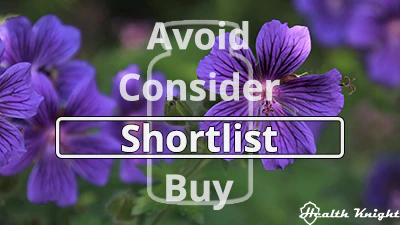 For negatives, I'm not really sure about their quality. I mean, sure, they have all kinds of quality-related reassuring statements on their website but they don't exactly promise to do in-house testing.
Plus, a definite negative is that they don't believe in a delayed-release capsule. It's probably just to save on cost. But still. Delayed-release would be better.
Hence, (out of avoid it, consider it, shortlist it, or buy it) I think this one qualifies as a supplement to shortlist. It's got great things going for it but it isn't all perfect.
On that note, if you are ever after a truly great Probiotic supplement, something I myself wouldn't mind using, I do propose to look into this one (full review).
Other than that, I hope this MRM Nutrition Extra Strength Probiotics review helped you find the information you were looking for. If you have any thoughts or questions, I'm just a comment away. And do feel free to leave your own personal reviews on the product as well.
Health Knight Rating: 8.0/10