|  Marketing  |  Ingredients  |  Additives  |  Reviews  |  Pricing  |  Overall  |
This Florajen Acidophilus review we will be devoting to the Acidophilus version of the Frorajen Probiotics. And we will make it a thorough one.
We'll be looking at the promotional materials. We will be analyzing ingredients. We will assess additives. We will research real customer reviews available on the internet. And we'll be looking at the pricing as well.
This Florajen Acidophilus Review For Everyone Who's After Insights
According to the manufacturer, the Florajen Acidophilus is a supplement dedicated to "potent probiotic benefits." Per their words, "Promotes the body's natural balance of good bacteria" and Supports immune, digestive, vaginal & urinary health." So, it is positioned as a really promising one right off the bat [R].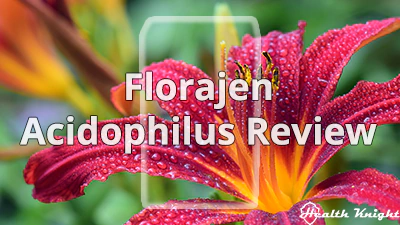 As for its product page, I really like it. I mean, it's a really pleasant place to be at. Very readable and well-structured, unlike the TheraBreath Probiotics (review) or the Dr. Ohhira Probiotics (review).
But what I really enjoy is the fact that they don't push marketing on us hard. I mean, there are basically no marketing tactics present on that Florajen Acidophilus page.
There's everything just to inform us about what the product is and not to bribe us to buy. Plus, they also provide references for every statement they make.
And to that end, they're very transparent and very trustworthy, the way I see it.
As for the benefits, this Florajen Probiotic promises what we already kind of touched upon. It's about the natural balance of the good bacteria, as well as digestive, immune, urinary, and vaginal health.
As for the free-of claims, the supplement of this review is said to be Dairy-Free, Wheat-Free, Gluten-Free, Peanut-Free, Tree-Nut-Free, Egg-Free, Yeast-Free, Sugar-Free, Corn-Free, Soy-Free, Color-Free, Preservative-Free, and Fish-Free. And all of Florajen Probiotics are also Non-GMO [R].
So, it has almost all of the making for being a great Probiotic one according to the marketing materials. But does it genuinely has what it takes?
With Ingredients, 20 Billion CFU Is The Way To Go For Full Effect
I was actually pleasantly surprised with the ingredients of this Florajen Acidophilus Probiotic. I guess I was kind of expecting it to be as miserable as what we encountered with both the Nature Made Acidophilus Probiotics (review) and Nature's Bounty Acidophilus (review). I mean, due to these two I was basically losing all faith in Acidophilus-specialized Probiotics. But the supplement of this review turned it around.

So, per serving (one capsule), the Florajen offers 390 milligrams or more than 20 Billion CFU of the Lactobacillus acidophilus LA-14. Here's how it works out.
For the not-ideal aspects, we have the notion of going with just one Probiotic strain. I mean, ideally, we'd want at least 10 different ones. It's what quality Probiotics typically offer. But here it's more about being specialized as far as it comes to the Acidophilus [R, R, R, R].
And they have another Probiotic in their lineup which is all about brings a higher number of different strains. So, I wouldn't consider it a negative, really. But what I would consider a negative would be the lack of Prebiotics in this.
I mean, they never hurt. Prebiotics play really well with Probiotics as they, essentially, improve all of their beneficial aspects. And so, we get a better kick out of those Probiotics; they're just more efficient. Plus, Prebiotics have inherent positive effects on digestive health as well [R, R, R, R, R, R, R, R, R, R, R, R].
Now, what about the ideal aspects? Well, for starters, 20 Billion CFU is a really potent amount. And it's what the best practices for nutrients amounts recommend. And so, got to love that.
I mean, if want those benefits associated with the Lactobacillus Acidophilus, we got to have a decent amount of them per capsule. And with Florajen Probiotic that's absolutely the case. To that end, it has every reason to bring all of those promised benefits and more.
It's said to be helpful in reducing and preventing diarrhea and eczema, help fight IBS and cholesterol levels, promote weight loss and battle allergies, as well as produces vitamin A and K, and the enzyme lactase which helps break down lactose [R, R, R, R, R, R].
Other than that, as far as the manufacturing quality goes, yes, Florajen doesn't do third-party testing. At least they themselves don't assert that. But it still does seem like proper care is taken in that process. Which is always a good thing.
To Review Additives, I Like What This Florajen Is Bringing To The Table
The beneficial ingredients are often just one part of the ingredients present in any given supplement. Another breed of substances present are additives. And those can sometimes be really oppressive and, essentially, make any given supplement avoidable.
For example, something like the TruNature Advanced Digestive Probiotic (review) may seem like a viable option. But that is only until we realize that the additives there are suboptimal. Which is very the case also for supplements like the Florastor Probiotic (review) and Align Probiotic (review) [R, R, R, R, R, R, R, R].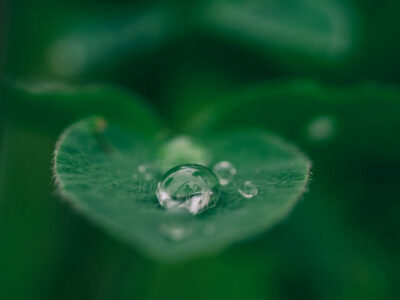 So, what is the story with Florajen Acidophilus Probiotic?
Yes, it has a number of different additives. In total, there are five (Microcrystalline Cellulose, Gelatin, Water, Magnesium Stearate, Silicon Dioxide). But I'm delighted to announce that none of them are a health concern.
I mean, yes, we will find plenty of people all over the internet trying to convince others that Magnesium Stearate is a bad thing. The reality is that it's not. It's just a twisted interpretation of the available research which, for the record, high-level doctors don't agree with. And I join them 100% [R, R, R, R, R].
Hence, the reality is that it's one of the most harmless additives there is. And so, the supplement of this review, the Florajen Acidophilus, is not problematic at all as far as these other ingredients go.
Furthermore, with a Lactobacillus strain, we don't need the release-delayed capsules that prevent Probiotics from dying off in the stomach acid as much. Because Lactobacillus strains are typically quite resilient to that [R, R].
The Reality Is That Customer Reviews Should Be Much Better
So, we looked at all the ingredients. Now, it's time to do some research on the available customer reviews and see whether or not people are happy with the supplement. But it has to be said that customer feedback is a tricky thing with supplements.
That's because most people typically rate them by how they make them feel in the moment and do not necessarily take into account what ingredients they have. This is why we'll never find a Gummy supplement that has bad success rates. It's like unicorns. They don't exist.
So, even when supplements do have great success rates, it's not as legit when they use bad or potentially bad ingredients. Which, as we went through in the previous sections, is not the case with Florajen Acidophilus. The ingredients it uses inherently are all good ingredients.
But how do they fuse together?
As far as I can tell, the Florajen Probiotic is looking decently good. I mean, in total I managed to find 289 Florajen Acidophilus reviews. Of these, 251 were positive (13 three-star, 22 four-star, 216 five-star) and 38 negative ones (27 one-star, 11 two-star). To do the math, that's an 86.9% global success rate.
Now, that is lower than what we typically see with quality Probiotics. For example, both the Biotrust PRO-X10 Probiotic (review) and the 1MD Complete Probiotics Platinum (review) have higher success rates. However, I think it's still fine (or actually great) for the Florajen, especially if we don't get it from Amazon.
I mean, if we look at the negative reviews, basically every single piece of customer feedback complained not about the performance of the actual supplement. They complained about the way it was shipped when ordering from Amazon. There were no icepacks or they were melted. And the product was warm. Hence, likely ruined or destroyed completely.
And so, given that, if we take out of the equation all of the reviews like that, the success rate for Florajen Acidophilus is like 97%. Which is a genuinely bonkers one.
As Far As Probiotics Supplements Go, The Pricing Is Reasonable & Okay
One of the things that Florajen as a manufacturer is proud of is that they create affordable supplements. While I didn't encounter any Florajen Acidophilus Probiotic reviews that claimed otherwise, is that really the case? Let's do the math.
So, the supplement of this review typically costs $24.99 for a container of 30 capsules. That's $0.83 per capsule of 20 Billion CFU. Hence, that's 41.7 cents per every 10 Billion CFU. Which I would say is a pretty decent price.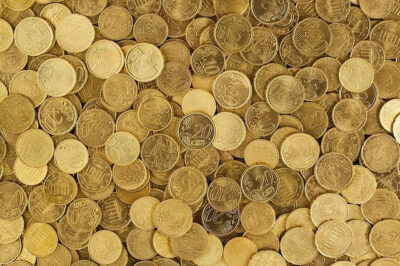 Here are a few examples to illustrate.
The GoodBelly Probiotics (review) cost typically $19.99 per container of 30 capsules. For it, each capsule is 10 Billion CFU of a single Probiotic strain with no added Prebiotics. GoodBelly also doesn't do third-party testing, and all in all, it's an extremely similar supplement to the one of this review apart from the fact that they use different Lactobacillus strains.
Either way, to do the math, that's 66.6 cents per every 10 Billion CFU of GoodBelly. With the Florajen, that's easily one-third less. And personally, I would prefer the Florajen Probiotic strain every time over the GoodBelly alternative.
Another rather similar supplement in many ways is the GutPro Probiotic (review). Yes, it offers a high number of different Probiotics strains, unlike Florajen. However, the GutPro isn't Non-GMO. Other than that, the manufacturing quality feels similar. And they both use decent or no additives. And the GutPro costs 33.3 cents per every 10 Billion CFU.
That said, between the two I would choose the supplement of this review still. It just feels more robust, especially if Lactobacillus Acidophilus is what we want our Probiotic to be specialized in.
Either way, I could probably talk all day about the different options out there and how they compare to the GutPro. Still, I think the conclusion would be the same.
Florajen Acidophilus is reasonably priced.
Overall, We Can Easily Shortlist This Acidophilus Probiotic
So, having looked at the beneficial ingredients, the additives, the global success rates, and customer reviews, as well as pricing aspects, where does it all leave us?
Considering everything, I think it's fair to say that Florajen Acidophilus of the Florajen Probiotics lineup is a very decent bet.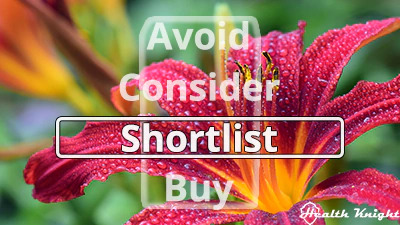 I mean, it's got plenty of juice to make all of the claimed gains happen and more. It has only harmless additives. It is Non-GMO and manufacturing quality seems decent. Basically, the only complaints that customers had were those related to shipping. Hence, the success rate on it seems to be easily above 95%.
And then, as far as pricing goes, it's also a decent choice. I think it's reasonably priced. And so, the only real downside given that it's an Acidophilus-specialized supplement is that it doesn't do third-party testing.
Thus, I believe that (out of avoid it, consider it, shortlist it, buy it) this Florajen is easily shortlist-able as a Probiotic supplement. Whereas if you're after Lactobacillus acidophilus specifically, it could even qualify as a buyable one.
Either way, if going solely Lactobacillus acidophilus is not your intention, then I think there are still better Probiotics out there. My favorite one is the Live Conscious Pro-45 (full review). And it's even a better bang for the buck.
Above all, I hope this Florajen Acidophilus review helped you find the information you were looking for. Have you tried it? Do you know anyone who has? What was your favorite aspect about it? I would love to hear from you. Also, feel free to leave your own personal reviews on the product.