|  Marketing  |  Ingredients  |  Additives  |  Reviews  |  Pricing  |  Overall  |
In this Florastor Probiotic review, we will explore and genuinely research everything about this particular Probiotics supplement.
Hence, within this article, we'll do a couple of things. We'll discuss the promotional materials. We will then turn to analyzing and dissecting every aspect. We'll do that for ingredients, additives, customer reviews and success rates, pricing. And we'll also do comparing with other products that are out there.
This Florastor Probiotic Review To See What It's Really About
According to the manufacturer, the Florastor Probiotic is designed to "help you maintain a healthy digestive balance every day." It's all about the Saccharomyces boulardii. They explain that "the probiotic cells in the unique strain are larger and stronger than many other probiotics which provide increased intestinal coverage and protection" [R].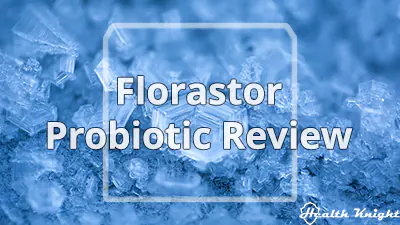 And that's basically the whole product page. I mean, that's apart from the extensive customer reviews section.
To that end, the Florastor is nothing like the 1MD Complete Probiotics Platinum (review) or Biotrust PRO-X10 Probiotic (review). It doesn't try to take advantage of every kind of marketing strategy in the book.
But there is certainly one thing it does embrace. It put quite an emphasis on customer reviews. It's a really large part of the product page. Which is likely in efforts to improve sales.
As far as the potential benefits, through the words I cited a few paragraphs back, these Probiotics do imply that it's all about digestive health. Other than that, it doesn't really expand on it.
As for the free-of claims, the Florastor Probiotic doesn't really mention any. Which is odd. And very untypical. But I did manage to come across a different page on their website which did note that the supplement is Non-GMO, Gluten-Free, and Vegetarian. Any other free-of claims are safer to bet they don't have (like Dairy-Free, Soy-Free, etc.) since they don't claim it. Also, they don't really have any third-party certifications [R].
But here's something that they do have. They have a claim that Florastor Probiotic is the #1 selling Probiotic worldwide. So, it must be a really good one right?
For Ingredients, We Have Only One Strain But It Is A Patented One
Well, I wouldn't actually bet on that. It doesn't offer any more strains than supplements like the GoodBelly Probiotics (review) or the Align Probiotic (review). And I would say that it's typically a bad sign. Whereas to add to that, I wasn't really fond of these other two supplements. And the Florastor Probiotic superficially isn't looking any better.
So, per serving (two capsules), the supplement of this review offers 500 milligrams of patented and unique only to Florastor Saccharomyces boulardii CNCM I-745. And that's the only thing in there.

The question is what this really means?
Well, first, this means that the supplement doesn't care for any added Prebiotics to help the digestive health even more. In fact, not only that. It doesn't care for any added substance for an improved gain. So, it is not optimal [R, R, R, R, R, R, R, R, R, R, R, R].
Second, this means that the Florastor Probiotics steps away from this idea to prefer to have at least 10 different Probiotic strains within the product. So, it isn't ideal [R, R, R, R].
Third, 50 milligrams of Saccharomyces boulardii is equal to 1 Billion CFU. Hence, 500 milligrams will mean 10 Billion CFU. That's equal to the lower margin of what the best practices for nutrient amounts prescribe (but would need two servings daily). So, as far as the gains to digestive health this should be a viable option. So, a good thing [R, R, R, R, R, R, R, R, R, R, R, R, R, R, R, R, R].
Fourth, as far as I can say, the supplement of this review doesn't do third-party testing. Neither do they talk about in-house testing for purity. Hence, I would assume that they don't do it. So, not an optimal thing. At least they have Non-GMO.
Fifth, as for the Saccharomyces boulardii as a Probiotic strain itself, it's truly capable against Antibiotics. So, it feels like a great option for times when we have to take Antibiotics to fix something. And I guess that's the biggest advantage of the strain [R, R, R, R].
Other than that, this unique thing has been shown to have anti-inflammatory properties, promote immune health, reduce IBS, fight diarrhea, help in the restoration of intestinal barrier function among other gains. And there are a ton of interesting things and just fascinating stuff about it [R, R, R, R, R, R, R, R, R, R].
I mean, for sure, it's a great Probiotic strain. To that end, I think we can forgive the lack of strain variety since Florastor Probiotic feels like a product all about specializing in one particular thing with their Saccharomyces boulardii. And that's definitely not a bad thing.
To Review Additives, I Wouldn't Consider These Exciting Or Most Optimal
While I have at least to some degree stressed the importance of additives in about 200 articles myself, I feel that the notion of them is still underappreciated on the web. So, these are the ingredients that play a crucial role in helping to keep all of the beneficial aspects of the supplement together.
And there are some really suboptimal versions of them as far as the long-term health and well-being go. For example, nanoparticle Titanium Dioxide can create all kinds of organ damage, including lung, kidney, brain damage. And something like the Potassium Sorbate can create not only nutrient deficiencies, but also DNA damage, cancer, and allergic reactions [R, R, R, R, R, R, R, R, R, R].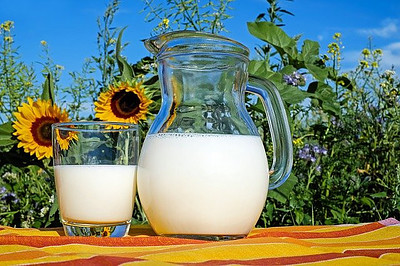 But then, there are those like the Monk Fruit or the Fruit and Vegetable extracts that can easily be also considered beneficial, not only harmless. But how about the supplement of this review, the Florastor Probiotic [R, R, R, R, R]?
This supplement uses three different additives. It uses Lactose, Magnesium Stearate, and Hydroxypropylmethyl Cellulose.
Of these, Magnesium Stearate is probably the most controversial one. So far so that a few manufacturers out there even boast on their marketing materials that they don't use it. But the reality of things is that it's actually one of the safest additives out there. All the opposite opinions just stem from an ill understanding of the available research. To that end, I side with the minority of doctors and other health professionals; the thing is safe to do [R, R, R, R, R].
Other than that, Lactose is known to be a hidden allergen that many people are not well enough aware of. But if that's the case, it can lead then to quite a few negatives like brain fog, inflammation, depression, ADHD, dementia, and others. Hence, given that not everyone is allergic to it, it's a tricky one and will highly depend from person to person. So, just be aware of these effects [R].
Another thing to consider when it comes to additives in Probiotic supplements is whether or not the Probiotics are well-protected from stomach acid. Because if they aren't, a portion of them will die. But with the Florastor version of pro-bacteria, it's not a concern since the Saccharomyces boulardii is known to survive it well. Thus, no real need for delayed-release capsules in this one [R, R].
The Florastor Probiotic Reviews Are Pretty Decent Overall
If we look at the Florastor Probiotic's customer reviews (product page), they're pretty great. I mean, a total of 40 pieces of feedback, and only 3 of them are either one-star or two-star. That's pretty good. I mean, as far as the math goes, that's a 92.5% global success rate. So, it's really good per the on-page Florastor Probiotic reviews.
But how accurate is that really?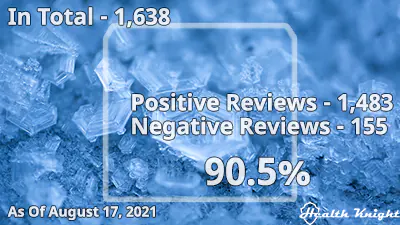 I mean, it's not rare to see that the feedback available on the manufacturer's website is just unnaturally positive. That has been the case with many, including the Smidge Sensitive (GutPro) Probiotic (review) and the ActivatedYou Morning Complete (review).
The thing is that it's very easy for manufacturers to adjust, delete, edit. And there is even an incentive for that because great customer reviews are commonly known to improve sales. Thus, to seek the truth, I did some research across all third-party sellers I could find.
In total, I managed to find 1,638 Florastor Probiotic reviews. Of these, 1,483 were positive (62 three-star, 143 four-star, 1,278 five-star) and 155 were negative (111 one-star, 44 two-star). To do the math, that's a 90.5% global success rate. Which is pretty good, generally speaking.
Furthermore, it's likely even higher than that given that people typically report negative experiences far more often. That said, 90.5% certainly isn't everyone. So, what did people who didn't enjoy it say?
For many, the supplement caused stomach pain and discomfort. I mean, one customer even compared herself to looking like she's 7 months pregnant when using these. I mean, it was just very violent towards those with lactose intolerance. Whereas other people experienced bloating, gas, diarrhea, rash, stomach cramps, nausea, acne. Then, there were those that did not see any benefit at all. Others more got either expired or opened products through Amazon.
So, yes, the Florastor Probiotic has helped quite a few people. But it has made a number of them also very miserable and unhappy. Still, generally speaking, 9 out of 10 happy is definitely a good score.
Pricing I'm Not A Fan Of At All, I Think This Is Overpriced
As far as the pricing goes, superficially, it seems that the supplement of this review is pretty expensive. Indeed, I even came across a couple of customer reviews that pointed out this same aspect. But what's actually the story here?
So, per container (50 capsules), the Florastor Probiotics supplement typically costs $28.76. That's about 58 cents per capsule or $1.15 per serving. This only means that this Probiotic costs $1.15 per every 10 Billion CFU. And that is certainly not cheap. Here are a few examples to illustrate.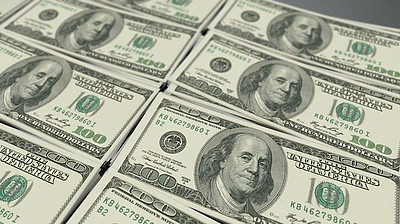 The Now Nutrition PB8 Probiotic (review) costs 19.3 cents for every 10 Billion CFU. The difference apart from that? It offers in-house testing and ton more different strains, and better success rates. It just feels so much better for the price. Granted, it doesn't add the patented strain that the Florastor does but still. A five-fold difference in price doesn't feel worth that.
Now, compare it to something like the Health Balance Complete Probiotic (review) and it's absolutely ridiculous. Yes, the Health Balance option doesn't have the greatest of additives and neither is it great in many other aspects. But it does offer a high variety of strains at very capable amounts and 14.3 cents per every 10 Billion CFU.
Granted, it's not a supplement I would prefer over the Florastor. But here's something that I would absolutely prefer over the Probiotic of this review. I would prefer the Live Conscious Pro-45 (review).
When comparing these two, in particular, the Live Conscious just outclasses it in every aspect imaginable. I mean, it's got Prebiotics. It's got third-party testing and Non-GMO. It's got more strains. It's got patented strain as well. It's got better additives. And it even has got better success rates. And that's apart from the fact that it costs 5 times less for every 10 Billion CFU.
I mean, the difference between these two is just busted. And so, as far as pricing, I have to agree with those Florastor Probiotic reviews that stress the retarded priceyness of the supplement.
Yeah, I Believe The Supplement Is Fine To Consider, I Wouldn't Shortlist
So, where does it all leave us with the supplement of this review? Where does it really leave the Florastor Probiotic at?
Well, a positive is definitely that it uses a patented pro bacteria strain in high amounts. Another positive is that it's said to be Non-GMO. Then, another is that it uses a strain that lives through stomach acid well. Then, another one is that it uses semi-harmless additives that probably shouldn't cause issues for most. And then, yes, it has pretty decent success rates.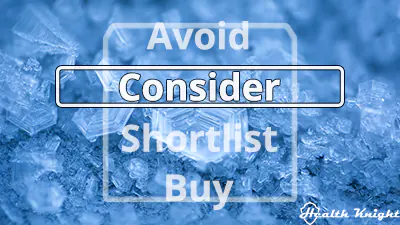 As for the negatives, it uses just one strain of Probiotics. I would prefer more. Another thing is that it doesn't seem to be going after quality real hard. Which is always a minus. And then, pricing, I mean, the really high price on the thing is definitely another flaw.
It's not priced well at all. And hence, (out of avoid it, consider it, shortlist it, buy it) I would reckon we should simply consider the Probiotic of Florastor. It's got the kick to deliver gains, for sure. But it's definitely a pricey one. And there are aspects in which it could be better.
Other than that, if I was after a really great Probiotic, I would personally go with the Live Conscious Pro-45 (full review). Not only is it just better in every way, but also the philosophy they pursue is the kind of thing I love to support.
Above all, I hope this Florastor Probiotic review helped you find the information you were looking for. What do you think of this supplement? Is that patented strain worth the price tag? Or are they overpricing it hard? Give it a thought and let me know below. Also, feel free to leave your own personal reviews on the product.