|  Summary  |  Ranking  |  Marketing  |  Ingredients  |  Side Effects  |  Reviews  |  Pricing  |  Pros & Cons  |  Overall  |
Naturelo Collagen is a properly manufactured and third-party tested Collagen product that likely doesn't have the proper sourcing to actually be a great supplement. I mean, as far as I can tell, due to this reason alone, it is to be very limited in the benefits that it will offer.
And while the price for it would be okay if it had proper sourcing, it's actually decently terrible given that it doesn't. To that end, this is likely its biggest flaw. And it is also exactly why it doesn't come even close in value to other products that are mindful of the very core ingredients.
| Summary | Naturelo Collagen |
| --- | --- |
| Claimed Benefits | Limited. | It claims to benefit skin, joints, nails, skin, tendons, blood vessels, gut, and bones. | Poor Collagen sourcing will limit the gains significantly. |
| Ingredients | Bad. | Non-GMO. | It forgets completely about Grass-Fed, Pasture-Raised, and Hormone-Free. | But it offers good amounts per serving. |
| Side Effects | Tricky. | There are no additives which is good. | But the poor Collagen sourcing can potentially create side effects as well. |
| Quality | Third-party testing. | While this is the way that we should test quality, it does not remedy the poor Collagen sourcing. |
| Success Rate | Above 90.6%. | Based on 101 reviews. | It is a very decent success rate. |
| Price | 73.2 cents for every 10 grams of Bovine Collagen. | The pricing for the value is actually bad. |
| Ranking | Nop. | No Collagen powder that is not Grass-Fed and Pasture-Raised should be on a best-of list. |
| Recommendation | Consider it. | The manufacturing quality is still good but sourcing undermines everything. |
| Better Alternatives? | I personally would prefer the Live Conscious Collagen Peptides (full review with a summary) any day of the week. |
Ranking | Where Does This Bovine Collagen Powder Rank (In 2022)?
Marketing | Product Page Is Well-Structured & Naturelo Appears Good
According to the manufacturer, the Naturelo Collagen Peptides powder is all about making it pure and simple. made with just natural and non-GMO ingredients. Per their words, it is a supplement focused on offering just Collagen while also reassuring that there is no nonsense in there. And that sounds splendid.
As for the product page, I love its structure. It reminds me of what I've seen with supplements like the Alaya Multi Collagen (review) and the Hey Nutrition Collagen (review). It's really clean.
But whilst being clean, it does add quite a bit of marketing as well to convince people in deciding in favor of it.
One such tactic is the supposedly discounted price. Another one is the 30-day money-back guarantee.
Free shipping no longer seems to be a thing but they do offer an option to subscribe and get 15% off. Plus, there's also a section with just positive Naturelo Collagen reviews shared by customers.
As for the benefits, it promises to replenish hair, nail, and skin health. It also claims to support mobility and flexibility by fostering the health of bones, cartilage, muscles, tendons, and ligaments. And then, there's also some emphasis on gut lining and blood vessel health.
And with all that, the Naturelo Collagen Peptides powder kind of reaches further than just anti-aging and beauty when it comes to its target audience. It also makes it about people who are doing sports, working out, or staying active by other means.
As for free-of claims, it's said to be Non-GMO, Gluten-Free, Sugar-Free, Soy-Free, Dairy-Free, and Preservative-Free. On top of that, it's also Artificial-Color-Free and Artificial-Flavor-Free.
All in all, I really like how it sounds. But is it truly worth the money it costs?
Ingredients | To Review Ingredients, Digestive Enzymes Add Uniqueness
There are a couple of different ways how to source it when it comes to Collagen supplements.
First, there's the option to choose Bovine Collagen Peptides like in the Doctor's Best Collagen (review). Second, there's the option to source it from Fish Collagen like in the Vital Protein Marine Collagen (review). And we can also have it by means of Multi Collagen like in the Yoli Collagen (review). Of these, Naturelo chooses the very first one.
So, per serving (one scoop), the supplement of this review offers 10 grams of Hydrolyzed Collagen Peptides which are from Types I and III, and are sourced from Bovine. And this is quite a shame given what the supplement has been in the past.
I mean, it used to also have 50 milligrams of Digestive Enzyme Blend (Amylase, Cellulase, Lipase, Protease) and 50 milligrams of Organix Spirulina Powder.
I mean, that Digestive Enzyme Blend offered four different enzymes. And these helped to digest starches (Amylase), plant fiber (Cellulase), fats (Lipase), and proteins (Protease) better, as well as they could have offered a variety of other gains as well [R, R, R, R, R, R, R, R].
And that Organix Spirulina Powder was a nice addition as well. Because while there wasn't too much of it, it could have still contributed to Spirulina offering a great source of antioxidants, detoxification, better immunity, cholesterol and blood sugar reduction, helping fight off cancer, and having other desirable gains [R, R, R, R, R, R, R].
And this truly was its uniqueness above so many other plain Collagen powder supplements. It was what truly differentiated it from others. But now, the Naturelo Collagen is just this.
It is 10 grams of Bovine Collagen. And, yes, it's a good amount per serving but it doesn't claim anymore to be of Grass-Fed and Pasture-Raised animals. And this just likely means that it isn't. Plus, there is no claim to being Hormone-Free either [R, R, R, R, R, R, R, R, R].
Thus, yes, it is a Collagen product but it is not the quality that we would want. I mean, third-party testing is still a thing (which is great) but that doesn't make up for the shortcomings with sourcing quality [R, R, R, R, R, R, R, R, R].
And so, overall, it seems now to be nowhere near the product it used to be. And that's just sad.
Side Effects | There Shouldn't Be Any Dangers Associated With It
Side effects are typically the product of additives. And depending on the particular product, additives can go in all different directions. They can be both harmful, harmless, and even slightly beneficial.
For example, something like the Bulletproof Vanilla Collagen Protein (review) uses an additive known as Maltodextrin. While it can also hide other more harmful substances under its name, it can cause diarrhea, breathing difficulties, headaches, weaken the immune system, and more [R, R, R, R, R, R, R].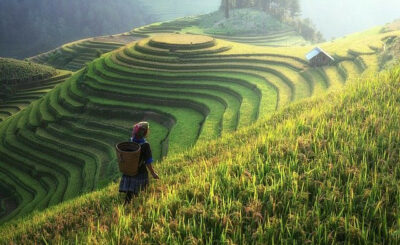 Whereas something like the Reserveage Collagen Booster (review) uses none of such things. For the creation of its capsules, it chooses Vegetable Cellulose, Rice Bran, and Silica none of which are believed to be harmful [R, R, R, R, R, R, R, R, R].
So, what about the Naturelo Collagen? Is it truly Preservative-Free? Or is that just a marketing thing?
Well, Preservative-Free is a tricky term since most people think that a supplement is Additive-Free when they spot that writing. But with the supplement of this review, that would still be accurate.
Namely, the supplement doesn't contain any additives whatsoever. Meaning, because it is a powder and because it is without a flavor, it doesn't need to have additives to make the supplement happen.
Which is always a good thing. It means that the Naturelo product contains only pure Collagen and nothing more.
Which, personally, I believe is the best way how to go about it.
Reviews | Customers Love This Collagen Supplement
So, we have discussed all of the ingredients that the supplement of this review has. What we also need to discuss is customer experiences with it. Because while these typically don't make a good basis for assessing the supplement alone, they do give a more thorough understanding and dynamic view of the supplement overall.
As previously noted, the supplement also has an on-page customer review section. There is only positive feedback there. Hence, while it may not be the case yet with Naturelo, it might get tampered with as we have seen it likely to be the case with other brands, like the Skinny Fit Super Youth (review). Which is often done because it ensures more sales.
Which is fine and all. They have to sell. But the feedback is useless if we're after the truth. Thus, I looked at what I can find from all third-party sellers and retailers.
In total, I managed to come across 101 Naturelo Collagen reviews. Of these, 90 were positive (three-star, four-star, five-star) and 11 were negative (one-star, two-star). Hence, it's a global success rate of 90.6%.
Which is really good (but some 2% lower than it used to). Plus, people are typically more likely to report negative experiences than they are when it comes to positive ones.
And so, many absolutely praise the supplement. I mean, they even go as far as to call it a blessing.
Very many people are pleased with how this has improved their skin health. Others are delighted with the effects it has on joint pain and keeping arthritis at bay. Whereas others more note that this has improved their hair and nail strength.
But what about those that haven't really found luck with the Naturelo Collagen?
Well, most of them simply found that it didn't work. For others, it caused an allergic reaction. Whereas one implied that Amazon might not have the legitimate product similar to what I have observed likely be the case with the Olly Undeniable Beauty (review) and many others, too.
All in all, one important thing to note is that in the past this Collagen supplement was actually Grass-Fed and Pasture-Raised. And that's what I believe is feeding into the overall positive feedback that I have seen.
This is why I believe it was so positive. And hence, it is why, in my opinion, there is significantly reduced chance for you to encounter the same with their product of today.
Pricing | Many Think Pricing Is Reasonable But Is It Truly?
When I looked through the five-star Naturelo Collagen customer reviews, I found that there were a couple of people that were convinced that this is reasonably priced. Would that suggest that it actually is? Let's do some math.
So, Naturelo typically costs $32.95 for a container of 45 servings. Meaning, per serving, it costs about 73.2 cents for every 10 grams of Bovine Collagen. How does that compare?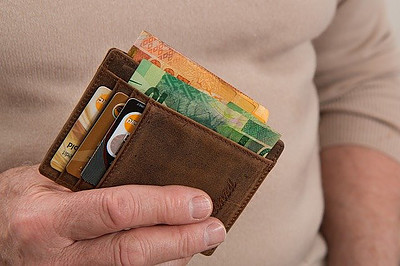 If we compare it to something like the Primal Kitchen Collagen Peptides (review), it doesn't come even close. I mean, the Primal Kitchen option typically costs $35.95. That's for a container of 50 servings of 11 grams each. Meaning, that's 57.2 cents for every 10 grams of Bovine Collagen.
And then, Primal Kitchen is also Grass-Fed, Pasture-Raised, and Whole30-approved (which implies Hormone-Free). Both have no additives and are free of major allergens. And, yes, Naturelo has third-party testing over Primal Kitchen's in-house one. But still, Primal Kitchen is also cheaper.
Thus, personally, I would favor Primal Kitchen due to its increased sourcing quality and more bang for the buck.
Another something that we could compare it to is Vital Proteins Collagen Peptides (review). This supplement typically costs $22.95 for a container of just 14 servings where each is 20 grams. To do the math, that's 82.0 cents for every 10 grams of Bovine Collagen. So, it's a bit more than 10% more expensive.
They both have third-party testing. both have no additives. But Vital Proteins is also Grass-Fed, Pasture-Raised, and Hormone-Free. Furthermore, it adds a couple of extra substances to the table.
And so, while Vital Proteins' quality has been speculated to have dropped after it was acquired by Nestle, I would still likely go for that brand between the two. Again, because of the sourcing quality more than anything else [R, R, R, R, R, R].
Pros & Cons | There Is Some Good But It Used To Be So Much Better
Pros
Cons
✓ The Collagen of this review is Non-GMO, Gluten-Free, Dairy-Free, Flavoring-Free, Color-Free, and even genuinely Preservative-Free.

✘

The product likely no longer uses Grass-Fed and Pasture-Raised Collagen. Hence, benefits won't likely be nearly as profound as they could.
✓ The total amount of the protein per serving is good.

✘

It doesn't claim to be Hormone-Free either.
✓ This Naturelo Collagen supplement is third-party tested for purity, potency, and safety.
✓ There are no additives.
Overall | I Used To Be Thrilled With This But Not Anymore
Generally speaking, I think that Naturelo is a great brand to trust in with our supplements. But the Naturelo Collagen Peptides powder does feel like an exception to that rule. I don't like how they have changed it from this unique, really quality thing to just plain average.
I mean, yes, we can still find positives with the product like the fact that there are no additives. It has good success rates. It's Non-GMO, Dairy-Free, and Gluten-Free. And it's third-party tested.
But I believe that the new negatives that it didn't use to have before will really repel people. I mean, it certainly would repel me.
What I'm trying to say is that not offering Grass-Fed, Pasture-Raised, Hormone-Free Collagen is a huge, huge flaw. I really don't care that they have managed to bring down its price by almost 30%. It's not a trade-off worth taking.
Hence, (out of avoid it, consider it, shortlist it, buy it) I would say that it's fine to consider it but that's it. There are just so many better options out there. There is genuinely no reason to go for Collagen-sourcing quality so compromised. To that end, here's my favorite one (full review with a summary).
Above all, I hope this Naturelo Collagen review helped you find the information you were looking for. If you have any thoughts or questions, I'm all here for you. And do feel free to leave your own personal reviews on the product as well.