|  Marketing  |  Ingredients  |  Side Effects  |  Reviews  |  Pricing  |  Overall  |
According to the Naturelo Collagen reviews posted by customers, this product has been an absolute blessing to so many.
Very many people are pleased with how this has improved their skin health. Others are delighted with the effects it has on joint pain and keeping arthritis at bay. Whereas others more note that this has improved their hair and nail strength.
So, in this Naturelo Collagen review, we will research this Peptides powder product to learn everything there is worth knowing about it.
Hence, the idea is to be no extension of the manufacturer's marketing or other similar nonsense. This is all going to be about what I feel is the truth, the whole truth, and nothing but the truth. And we'll do that in assessing for marketing, ingredients, side effects (additives), customer feedback, and pricing. We'll do it the truth-seeking way.
Marketing | Product Page Is Well-Structured & Naturelo Appears Good
According to the manufacturer, the Naturelo Collagen Peptides powder is "made with natural, non-GMO ingredients." Per their words, it is a supplement that "supports healthy skin, hair & joints" and "includes premium ingredients." So, it looks good [R].
As for the product page, I love the structure of it. It reminds me of those for supplements like the Alaya Multi Collagen (review) and the Hey Nutrition Collagen (review). It's really clean.
But whilst being clean, it does add quite a bit of marketing as well to convince people in deciding in favor of it.
One such tactic is the supposedly discounted price. Another one is the 30-day money-back guarantee. At the time of writing this, it also offers free shipping. There's also an option to subscribe and get 10% off. Plus, there's also a section with really good Naturelo Collagen reviews shared by customers.
As for the benefits, it promises to provide anti-aging benefits. Meaning, it's said to improve skin health by repairing and making it firmer and helping to battle cellulite. It also says to support mobility and flexibility by fostering the health of cartilage, muscles, tendons, and ligaments. And then, it also adds to hair and bone health.
Interestingly enough, Naturelo doesn't claim benefits to nail health.
As for free-of claims, it's said to be Non-GMO, Gluten-Free, Sugar-Free, Soy-Free, and Preservative-Free. On top of that, it's also Artificial-Color-Free, Artificial-Flavor-Free, and free of most allergens.
All in all, it sounds great. But is it great truly and worth the money it costs?
Ingredients | To Review Ingredients, Digestive Enzymes Add Uniqueness
There are a couple of different ways when it comes to Collagen supplements. First, there's the option to choose Bovine Collagen Peptides like in the Doctor's Best Collagen (review). Second, there's the option to source it from Fish Collagen like in the Vital Protein Marine Collagen (review). And we can also have it by means of Multi Collagen like in the Yoli Collagen (review). Of these, Naturelo chooses the very first one.
So, per serving (one scoop), the supplement of this review offers 7.5 grams of Hydrolyzed Collagen Peptides, 50 milligrams of Digestive Enzyme Blend (Amylase, Cellulase, Lipase, Protease), and 50 milligrams of Organix Spirulina Powder. Here's to elaborate on that.
The Hydrolyzed Collagen Peptides that Naturelo offers are sourced from Grass-Fed and Pasture-Raised cows. Which is almost the best quality possible (what would be absolutely ideal is for it to also be Hormone-Free). Which is a good attempt at the full range of benefits [R, R, R, R, R, R, R, R, R].
As for the total amount, 7.5 grams I wouldn't consider the ideal way. At least 10 grams is what I would prefer. But I believe this is nothing unfixable if we choose to since powders offer incredible flexibility with the serving sizes. Thus, we can adjust it as we see fit [R, R, R, R, R, R, R, R, R].
Thirdly, it's important what kind of manufacturing goes into making the Collagen. To that end, given that the Naturelo Collagen Peptides is third-party tested, which is the highest standard for quality, I believe that it should be great and pure.
As for that Digestive Enzyme Blend, it offers four different enzymes. These will help to digest starches (Amylase), plant fiber (Cellulase), fats (Lipase), and proteins (Protease) better, as well as they can offer a variety of other gains as well [R, R, R, R, R, R, R, R].
Lastly, as far as that Organix Spirulina Powder goes, it's a nice addition. But it won't really offer profound benefits since there's just way too few of it. Other than that, it can be a great source of antioxidants, detoxification, better immunity, cholesterol and blood sugar reduction, helping fight off cancer and having other desirable gains [R, R, R, R, R, R, R].
Above all, I like that they provide the typical Amino Acid Profile. It's just transparency. Which is always a good thing.
Side Effects | There Shouldn't Be Any Dangers Associated With It
Side effects are typically the product of additives. And depending on the particular product, additives can go in all different directions. They can be both harmful, harmless, and even slightly beneficial.
For example, something like the Bulletproof Vanilla Collagen Protein (review) uses an additive known as Maltodextrin. While it can also hide other more harmful substances under its name, it can cause diarrhea, breathing difficulties, headaches, weakened immune system, and more [R, R, R, R, R, R, R].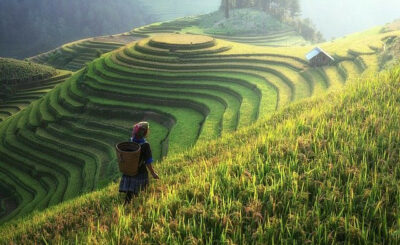 Whereas something like the Reserveage Collagen Booster (review) uses none of such things. For the creation of its capsules, it chooses Vegetable Cellulose, Rice Bran, and Silica none of which are believed to be harmful [R, R, R, R, R, R, R, R, R].
So, what about the Naturelo Collagen? Is it truly Preservative-Free? Or is that just a marketing thing?
Well, Preservative-Free is a tricky term since most people think that a supplement is Additive-Free when they spot that writing. But with the supplement of this review, that would still be accurate.
Namely, the supplement doesn't contain any additives whatsoever. Meaning, because it is a powder and because it is without a flavor, it doesn't need to have additives to make the supplement happen.
Which is always a good thing. It means that the Naturelo product contains only pure Collagen, some Digestive Enzymes, and some Spirulina, and nothing more.
Which, personally, I believe is the best way how to go about it.
Reviews | Customers Love This Collagen Supplement
So, we have discussed all of the ingredients that the supplement of this review has. What we also need to discuss is customer experiences with it. Because while these typically don't make a good basis for assessing the supplement alone, they do give a more thorough understanding and dynamic view of the supplement overall.
As previously noted, the supplement also has an on-page customer review section. But this one is overwhelmingly positive. Hence, as it is typically, it might have been tampered with as it likely was the case for Skinny Fit Super Youth (review), too. Which is often done because it ensures more sales.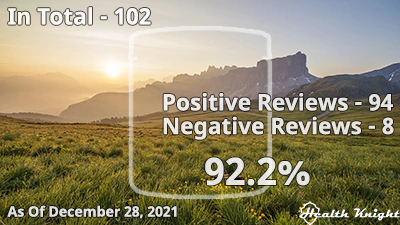 Which is fine and all. They have to sell. But the feedback is useless if we're after the truth. Thus, I looked at what I can find by all third-party sellers and retailers.
In total, I managed to come across 102 Naturelo Collagen reviews. Of these, 94 were positive (three-star, four-star, five-star) and 8 were negative (one-star, two-star). Hence, it's a global success rate of 92.2%.
Which is really good. Plus, people are typically more likely to report negative experiences than they are when it comes to positive ones.
And so, many absolutely praise the supplement. But what about those that haven't really found luck with it.
Well, most of them simply found that it didn't work. For others, it caused an allergic reaction. Whereas one implied that Amazon might not have the legitimate product similarly to what I have observed likely be the case with the Olly Undeniable Beauty (review) and many others, too.
All in all, I think the Collagen of Naturelo has it pretty good. Customers are definitely happy for the most part.
Pricing | Many Think Pricing Is Reasonable But Is It Truly?
When I looked through the five-star Naturelo Collagen customer reviews, I found that there were a couple of people that were convinced that this is reasonably priced. Would that suggest that it actually is? Let's do some math.
So, Naturelo typically costs $23.36 for a container of 30 servings. Meaning, per serving it costs about $0.78. Whereas to make it more easily comparable with other Bovine Collagen supplements, it costs $1.03 for every 10 grams of said protein. How does that compare?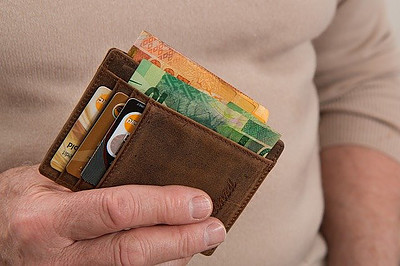 If we compare it to something like the Primal Kitchen Collagen Peptides (review), I think it's debatable. I mean, the Primal Kitchen option typically costs $35.95. That's for a container of 50 servings of 11 grams each. Meaning, that's 57.2 cents for every 10 grams of Bovine Collagen.
Now, both are Grass-Fed and Pasture-Raised. Both have no additives and good success rates. But the difference in price is more than 40% when Primal Kitchen doesn't have anything else, yet Naturelo adds Digestive Enzymes and Spirulina. Plus, Naturelo is third-party tested but Primal Kitchen is not.
Thus, personally, I would favor Naturelo due to its increased quality. But I could make an argument for its rival as well.
Another something that we could compare it to is Vital Proteins Collagen Peptides (review). This supplement typically costs $21.25 for a container of just 14 servings where each is 20 grams. To do the math, that's 75.9 cents for every 10 grams of Bovine Collagen. So, it's about 25% less expensive.
They both have third-party testing. Both offer high-quality Collagen (Vital Proteins has also Hormone-Free). Both have no additives. Yet Vital Proteins quality has been speculated to have dropped after it was acquired by Nestle. Furthermore, it doesn't add anything else to the table [R, R, R, R, R, R].
Or to paraphrase that, between the two, I would probably prefer the supplement of this review. Again, because of quality more than anything else. And given all else that it adds, it does still feel reasonable.
Overall | I Would Buy This Unflavored Supplement
I think that Naturelo is a great brand to trust in with our supplements. And the Naturelo Collagen Peptides powder does not feel like an exception to that rule. If anything it is helping to enforce it, if that makes sense.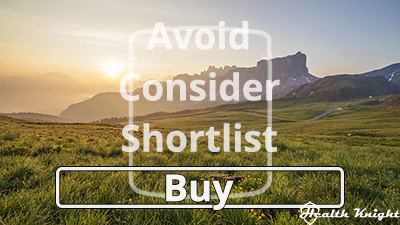 So, for positives, we have the Collagen sourcing aspect for the most part. It has no additives. It has good success rates. It's Non-GMO and Gluten-Free. And it's third-party tested. And it brings to the table also some Digestive Enzymes and some Spirulina.
For negatives, it's the fact that it's not promised to be Hormone-Free. Then, another one would be the decently higher price and maybe the serving size (which is 7.5 grams instead of 10 grams).
Still, I think that overall, the supplement is worth it. And hence, (out of avoid it, consider it, shortlist it, buy it) I would say that it's fine to just buy it. I mean, it's unique. It's reasonable. It's third-party tested. It's good stuff.
That said, if you are also interested in other great Collagen supplements, here's my favorite one (full review with a summary). It's something that I would personally prefer of Naturelo.
Above all, I hope this Naturelo Collagen review helped you find the information you were looking for. If you have any thoughts or questions, I'm all here for you. And do feel free to leave your own personal reviews on the product as well.