|  Marketing  |  Ingredients  |  Side Effects  |  Reviews  |  Pricing  |  Overall  |
According to the Isagenix Collagen Elixir reviews posted by customers, everything is the perfection about it. Many people love the taste. Many are excited by the smoother and more hydrated skin, stronger and longer nails, thicker and softer hair. Others swear that this makes them look younger. And others more note that this is an absolute game-changer.
So, in this supplement review, we'll do some properly thorough research based-analysis on whether or not this is actually a great investment.
Hence, the idea is to be no extension of the manufacturer's marketing or other similar nonsense. This is all going to be about what I feel is the truth, the whole truth, and nothing but the truth. And we'll do that in assessing marketing, ingredients, side effects (additives), customer feedback, and pricing. We'll do it the truth-seeking way.
Marketing | Isagenix Really Pushes The Idea Of Beauty Inside Out
According to the manufacturer, the Isagenix Collagen Elixir is a supplement that "indulges your skin with both beauty and nourishment from the inside out." Per their words, to make that happen, it's "infused with an innovative blend of marine collagen peptides and powerful botanicals." So, it sounds kind of cool [R].
The product page is brief enough. It's kind of the ideal balance of just the right information and too much of it.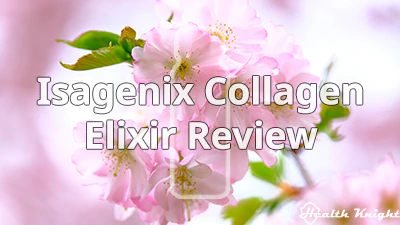 To that end, it's kind of like the Zint Marine Collagen (review) and the Live Conscious Collagen Peptides (review) I suppose.
So, as for the benefits that they promise, the notion of glowing radiantly and living beautifully is kind of their tagline. So, they're going with skin health, hair health, and nail health. Additionally, it's about improved natural Collagen production.
And so, promoting that youthful appearance is everything with this one. Which leads me to marketing.
Obviously, we get a section for Isagenix Collagen Elixir reviews. As it typically is, all of them are extremely positive. We also get a 15% discount if we're their preferred customer. And there are also testimonials and some before-after pictures to help people decide in favor of it. And it seems that buying more right off the bat also gets some discounts.
As for free-of stuff, it's said to be Dairy-Free, Gluten-Free, Soy-Free, and Non-GMO. It comes with a wildberry flavor, and it's Sugar-Free. They also use 100% recyclable bottles.
But is it actually worth the investment?
Ingredients | I'm Not Sure About Collagen Amounts & Added Nutrients
There are plenty of different Collagens out there. But the supplement of this review does remind me heavily of the products like the Pure Gold Collagen (review) and LAC Taut Collagen (review). Which is likely purely due to their format. A liquid Collagen supplement in a tiny bottle per serving.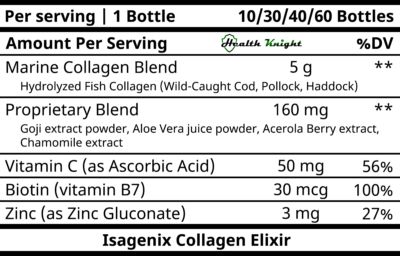 So, per serving (one bottle), the Isagenix Collagen Elixir offers 5 grams of Marine Collagen Blend, 160 milligrams of Proprietary Blend which consists of Goji extract powder, Aloe Vera juice powder, Acerola Berry extract, and Chamomile extract.
On top of that, we also get 50 milligrams of vitamin C, 30 micrograms of Biotin (vitamin B7), and 3 milligrams of Zinc.
Now, here's what it all means.
First, for Collagen contents, 5 grams may sound a lot. I mean, it's 5,000 milligrams after all. But it actually isn't that much at all. In fact, I would much rather prefer it to be at least 10 grams. That's what has been shown to be most helpful [R, R, R, R, R, R, R, R, R].
So, the amounts are lacking a bit I would say. But the sourcing seems to be decent given that this is sourced from Wild-Caught, Sustainably-Sourced Fish of the Scandinavian seas. And they have even got a certification from Marine Stewardship Council for doing it sustainably. And that's awesome [R, R, R, R, R, R].
As for testing, I didn't actually expect this with Isagenix. But they actually third-party test their products. And that's a must for Marine supplements. Furthermore, the facility they make their Collagen Elixir in is carbon neutral. Hence, their doing it in a truly sustainable and quality way [R].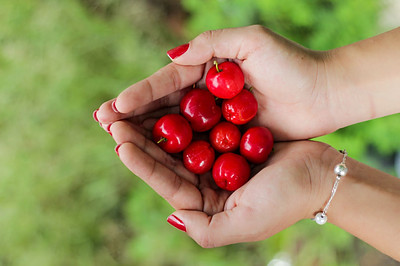 As for that Proprietary Blend, we've got Goji, Aloe Vera, and Acerola Berry which all are very powerful antioxidants. Whereas Chamomile is best known for its medical properties. All in all, these definitely do have some capacity to aid skin health and promote anti-aging [
R
,
R
,
R
,
R
].
Not sure if the 160 milligrams is the amount to do it though.
As for those vitamins and minerals, I wouldn't expect anything of these. I mean, they will contribute to natural Collagen production. But I would much rather just have more Collagen. To that end, the vitamins and minerals in the Isagenix Collagen Elixir, are just useless.
They might as well just not have been there. It wouldn't make any difference, really.
Side Effects | Additives Are Great Unlike What We See With Its Rivals
Side effects are typically the product of additives. And powder Collagens typically never have problems with them. I mean, something like the Bulletproof Collagen Protein (review) is an absolute exception to that.
But liquid Collagens are an entirely different story. I mean, those to the very least struggle due to ingredients like the Potassium Sorbate. It's an ingredient that can cause DNA damage and thus, lead to cancer and other problems. Like in the Vim & Vigor Collagenate (review). Artificial Sweeteners in them is another common problem [R, R, R, R, R, R, R, R, R].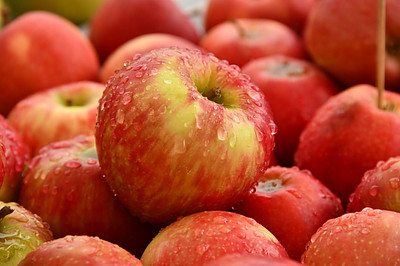 And while I expected the Isagenix Collagen Elixir to have that same problem, it turns out that it doesn't.
It uses Water, Apple juice concentrate, Acacia Gum, Citric Acid, Natural Flavors, Sunflower Lecithin, and Stevia (Stevia rebaudiana) leaf extract. Here's what all of them are in essence.
Water is water. It's kind of expected for a huge chunk of the liquid Collagen to be Water. And as that substance, it isn't harmful. It's very necessary for life. And, in fact, it can grant extra benefits when our bodies get an adequate amount.
Apple juice concentrate is another thing that can only be beneficial and won't cause harms. In terms of gains, it can help heart health, weight control, liver health, skin health, as well as help fight off diabetes and constipation among other things [R, R, R, R, R].
Then, we have Acacia Gum or Tahl Gum is something that works great as a Prebiotic (dietary fiber) for digestive health. In addition to that, it can also positively impact pain relief, weight loss, liver health, oral health, wound healing, as well aid with diabetes and cholesterol levels among other things [R, R, R, R, R, R].
Citric Acid can become tricky despite being a substance also found in our bodies and nature (like citrus fruits). But it's Non-GMO here and we get the product in separate Non-Aluminum bottles. The only danger due to this could be if we already had tons of it, like due to too many processed foods in our diet [R, R, R, R, R, R, R, R, R, R, R, R].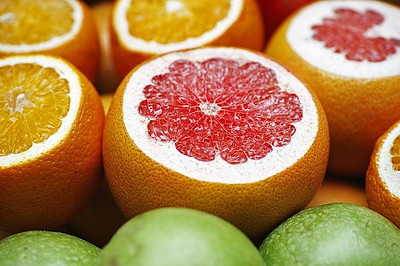 Natural Flavors can be a tricky thing and are not necessarily healthy. But if the manufacturing practices are great, no real concerns should exist. And with the Isagenix Collagen Elixir and their third-party testing, it should be more than fine. I mean, it could also prove to be slightly beneficial [
R
, 
R
, 
R
, 
R
, 
R
].
Sunflower Lecithin is another very helpful thing. It can aid heart health, support digestion, help fight dementia, foster skin health, reduce cholesterol levels, promote liver health, balance blood pressure levels and hormones, boost the immune system, and do other helpful things. On top of that, Sunflower is kind of the best way of Lecithin [R, R, R, R].
Lastly, we've got Stevia which is a natural and healthy sweetener. I mean, unlike its artificial counterparts, this one can provide anti-cancer benefits, help battle high blood sugar levels and cholesterol levels, improve gut health, aid in facing Lyme disease, foster weight loss, and more [R, R, R, R, R].
So, the supplement of this review is definitely a very decent set of additives.
Reviews | Isagenix Collagen Elixir Customer Feedback Is Hard To Come By
Customer reviews are one of the two practical things that I like to look at about every supplement. I mean, the way I see it, they make available to us a broader perspective on the thing if that makes sense. But they certainly aren't everything as there are plenty of terrible supplements still getting success rates of 95% or more.
So, what's the story with Isagenix Collagen Elixir?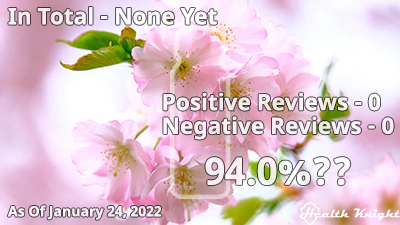 Well, let's just say that it's tricky.
I mean, yes, we've got 37 Isagenix Collagen Elixir reviews posted by customers on the manufacturer's page. And that's great. But these typically are not the most reliable as far as truth-seeking goes.
Supplements like the Bubs Naturals Collagen Protein (review) and Nature's Truth Ultra Collagen (review) do illustrate that perfectly.
So, I did some digging to see if there is anything that can be found by third-party sellers and retailers. And I couldn't find anything.
It seems to me that the only reviews for this one are those that are done by independent reviewers like myself. Other than that, it's a genuine void. No one sells it other than the manufacturer online. Not even Amazon or eBay.
But if I had to estimate what the global success percentage might be like given the ingredients that it has, I would say that the Isagenix Collagen Elixir is likely sitting at about 94.0% or 95.0% success rate. It just feels really good. I mean, it's hard to fault it so far.
Pricing | Liquids Are Typically More Expensive But This Feels Excessive
Now, here's the other practical aspect we have to assess. Because this makes or breaks some of the supplements. I mean, I've seen many being decent up until this point but then, really destroying their chances at being viable with this. Namely, we have to discuss pricing and whether or not it's reasonable.
So, for a box of 30 bottles, the price typically is $132 (preferred customers) or $150 (for anyone else). Since it seems that the only thing we have to do to enjoy the preferred customer price is to sign up with them, that's the price we're going to use for assessing it.
Namely, it's $132 for a month's worth. That's $4.40 for a bottle of 5 grams of Marine Collagen. Meaning, that's $8.80 for every 10 grams of Marine Collagen.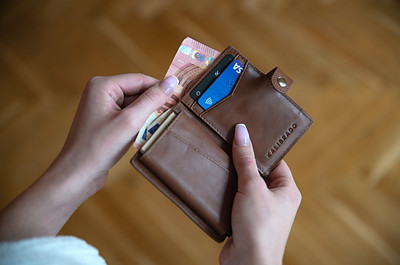 Now, how does that compare?
I think that there's no way around it. The price is a high one. There's just no other way to put it. Here are a few examples to illustrate.
One of my favorite Collagen supplements is the Truvani Marine Collagen (review). This one typically comes for $38.24. For the price, we get a container of 15 servings where each serving is 12 grams. Hence, to do the math, that's $2.12 for every 10 grams of Marine Collagen.
That's about 25% of the price of Isagenix Collagen Elixir.
Now, Truvani and Isagenix both are third-party tested, and both have high-quality ingredients. Truvani doesn't use additives but Isagenix has only helpful ones. Truvani adds Type II Marine Collagen; Isagenix adds a Proprietary Blend with some vitamins and minerals.
I mean, granted, Truvani is a powder supplement and liquid Collagen supplements do tend to be the more expensive ones. Still, we can make any powder a liquid with a beverage of our liking. Thus, I would personally say that Truvani feels like the better deal. I mean, the difference in price is just too insurmountable.
Another example would be the Landish Marine Collagen (review). This one typically costs $35.99 for a container. To do the math, that's $1.41 for every 10 grams of Marine Collagen. Hence, that's about 15% of what Isagenix Collagen costs.
Landish is third-party tested, Wild-Caught, Deep-Sea, and Non-GMO. It also doesn't have any additives. And, yes, yes, that pricing is an insane difference.
Overall | The Price Does A Bit Murder This Supplement
Isagenix is an MLM company. And many people out there just don't agree with the MLM philosophy. And while I can't judge enough whether or not their business model is sustainable and well thought out; good or bad, here's what I can say. They definitely do know how to make their Collagen Elixir.
I mean, personally, I wouldn't mind trying it. And that actually says a lot since I'm very mindful about my supplements.
So, for positives, it has great ingredients. I love the Collagen sourcing. I love the third-party testing that they do. I like the additives that they use. And we got to love the fact that it's carbon-neutral, Non-GMO, and 100% recyclable bottles.
But for negatives, we definitely have price. It's very, very high. Still, it doesn't look as bad if we put it against other Liquid Collagens, specifically. And then, the Collagen amounts per bottle could be better. But it's possible to simply use two as well. It is somewhat flexible like that as it will get us to those 10 grams.
Hence, (out of avoid it, consider it, shortlist it, buy it) I believe that the Isagenix Collagen Elixir we should shortlist. Yes, it's expensive but it's also the only decent Liquid Collagen I've seen so far. And it would be an understatement to say that I've looked at a lot of products.
On that note, I guess we could even say that this is buyable if you're after Liquid Collagen specifically and you want nothing else. That said, if you are still open-minded to what else is out there, I would propose looking into the Landish Marine Collagen (full review). Or you can check out my go-to Collagen as well (full review with a summary).
Above all, I hope this review helped you find the information you were looking for. If you have any thoughts or questions, I'm just a comment away. And do feel free to leave your own personal reviews on the product as well.