|  Marketing  |  Ingredients  |  Side Effects  |  Reviews  |  Pricing  |  Pros & Cons  |  Overall  |
According to the Zint Marine Collagen reviews posted by customers, the quality of this product is really good. Many people are thrilled with the kind of effect it has on hair, skin, and nail health. Others praise it for the gains they are experiencing as far as their joints and pain relief goes. Others more point out that there is no taste or smell to it. Others note that this is their favorite Marine protein product.
So, in this Zint Marine Collagen review, we'll dig deep and we'll uncover everything there is to know about the supplement and what it can do for us.
Hence, the idea is to be no extension of the manufacturer's marketing or other similar nonsense. This is all going to be about what I feel is the truth, the whole truth, and nothing but the truth. And we'll do that in assessing for marketing, ingredients, side effects (additives), customer feedback, and pricing. We'll do it the truth-seeking way.
Marketing | Joint, Hair, Nail Health & More Is What The Product Claims
According to the manufacturer, the Zint Marine Collagen Powder is their "ocean-friendly alternative to their standard collagen powder." Per their words, "not only is it sourced from sustainable fish scale, it also comes with the benefit of superior bioavailability for better results in enhancing your natural beauty." So, it sounds good [R].
As for the product page, it's, essentially, as short as they typically come. Which reminds me of those for supplements like the Nutri Within Marine Collagen (review).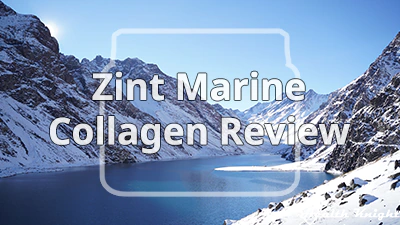 Furthermore, it doesn't really use any marketing tactics to convince people to buy. I mean, they do have a money-back guarantee and a section for the Zint Marine Collagen reviews (which at the time of writing this is empty). But that's it.
There are no discounts if we choose to buy more than one right off the bat. There is also no free shipping. It, for sure, doesn't do marketing as extensively as we've seen it with supplements like the Vital Proteins Marine Collagen (review).
As for the benefits, it promises stronger nails, luminous hair, and glowy skin. Additionally, they also claim to improve joint health, help build muscle, increase energy, and aid healthy weight.
Lastly, as for the free-of claims, it's Gluten-Free certified, Keto Certified, and Paleo Certified. On top of that, it is also said to be Non-GMO, Dairy-Free, Nut-Free, Soy-Free, as well as free of any other allergens.
So, all in all, I think that this Marine Collagen attempt by Zint sounds pretty good. But is it actually worth the investment?
Ingredients | To Review Ingredients, The Zint Marine Collagen Is Okay
Collagens can be done in a bunch of different ways. We can have it be just 100% about the protein like in the Genuine Health Marine Collagen (review). Another option is to add a couple of extra substances like in the Alaya Multi Collagen (review). And another one is to do it almost multivitamin-like like in the Reverse Life Collagen (review). The Zint Marine Collagen chooses the very first option.

So, per serving (one scoop), the supplement of this review offers 10 grams of Hydrolyzed Collagen from fish scales. And that's all there is to it. So, what does it mean?
As a source of Collagen, fish scales are fine. The best thing about them is that they make it very manageable to do it sustainably. Which is never a bad thing. And they too can ensure all the benefits [R, R, R, R, R].
What I'm not so fond of is that they do not claim to make sure that these scales are of Wild-Caught fish. Because the Farm-Raised ones are inherently just not as healthy or beneficial. Hence, it's likely that anything of their scales isn't also.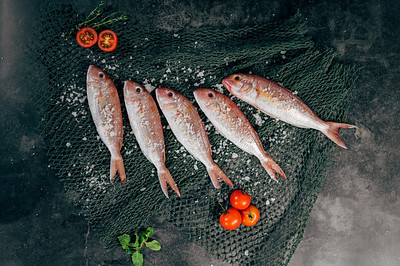 Still, I guess the benefits are likely to be there since 10 grams is a solid amount. It's kind of the amount that is the minimum for the full range effect, the way I see it. Hence, I'm pretty sure that it can help with all of what they promise [R, R, R, R, R, R, R, R, R].
Another thing important about Marine Collagen is the quality of manufacturing. Meaning, we have to be sure that all of the harmful levels of toxins and pollution has been removed. On that note, while the Zint Marine Collagen doesn't do third-party testing, it seems that they care about purity and they do in-house testing rigorously [R, R].
I mean, it's not as reliable and I wouldn't prefer it when it comes to fish products but still. That's pretty decent.
Side Effects | Additives Are As Fine As They Are Ever Going To Be
Side effects are typically the product of additives. And additives do get overlooked so incredibly often. But the real honest truth is that it doesn't matter that there isn't that much of them in a single capsule, tablet, or whatever else. They still have the potential to cause huge damage, especially if used long-term.
For example, something like the Vim & Vigor Collagenate (review) uses Potassium Sorbate. And this is a substance, as shown various studies, that can cause proper damage to our DNA. Which in turn can lead to a wide variety of chronic conditions, most predominantly cancer [R, R, R, R, R, R, R, R, R].
When we compare that to what supplements like the Natural Elements Multi Collagen (review) use, it's decently clear that the same can be achieved also without harmful substances. The Natural Elements uses Hypromellose and Rice Flour. And none of these have a real potential to cause damage [R, R, R, R, R, R, R, R, R, R].
So, what's up with the Zint Marine Collagen? Does the supplement of this review use any potential problematic additives?
It's actually the 1% versus the other 99% that have to have these other ingredients. I mean, it's unflavored and it's a Collagen powder. These can be done without any extras, and so, many supplements take advantage of that. And this Zint Collagen is one of those supplements.
Thus, to kind of sum up this section, we really only have the beneficial contents in it. It's 100% Collagen. And so, the risks for any side effects are absolutely negligible other than for some select few people the Collagen itself being the culprit. Which is rare but can happen. It's something that will most typically cause some stomach distress [R, R, R, R].
Reviews | Customer Reviews Of This Collagen Do Approve It Being Helpful
There are many Collagen supplements out there that get great customer feedback on their respective product pages but then flop it when it comes to those available on the third-party sites. Just some examples of such supplements include the Naturelo Collagen (review) and Andrew Lessman Marine Collagen (review).
But that's very typical if we dig for the reasons of that. Because manufacturers are interested to sell. And great customer feedback is one of the ways to help others decide in favor of it.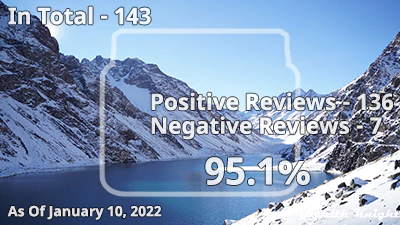 On that note, as far as the Zint Marine Collagen reviews go, we already touched upon the fact that there are none at the moment. Hence, we're kind of inherently left with what the third-party sites have to add in this regard.
So, I did some searching and I managed to find a total of 143 ratings with comments. Of these, 136 were positive (three-star, four-star, five-star) and 7 were negative (one-star, two-star). Thus, we're left at a global success rate of 95.1%. Which is a high one, for sure.
On that note, I guess that it is fair to say that the feedback has been amazing. Still, what did the negative Zint Marine Collagen reviews have to say about the supplement?
Well, some people encountered constipation. Others complained about both or either the taste or smell. Others for caught off-guard by the fact that their Collagen was in brown color, instead of white as it should be. And others more just didn't experience any benefits.
So, yes, there are definitely people that praise the supplement. However, not everyone has had that great of an experience. But still, that's basically less than one person in 20. Which is very good.
Pricing | Yes, It's Perceived To Be Expensive But It's Not Really The Truth
For the purposes of this Zint Marine Collagen review, we have to also look at the pricing aspects. And that's especially important since I encountered at least a couple of five-star customer pieces of feedback that do insist on the fact that this is an expensive supplement. But is that objectively true as well? Let's do some math.
So, per container (22 servings), the supplement of this review typically costs $29.99. Since the product offers 10 grams per serving, it can be estimated that it costs typically about $1.36 for every 10 grams of Marine Collagen.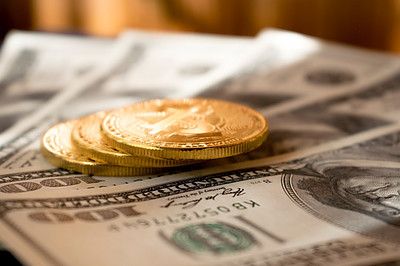 So, here's the real question. How does the Zint Nutrition Marine Collagen compare to other similar supplements out there?
I got to say that this is actually a decent price. I mean, $1.36 is not a lot for a good quality Marine Collagen. Here are a few examples to illustrate.
We have something like the Landish Marine Collagen (review). This one costs typically $35.99 for a container. We get 30 servings of 8.5 grams of Marine Collagen for that. Hence, to do the math, that's $1.41 for every 10 grams of Marine Collagen. So, it's, essentially, the exact same price.
But I would prefer Landish, personally. This is because while the supplement of this review doesn't do third-party testing for purity, the Landish does opt for that. Plus, Zint's rival also sources its Collagen from Wild-Caught fish which is the better way. Other than that, both have no additives and are Sustainably-Sourced.
Then, another supplement to compare it to would be the Truvani Marine Collagen (review). Truvani is the considerably more expensive option as it costs $2.12 for every 10 grams of Collagen. But it's also a top-quality one. Furthermore, it's rather unique.
So, it has got great additives and success rates. It is also third-party tested. But what really sets it apart from almost every other Marine Collagen on the market is the fact that it also adds Type II Collagen which is rare with Marine sourcing.
So, all in all, the Zint Marine Collagen is, for sure, not the most expensive option on the market. But given that it likely doesn't source its Collagen from Wild-Caught fish, I wouldn't call it affordable either. I mean, I do see it as reasonable. But, yes, I would prefer the other two options mentioned in the article.
Pros & Cons | Generally Speaking, Zint Has Done Decently By This Collagen
Pros
Cons
✓ Collagen in the Zint Marine Collagen is Non-GMO and Sustainably-Sourced.

✘

The Collagen likely comes from Farm-Raised fish which won't have nearly as many benefits.
✓ Zint does in-house testing on purity and potency.

✘

Zint doesn't third-party test its end products.
✓ The product has no additives.
✓ Being a powder means that the daily serving can be adjusted as needed.
✓ All things considered, the pricing is okay.
Overall | I Think That It Is Fine To Shortlist The Supplement
I think that as of currently, Zint Marine Collagen is kind of an underground brand. Not many people know about it. And it has some millions of miles to go to get to a kind of mainstream Collagen supplement status. But it's decent overall.
I mean, sure, for negatives, we have rather major two things. First, it's likely that they source their supplement from Farm-Raised fish which is the lesser quality option. The other thing is that they don't do third-party testing.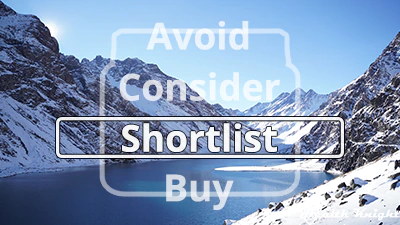 As for positives, we have the fact that they do in-house testing and its Non-GMO. It's also good that the Collagen is sourced sustainably and that it contains decent amounts of the protein per serving. Another thing that I like about the Zint Marine Collagen is that it's got good success rates and no additives. Plus, I wouldn't call it expensive.
Hence, (out of avoid it, consider it, shortlist it, buy it) I would shortlist the supplement.
But if you are someone who's after the best of the best, I would recommend looking into this Collagen (full review with a summary). Whereas if you're after a Marine Collagen specifically, I would recommend looking into the Genuine Health Marine Collagen (review).
Above all, I hope this Zint Marine Collagen review helped you find the information you were looking for. If you have any thoughts or questions, I'm all here for you. And do feel free to leave your own personal reviews on the product as well.