|  Overview  |  Nutrient Forms  |  Nutrient Amounts  |  Beneficial Substances  |  Additives  |  Conclusions  |
In this Garden Of Life Vitamin Code Raw D3 Review, we will take a close in-depth look at all that there is to know about the supplement.
In the process, we will examine the claims made for it, the vitamin D form present in it, the amounts associated with it, other substances a part of it, as well as the additives residing in it. All to make as accurate of an assessment about the supplement as possible.
The goal here is to create a review so thorough that there would not be a need for you to ever look at another supplement review for this specific supplement. Therefore, if there is a section or aspect I haven't covered but you're interested in, let me know. And I'll add that to the review.
---
Garden Of Life Vitamin Code RAW D3 Review – Overview
---
Garden Of Life Vitamin Code Raw D3 is a whole food supplement geared towards ensuring adequate amounts of vitamin D while also offering some beneficial substances along with it.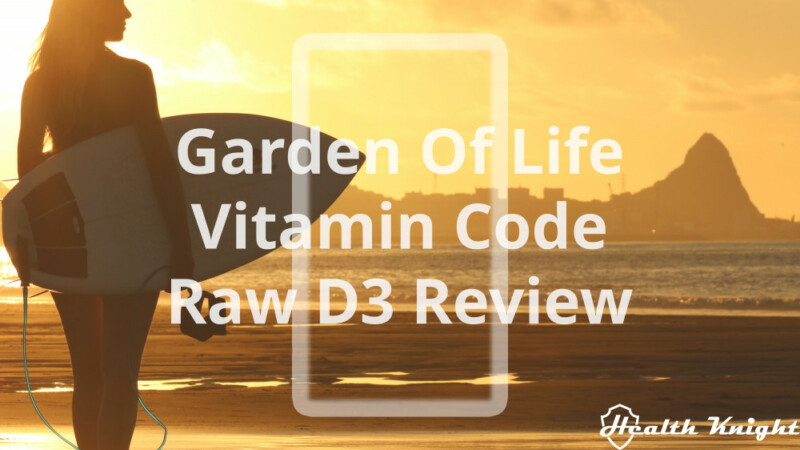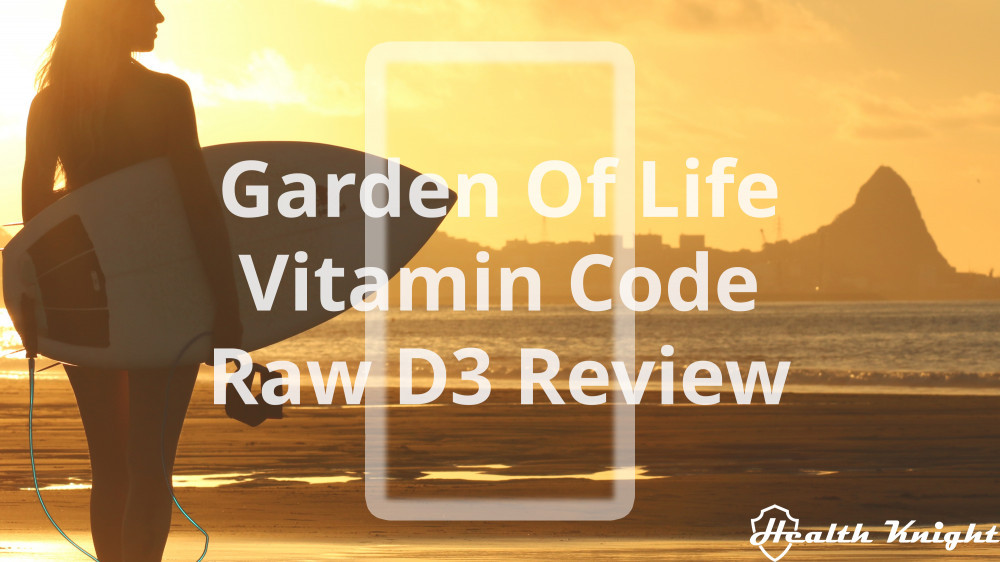 While it may seem that the description page (sale's page) of the supplement contains a lot of text, its whole essence can be summarized in the two following paragraphs.
In the making of the supplement is used the Garden of Life's Raw technology, which ensures that any nutrients within it are delivered together with their natural cofactors, which is accompanied by live probiotics and enzymes [R].
The supplement also contains a whole food lipid base of cracked wall chlorella to promote absorption. Additionally, the supplement also provides a blend of 23 different fruits and vegetables [R].
Then there's also listed the benefits of Vitamin Code RAW D3 – bone and joint health, breast and prostate health, immune system health, as well as healthy digestion [R].
Other than that, the supplement also has seals of Non-GMO, Vegetarian, Gluten-free, Dairy-free, and Kosher [R].
Seems great, let's dive deeper.
---
Vitamin D Form – D3 As The Best One
---
Garden Of Life Vitamin Code Raw D3, as its name suggests, is a supplement containing the vitamin D3.
This vitamin form is much more beneficial than it's synthetic counterpart vitamin D2, which still today despite the many studies of its inferiority is used in various supplements [R, R, R, R, R].
The vitamin D3 is also that same vitamin form, which our skin produces when exposed to direct sunlight. Thus, in essence, it is like catching up on some time in the sun [R, R, R].
Needless, to say that vitamin D2 is the much cheaper option to produce, which could be the biggest reason why it's still used in supplementation [R, R, R].
But at the end of the day, that reduction of costs is by no means beneficial to your health and well-being. Thus, if you ever see a supplement containing D2, chances are that it's a supplement not worth your time (or money).
---
Amount-Wise There Are Three Options Available
---
Much like the singular vitamin D supplement of NOW Foods, Sports Research, and NatureWise, also this supplement offers you the option of choosing the vitamin amounts that best suit your needs.
The three classical variations that are most common on the market are also available here – 1000 IU (25 mcg), 2000 IU (50 mcg), and 5000 IU (125 mcg).
All of these are, however, not completely identical in their composition.
Meaning there is a slight difference between the 1000 IU version and both other versions of the supplement.
To be more precise the 1000 IU version instead of 250 mg of High Omega-9 Cracked-Wall Chlorella has 250 mg of Flaxseed oil.
In the next section, we'll be looking at the ingredients of both of these variations.
---
Beneficial Substances Of The Garden Of Life Raw D3
---
In truth, Garden Of Life Vitamin Code Raw D3 is very different from something like a vitamin D3 of Nature Made or Vitafusion. This in a sense that unlike those this particular supplement also offers quite an abundance of additional beneficial substances.
In the 2000 IU and 5000 IU version, we have the High Omega-9 Cracked-Wall Chlorella, which is an oily substance that perfectly goes together with vitamin D's fat-soluble nature.
Omega-9 as of itself offers such benefits as reducing the risk of heart disease, increase in energy, enhancing the mood, decreasing anger, boosting the immune system, improving memory performance in people ailing from Alzheimer's disease among other benefits [R, R, R].
Whereas Cracked-Wall Chlorella just means that the Chlorella present in the supplement is available in an easy to digest and absorb form for our bodies as it's otherwise hard to get the good stuff out of it [R, R, R].
When considering the 1000 IU version of the supplement, as I already mentioned earlier, instead of High Omega-9 Cracked-Wall Chlorella we have Flaxseed oil.
Flaxseed oil is also something that will help with vitamin D absorption. Plus, it will potentially offer such benefits as lowering cholesterol levels, reducing the risk of heart disease, improving skin health, protecting against diabetes, improving gut and bone health also while being a great antioxidant and having many other health benefits [R, R, R].
Then we have two blends that are the same among all three variations of the Garden of Life Vitamin Code Raw D3 supplements.
RAW Organic Fruit & Vegetable Blend is a composition of many various fruits and vegetables that have been grown organically.
The potential benefits of this kind of blend will definitely amount to the good amounts of dietary fiber, as well as all kinds of additional nutrients and possible benefits connected to the individual fruits and vegetables [R, R, R, R, R, R, R].
Lastly, we have the RAW Probiotic & Enzyme Blend that is all about improving your gut health and helping to better digest whatever it is you're consuming [R, R, R, R, R, R].
---
Additives Are As Harmless As They Can Be
---
Additives or also known as the Other Ingredients are essentially substances and materials that 'glue' together all of the ingredients found in the supplement in a single pill, capsule, tablet, or any other type or form of the dosage.
So, most of the times it's not really possible to do without them.
The bad thing about this though is that often times these are not the best kind of ingredients for your health and, thus, they raise some health concerns.
In the case of Garden Of Life Vitamin Code Raw D3, it's, however, nothing like that.
This supplement has only two additives – Vegetable Cellulose and Organic Rice – both of which are completely harmless and among the safest additives, there are [R, R, R, R, R, R, R, R, R, R, R].
---
Final Thoughts On Garden Of Life Raw D3
---
At the end of the day, I do feel that the Garden Of Life Raw D3 is an amazing supplement, however, a little bit of an overkill when it comes to vitamin D supplementation.
It has all that you'd ever need and none that you wouldn't, plus some additional beneficial substances.
Ultimately, if it rings true to you, definitely try it out.
In that regard, though if all that you are interested in is a simple vitamin D supplement without the additions, I would recommend taking a look at the NOW Foods Vitamin D3 supplement.
But, on that same note, if you're new to the field of supplements you might find useful the article on the best multivitamin supplements as multivitamins are the single most important tool for complimenting anyone's diet.
Other than that, I hope the article helped you find the information you were looking for. But if not, definitely let me know in the comments on how I could further improve it.
If you can, I would highly appreciate even one line in the comments. That helps a ton and will be highly appreciated.
Hope to see you in another article!
Cheers, Stay Healthy & Have a Great One!