|  Initial Thoughts  |  Nutrient Forms  |  Nutrient Amounts  |  Additives  |  Success Rate  |  Final Thoughts  |
In this Kirkland Vitamin D3 review, we will dissect the supplement to see it for what it really is.
Hence, we will be looking at the promotional materials, claims, active ingredients, inactive ingredients, as well as we will look into the customer reviews and assess the global success rate.
Ultimately, you could even say that my goal here is to help you save time by creating the most resourceful review around. But, if by any chance, you find a section or aspect I haven't covered but you're interested in, let me know. And I'll add that to the article.
The Kirkland Supplement Superficially Sounds & Looks Good; But Is It Really?
Kirkland Signature is a brand of Costco. And while I would like to get a good grip on its original description page, it's unavailable to people from Europe. Hence, this time this section will have to do with what we can find on Amazon and derive from its label.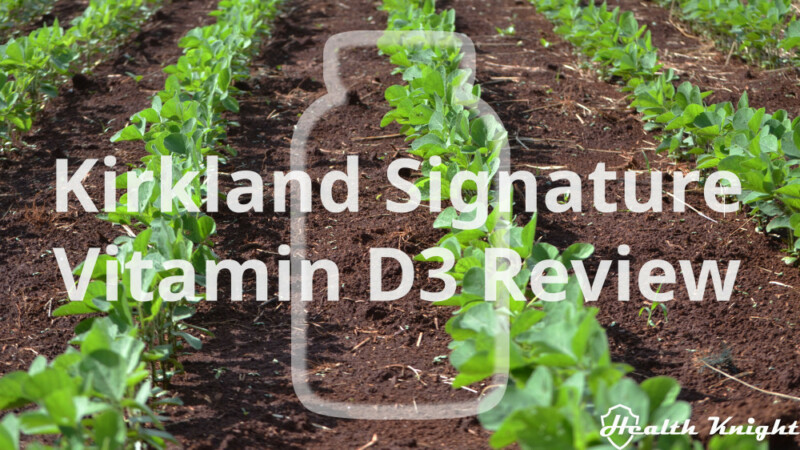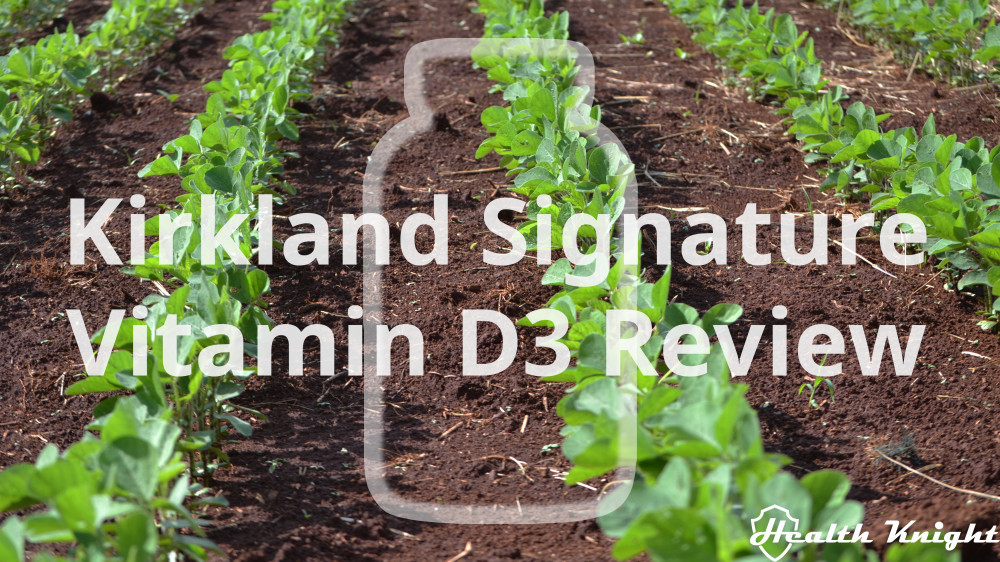 A thing that immediately springs into view is that USP certification for purity, potency, and safety. And it's a legit one, namely, the Kirkland Vitamin D3 is a supplement that we can actually find on the USP-approved list (unlike, for example, many of the Nature Made Fish Oil supplements) [R].
As for the promised benefits, it's the claim-iest (if that's a word) I've seen. Meaning, on its label it lists a greater number of proposed benefits than, for example, Now Foods Vitamin D3 or NatureWise Vitamin D3.
Per the vitamin D3 supplement of this review, it aids bone and immune system's health and function. It also promotes teeth health and is paramount in healthy cell development.
Above all, it's said to not contain any preservatives, lactose, gluten, or artificial colors and artificial flavors. Which may sound good. But it does leave out some very important other "does not contain" stuff. More on that in a bit.
It Uses The Solid Vitamin Form – The Vitamin D3, Also Known As Cholecalciferol
The Kirkland Vitamin D3 is one of those supplements that provide a dead giveaway in its name as far as the nutrient form goes. Similar examples of this we have seen by supplements like Sports Research Vitamin D3 or Garden Of Life Vitamin Code RAW D3.
Of the two most commonly found vitamin D forms, vitamin D3 is actually the one anyone should prefer. And this is not only because it's the natural form of the nutrient that our bodies produce from sunlight. No, this is because the alternative – vitamin D2 – is a terrible one in quite many ways [R, R, R].
First, it's the synthetic version of the nutrient. Second, it's about twice less effective. Third, it's potentially harmful if used in large doses [R, R, R, R, R].
But despite that, there are a number of supplements that choose the vitamin D2 over the clearly better alternative. Which is very likely purely due to it being the cheaper one [R, R].
There Is Only One Dosage Option Which Is Kind Of Odd
Specialized vitamin D supplements that commonly are only about providing this one crucial nutrient, typically have a range of different dosage sizes to choose from. Namely, to the very least they offer 3 different options – 1000 IU, 2000 IU, and 5000 IU. Just some of very examples of this are the Doctor's Best Vitamin D3 and Nature Made Vitamin D.
It's not, however, the case with the Kirkland Vitamin D3 at all.
While there may be other options available at Costco's website (again, I can't 100% tell because I can't access it), it seems that on the global scale they only offer a 2000 IU. Furthermore, it's also the only dosage option that's USP-verified [R].
Hence, it's not inherently a supplement to help people battle vitamin D deficiencies. I mean, of course, one could take a number of those capsules and thus, hit a much higher daily amount if necessary.
However, that would create a situation where we would be exposed to consuming far more of the other added ingredients. And given what they are in this particular case, that is not a good thing. In fact, it's a very, very bad one.
The Additives In This One Are Beyond Just Horrendous
The added other ingredients I mentioned are not there for the intention of making the Vitamin D3 of Kirkland Signature more beneficial. No, they are there to make the supplement possible. These are the added inactive ingredients, otherwise known as additives, or often also called "the other ingredients."
And in this one, they're just as bad as what we've seen by supplements like Vitafusion Vitamin D3 or Isotonix Vitamin D with K2. Or worse.
Here's why.
The supplement of this review uses two very cheap, very nasty, inflammation-promoting oils: Soybean Oil and Corn Oil. And then there's the fact that both of them are likely made out of GMO material because why else would they not claim the ingredients to be Non-GMO. Which makes matters even worse. Much worse.
I mean, it's estimated that about 90% of all Soybean Oil we can encounter in food, supplements, or medicine is made out of GMOs. Which given that they are quick to claim other free-ofs and forget to include GMO-Free (which is like the most important one), as I see it, it's a dead giveaway [R, R, R, R, R, R, R, R, R, R].
Hence, prolonged (or even short-term) consumption of the combination of those two can bring about such ill-effects as liver-toxicity, mineral deficiencies, infertility, heart disease, obesity, cancer, and just about any other chronic disease which is caused by inflammation in the book [R, R, R, R, R, R, R, R, R, R].
But I don't think that's even remotely something that was on one's mind when just choosing for a supplement.
It Can Help, There's No Doubt, But At What Cost?
Now, moving away from the ingredient aspects, I'm not really looking forward to exploring the customer reviews. And there's a good reason for that. At least the way I see it.
There's not a doubt in my mind that the Kirkland Signature Vitamin D3 will have a rather high success rate. This is because those very badly chosen additives won't undo the positives of extra vitamin D, especially if one's deficient.
What I'm trying to say is that there's a huge danger here. A huge danger of many people being pulled into buying this thing by the positive reviews of other customers. Customers that often don't evaluate supplements further than how they feel it to be in the moment. And thus, we get lured into buying what we actually do not need.
Hence, the fact that out of a total of 1668 reviews, that I managed to find all across the internet (except Costco's site), 95.7% were positive (1597 reviews), doesn't change the fact that this is not a product to embrace. As I see it, it can cause serious damage to anyone's well-being.
That said, I do suspect many to try to advocate that there's that USP seal, right? Doesn't that prove that the supplement is safe?
Yes, it does prove that it is safe as far as lead, admixtures, and contamination go. But it has nothing to do with the inherent harmfulness and hazardous properties of the ingredients themselves. Which is often just as bad or even worse [R].
Apart From The USP Certification, It's One Of The Worst Vitamin D Supplement I've Seen
All in all, as I see it, the Kirkland Vitamin D3 supplement is one that screams, "cheap!!!"
The USP-certification is a great decoy to have people focus on while dumping in there some of the worst ingredients known to the supplement/medicine industry. There's nothing value about that approach.
We're choosing supplements to improve our health and well-being, not to undermine it, right?
With that in mind, there are many other much better choices out there. Ones that not only don't compromise on the vitamin D form, but also uses some of the most awesome additives any supplement can have. Of all these, arguably the best option is Now Foods (review).
Above all, I hope this Kirkland Signature Vitamin D3 review helped you find the information you were looking for. But if not, definitely let me know in the comments on how I could further improve it.
If you have as much as 15-30 seconds to spare, even one line in the comments helps a ton and will be highly and sincerely appreciated.
See you in another article!
Cheers, Stay Healthy & Have a Great One!