|  Overview  |  Nutrient Forms  |  Nutrient Amounts  |  Beneficial Substances  |  Additives  |  Massively Overpriced  |  Conclusions  |
In this Nutrilite Double X Review, we'll examine all that the supplement has to offer, as well as we'll cover every other aspect you should consider or take into account before actually purchasing it.
Thus, in this review, we will start out by looking at some of the claims presented for the supplement. We will then continue on with dissecting everything ingredient-wise – vitamins, minerals, additional beneficial substances, and additives. And at the very end, I'll also provide some insights into the pricing and comparisons.
All to make as accurate of an assessment about the (Amway) Nutrilite Double X as possible.
The goal here is to create a review so thorough that there would not be a need for you to ever look at another supplement review for this specific supplement. Therefore, if there is a section or aspect I haven't covered but you're interested in, let me know. And I'll add that to the review.
---
Amway Nutrilite Double X Review – The Overview
---
(Amway) Nutrilite Double X is a multivitamin power-packed with various vitamins, minerals, and phytonutrients to help support a healthy heart, brain, eyes, skin, bones and immune system.
At least they themselves claim it to be that way.
Overall the description page (sale's page) of this supplement is one of the most information-dense description pages I've seen for any supplement.
In essence, they do refer to the Nutrilite Double X as the multivitamin of the future. Which I do find to be a rather bold and reckless claim [R].
I mean, in truth, they claim this to be the absolute best multivitamin supplement out there you can buy [R].
They claim it can help anyone – be you in sports nutrition, weight management or general nutritional health, it doesn't matter, it will be beneficial [R].
It provides a long list of the benefits you will gain from it, as well as ingredients listed below that with which they indicate which ingredients specifically contribute to the particular benefit [R].
For example, it lists "healthy bones and teeth and calcium absorption" as one of the benefit-sections. Under which they have listed the following ingredients that contribute these benefits: Vitamins A and D, Calcium, and Magnesium [
R
].
But above all, they also claim the supplement to be the optimal blend of vitamins, minerals, and phytonutrients that are rooted in nature and designed by science to help fill nutrient gaps and provide antioxidant protection against free radicals [R].
While all of this sounds great, we won't leave it at just that.
We'll explore and uncover. Let's explore what's up.
---
Nutrient Forms – Among The Worst There Is
---
The (Amway) Nutrilite Double X offers a variety of nutrients. It does not, however, do a great job in making sure they're in their best shape to make the absorption as effortless as possible for your body.
Quite the contrary. You won't be able to get many benefits out of these vitamin and mineral forms.
While vitamins could be considered just plainly average, minerals are completely left for the dumpster.
Here's a complete rundown.
Vitamin A composed of Beta-Carotene and Vitamin A Acetate – all good. Vitamin C in the typical average form that's common among almost all multivitamins [R, R, R, R, R, R, R, R, R, R, R, R, R, R].
Vitamin D and E are okay. So, are also Vitamin B2, B3, B5, and B7 [
R
,
R
,
R
,
R
,
R
,
R
,
R
,
R
,
R
,
R
,
R
,
R
,
R
,
R
,
R
,
R
,
R
,
R
].
The critically important vitamins – B6, B9, B12 – all are cheap forms of the nutrients. So is also vitamin B1, although it's kind of a standard when it comes to multivitamins [R, R, R, R, R, R, R, R].
As for the minerals, almost all are of the cheapest and worst absorbed forms used in the supplements. The only two exceptions of this are the Iodine form and the Copper form [R, R, R, R, R].
There are some mixed tocopherols of the vitamin E family, which is good [R, R].
But in essence, nutrient forms are far from ideal.
---
Not That Packed With Nutrients – Only In Diversity
---
As it was already apparent in the previous section, the (Amway) Nutrilite Double X offers all of the necessary vitamins for great health besides vitamin K. It also does a good job of offering most of the necessary minerals.
But when it comes to the nutrient amounts it's very average overall.
And this is probably where I'll bump into some really furious Amway people. But this would be of no reason.
Many people believe that the percentage of daily value represents the amount of how much you need daily to be healthy. And thus, many strive to get the nutrient amounts to be at about or slightly above that 100% of what is indicated on the label [R].
However, nothing can be further from the truth as these percentages in actuality represent the minimum daily requirements. The minimum daily requirements you need of those nutrients to not get sick with a deficiency disease over the long run [R].
So, is the prevention of disease the same as having the best health possible? Not even close. More on this you can learn in the article on the Prime Daily Values.
So, at the end of the day, if you're all about preventing disease the (Amway) Nutrilite Double X will do a solid job for you. This is because for most of the relevant nutrients it does offer the amounts that are higher than the minimum daily requirements.
On that same note, however, if you're in for having something more than just not get sick what regards your health, then it's not really the best choice.
Not even close to that.
All but vitamin A, D, and B7 are completely off what the Prime Daily Values suggest as the best approach. Mineral-wise it's not that bad, yet there still are a few off – Selenium, Manganese, Magnesium, and Calcium.
The last of the two being in short supply is what we most encounter when considering multivitamins. So, it's no big deal really.
However, it's a pretty big deal that the supplement does not offer any Boron or Vanadium. There are also only two other forms of Carotenoids besides the Beta-Carotene, which is not sufficient.
A huge drawback is also the fact that the Nutrilite Double X doesn't offer any Choline and Inositol.
But even worse is that it offers Iron to the blend as it does have the potential to be extremely detrimental to males. For females (only during reproductive age), it's completely okay while the ideal amount would be not 5 mg but 8-12 mg [R, R, R, R, R, R, R, R, R].
All in all, definitely not a supplement that is looking too hot.
---
2 Blends + 6 Substances To The Make Things Better
---
In addition to the nutrients that the Nutrilite Double X offers it does provide 2 blends and 6 beneficial substances – Berry Blend, AWPS Complex, Quercetin extract, Rosemary extract, Turmeric extract, Citrus Bioflavonoid Complex, Peppermint extract, and Onion extract.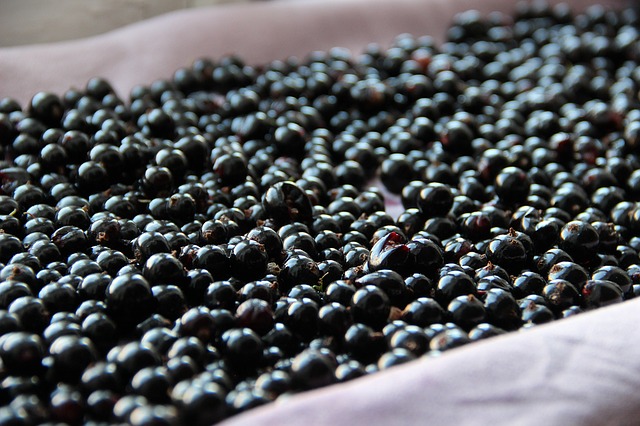 Berry Blend is a compilation of various berries Grape, Black Currant, Elderberry, Blueberry with all of the respective benefits the consumption of such berries would provide.
Thus, such a blend will provide you with good amounts of vitamin C, as well as just strengthen your immune system in general. All of these are also great sources of antioxidants having the capacity of preventing such chronic diseases as cancer, as well as others. Potential benefits to eye-health, brain, heart, and bone health are also possible [R, R, R, R, R, R, R, R, R, R, R, R, R, R, R].
AWPS Complex stands for Alfalfa, Watercress, Parsley, Spinach complex. Thus, very much like the previous one, the benefits with this one are essentially associated with each individual ingredient.
This translates into benefits for cholesterol levels, digestive health, immune system, detoxification, heart, bone, brain, and eye health,  prevention of cancer and diabetes, promoting weight loss, as well as these display rich antioxidant properties [R, R, R, R, R, R, R, R, R, R, R, R, R, R, R, R].
All the other beneficial substances – Quercetin, Rosemary, Turmeric, Citrus Bioflavonoids, Peppermint, Onion – are in one way or another (or multiple) connected with powerful anti-inflammatory, anti-aging, anti-cancer, brain-health-improving, immune-system-promoting properties among other benefits [R, R, R, R, R, R, R, R, R, R, R, R, R, R, R, R, R, R, R, R, R, R, R].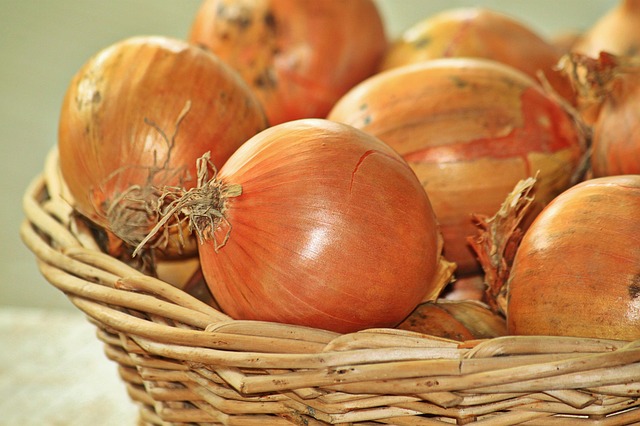 Additionally, many of these substances are quite nutrient-dense, thus, they may help somewhat in a way by adding more needed nutrients to the overall supplement. For example, although the supplement does not offer any vitamin K straight up, stuff like Grapes, Blueberries, Alfalfa, and Watercress will make sure that you at least have some of it [
R
,
R
,
R
,
R
,
R
,
R
].
Obviously, each of these has other benefits, however, to not make this article unbearably long I decided to not go full exhaustive here. On that same note, if you're interested you can learn more about the benefits in the references.
All in all, the beneficial substances will definitely amount for some noticeable benefits. This does not, however, correct the poor forms and amounts of vitamins and minerals in the Nutrilite Double X supplement.
---
It's A Cocktail Of Additives – By No Means The Healthiest One
---
Additives, additives, additives… There are no multivitamins in existence that can do without them. And none will ever be. Not in the near future anyway as additives are the crucial substances to 'glue' together all of the very diverse active ingredients (vitamins, minerals, and other substances) that any supplement contains.
These substances generally can be divided into two big groups – the harmful ones and the harmless ones. Ideally, we want only the harmless ones in the supplement.
However, when it comes to the (Amway) Nutrilite Double X it is a mixture of both.
While the best multivitamins out there on average contain 3-5 different additives, this particular supplement at hand contains 16 different ones – Microcrystalline Cellulose, Dicalcium Phosphate, Maltodextrin, Croscarmellose Sodium, Silicon Dioxide, Acacia, Corn Starch, Hydroxypropyl Methylcellulose, Modified Food Starch, Magnesium Stearate, Sugarcane Fiber, Sucrose, Sodium Alginate, Pea Starch, Corn Starch, Glycerin, and Carnauba Wax.
Which at least to me sounds very familiar to the story of Centrum Silver Men 50 Plus and its respective Women edition of the supplement. The former contains 19 additives and the latter has 18 different ones.
In regards to both of them, it was a complete disaster. Is it different for the (Amway) Nutrilite Double X though?
Well, it's not as big of a disaster. Yet I would consider it to be one anyway.
Of all the substances the two that seem to be the most detrimental to anyone's health are Maltodextrin and Sucrose.
Maltodextrin is essentially a variation (form) of sugar that is used in a number of ways in various supplements and foods (as a binding agent, preservative, filler, etc.) [R, R, R, R, R].
At the same time, it is known to mess with the blood sugar levels more than the regular sugar does [R, R, R, R, R].
Besides all the harmful with sugar associated side effects (which we'll get into in a bit), this substance is also known to cause sudden headaches, difficulty breathing, itching, bloating, diarrhea, rash, as well as negatively affecting our immune system among other harmful effects [R, R, R, R, R, R].
One other thing that is common when considering Maltodextrin is the fact that it can also be used to cover up many much more harmful additives that might be in a way hidden in the supplement [R, R, R, R].
But this is not the only form of sugar in the Nutrilite Double X. There's also the so-called Sucrose [R].
Both of these forms of sugar do not promise anything good. The consumption of such are linked to obesity, diabetes, heart disease, depression, hyperactivity, aggressive behavior, eating disorders, cancer, learning difficulties and many, many more adverse consequences [R, R, R, R, R, R].
At the end of the day, sugar for sure is something that you don't want in any of your supplements.
There are also some minor concerns in regards to all of the various starches in the supplement, especially in regards to the Modified Food Starch (most probable corn) [R, R, R, R, R, R, R, R, R, R, R, R, R, R, R, R, R].
Also, the Corn Starch might be just straight up GMO as the supplement does not assert to be GMO-free. And most Corn is done by the ways of GMO [R].
Overall, in regards to the additives, I would say that Nutrilite Double X is a disgrace for a futuristic supplement it proclaims itself to be.
---
Amway Nutrilite Double X Is Ridiculously Overpriced
---
The Nutrilite Double X prices at $71.00 or $73.00 depending on whether or not you just refill or want the 3-compartment case with it.
Considering that you'd probably buy the needed compartment only once, the price of $71.00 will be the actual price you'll be paying.
The supplement contains 186 tablets total, 3 per serving, 2 servings per day. Thus, 6 tablets per day, a complete supply of 31 days.
The price being at $71.00 for a supply of 31 days leaves us at $2.29 per day.
This is more than what most multivitamins on the list of the best multivitamin supplements cost.
This is more than Thorne Research Meta-Fem or even Extra Nutrients. This is more than Klaire Labs Multithera 1 Capsule Formula Plus Vitamin K or Nature's Plus Source of Life Gold. It's more than the Pure Encapsulations Ultra Nutrient.
In fact, this is more than any multivitamin of the complete 33 I have listed (only the 13 of those have been published at this time), except for two – the No. 1 | Douglas Laboratories Ultra Preventive X and No. 18 | Thorne Research Basic Detox Nutrients.
The closest to that price of $2.29 per day of Nutrilite Double X is the Pure Encapsulations Ultra Nutrient double recommended dose which is viable, safe to take long-term and the best approach (as that was the dose it was originally labeled with), which prices at $2.13 per day.
So, the supplements should be at least somewhat similar in the value they provide ($2.29 vs $2.13). The Nutrilite Double X should not necessarily be better as costing more is not always better as we've also seen with supplements like Thorne Research Meta-Fem and Thorne Reseach Extra Nutrients, and many other.
But they should be of similar value.
To no surprise, that is not the case at all.
The Pure Encapsulations Ultra Nutrient is infinite times more beneficial than the Nutrilite Double X. And I'm not even exaggerating. Well, I am a bit but I'm not.
Comparing the two and the prices they list, the Nutrilite Double X looks like an overpriced scam.
Pure Encapsulations Ultra Nutrient is of much higher quality, the very upper echelon of nutrient forms used and amounts present in the supplement. Furthermore, the additional beneficial substances outrank the Nutrilite Double X's not just by a mile but rather by about 1000 miles.
They are absolutely incomparable as to the value and the benefit they provide for the money.
And you can pay extra $0.30 of the Nutrilite Double X's price for the Douglas Laboratories Ultra Preventive X, which at this time it is the best multivitamin supplement out there.
And get even more value and everything you need.
Or you can pay $0.58 less a day for the Thorne Research Meta-Fem than what you would for the Nutrilite Double X, which is $17.40 less a month (which is one free Meta-Fem every 3 months).
And that while not getting as much value as the Douglas Laboratories Ultra Preventive X or Pure Encapsulations Ultra Nutrient but still being about 8-9 times better.
About 8-9 times than the Nutrilite Double X. For a considerably lower price.
Thus, by buying this Nutrilite piece of supplementation you are really screwing yourself over. Do you really not care about how you spend your money?
---
Final Thoughts On Amway Nutrilite Double X
---
The Nutrilite Double X proclaims itself to be a futuristic supplement. And it does everything to make people believe it is that way. To make it seem to be that way.
But it's far from the truth.
If it really is a futuristic one it has probably traveled too far forward in time as to date there are at least 3 dozens better multivitamin supplements out there.
Don't get me wrong you can still feel a benefit from using this one. However, at the same time, you're exposing yourself to not the healthiest additives (not harmless ones), which may come as a detriment to your health later down the line even if it's not immediately noticeable.
This is something that you'll never find among the best multivitamins.
Furthermore, for the value that the (Amway) Nutrilite Double X displays, it is a ridiculously overpriced one.
Don't screw yourself over.
If you are in a search for a proper multivitamin supplement – the best ones of the best – you might find some value in the best multivitamins that are based on the best practices for nutrient amounts. However…
If you're much more interested in supplements that are based around 100% Daily Values (which most people are) definitely take a look at this article for men or this one for women.
Other than that, I hope the article helped you find the information you were looking for. But if not, definitely let me know in the comments on how I could further improve it.
If you can I would be really grateful for even one line in the comments. That helps a ton and will be highly appreciated.
Hope to see you in another article!
Cheers, Stay Healthy & Have a Great One!