Summary
Optimum Nutrition Opti-Men Review
Claimed Benefits
Supports the nutrient needs of active men, complements healthy balanced diet, great for fit lifestyle | Should at least mostly live up to the claims
Ingredients
Focuses on the best practices for nutrient amounts | Amounts are great, the nutrient forms are not always ideal, amazing as far as nutrient diversity | Lacks only the preformed vitamin A (easily fixable)
Additions
4 blends & 2 other substances (plus, Carotenoids) | A really robust combination | Potential gains for sexual well-being, energy levels, digestive, skin, nerve, brain health, anti-inflammation, antioxidant action, muscle gain and health, better weight loss, cholesterol levels, blood sugar levels
Additives
Generally, it should be all harmless | It can potentially be less than ideal due to lack of Non-GMO claim
Quality
Mostly self-affirmed claims | Does in-house testing on the raw materials | Overall, feels decent but is sometimes inconsistent
Success Rate
Above 90.9% | Based on 8499 reviews
Price
Tons and tons of value for the price | Busted price for value
Recommendation
Definitely Shortlist-Able | I would get it from iHerb
Better Alternatives?
Overall | Thorne Research Advanced Nutrients (#1 on this list)
If tight on the budget, this is a solid option
The Very Best Of The Best Multivitamins
|  Marketing  |  Nutrients  |  Additions  |  Additives  |  Reviews  |  Pricing  |  Overall  |
In this Optimum Nutrition Opti-Men review, we will take an in-depth look into everything that it offers. We'll take a look at all of the nutrients, additives, and beneficial substances.
Should you just go and purchase it? Or should you maybe run from it? We will get into that too.
The Product Doesn't Go Heavy On Marketing, It's Pretty Laid Back
According to the manufacturer, Optimum Nutrition Opti-Men "is more than a multi." Per their words, "it's a nutrient absorption system providing 75+ active ingredients in 4 blends specifically designed to support the nutrient needs of active men." Or to kind of paraphrase, it's like a must for active men, the way they put it [R].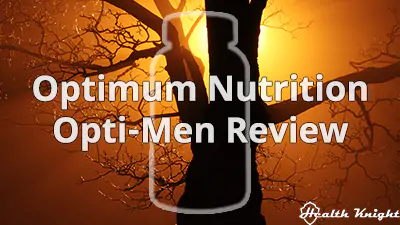 As far as the product page itself, it's very brief. It feels as if it cares not about extensive marketing and people persuading. Which I respect. Reminds me of something like the Solgar Male Multiple (review) and Centrum Women (review).
What I like, in particular, is that it is not an overwhelming page. And there are no what feel to be over the top assertions (like "we're the best" or "we're the most awesome").
That said, what I am an absolutely huge fan of is the fact that they don't claim to replace a healthy diet with this Opti-Men. No, instead, they actually mention what so many other manufacturers shy away from. The fact that any multivitamin helps complement a healthy, balanced diet.
As for the benefits, like with any typical multivitamin, this promises many. At the forefront is the notion of supporting cellular energy, promoting metabolism, aiding nutrient breakdown and transport, supporting muscle health and immunity. And, of course, above all, working for a fit lifestyle.
As for any free-of claims, it doesn't really mention any. But judging by the ingredients, it's certainly free of Artificial Colors, Artificial Sweeteners, and even Sugar. All of which, generally, is a good sign.
Other than that, spoiler alert. I've also included the Optimum Nutrition Opti-Men within the very best multivitamin supplements list since it's that good. But let us properly break it down before jumping to that conclusion.
To Review The Nutrients, They Look Decent But Not 100% Ideal
Optimum Nutrition Opti-Men offers almost all of the essential vitamins at least in some amounts. Similarly, we also get plenty of mineral diversity. To which end, it offers everything we'd ever want. Still, I wouldn't say that all is perfect.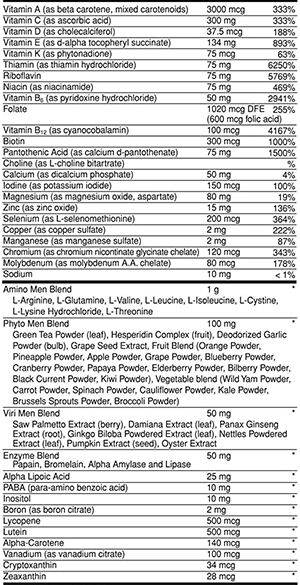 Of vitamins, the product holds vitamin A, C, D, E, K, B1, B2, B3, B5, B6, B7, B9, and B12. Thus, while we may be led to believe that it does not lack any of the 13 essential ones, it actually does lack one. Preformed vitamin A. Which much like any of the other ones is crucial for great health.
Multivitamin supplements commonly parallel Beta-Carotene to preformed vitamin A but that's like calling kefir an alcoholic beverage. Technically, maybe to some extent but, in reality, that makes zero sense and just doesn't hold up at all.
To explain further, there are in a sense two forms of vitamin A, namely, Carotenoids (like Beta-Carotene, Alpha-Carotene, Lutein, etc.) and the preformed form (like Retinol, Retinyl Palmitate, Retinyl Acetate, etc.). While both of them contribute to the benefits associated with vitamin A, they're not the same. In fact, they have very different qualities [R, R, R, R, R, R].
Furthermore, any nonsense that you might have heard about Beta-Carotene being the better form of vitamin A is completely inaccurate. Although Beta-Carotene can be turned into preformed vitamin A, it's a very unreliable way how to acquire it and fairly often it can be completely insufficient in getting the needed preformed vitamin A amounts [R, R, R, R, R, R].
Which can potentially translate to various health conditions like poor vision, immune system, or infertility among many others (if, say, we don't get otherwise enough from food). Thus, it's way more important than many consider it to be [R, R, R].
As for the vitamin amounts, most of them are in amounts sufficient enough (according to the best practices for nutrient amounts). There are a few shortfalls but nothing worthy of mentioning. True, many of their forms (how easy they are for our bodies to absorb) are not the most capable but, I feel, the extra amounts do make up for that.
Overall, definitely very decent. But other than that, there's definitely more to discuss when it comes to the minerals the Opti-Men of Optimum Nutrition carries.
First, Calcium un Magnesium you'll definitely need to supplement additionally as this supplement provides way too low amounts of both. Also, the forms they're on are just terrible [R, R, R, R, R, R, R].
That said, by far the most multis, including, Rainbow Light Men's One (review) and Centrum Performance (review), struggle with these two. Thus, generally, I wouldn't consider it a negative.
As for Zinc, Copper, and Manganese, they are in quite ineffective forms. The first two, however, should not suffer that much from that as the amounts are still sufficient. Manganese on another hand is definitely not enough [R, R, R, R, R, R].
The rest of the minerals, excluding Boron and Vanadium, are pretty great. Whereas as for Boron and Vanadium, we've no way of knowing what are their exact forms as those are not indicated on the label [R, R, R, R, R, R, R, R, R].
As for the aspects that I really like, this Optimum Nutrition supplement adds the fundamental Choline and brain-boosting Inositol as well. They don't quite cut it in terms of the abundance of those. But still, however much we get, we'll take it.
But be that as it may, these are not the only substances that have found their way onto the product.
This Optimum Nutrition Supplement Bring Quite A Few Additions
The Opti-Men of Optimum Nutrition is quite diverse in terms of the various blends that it also adds to the table. There are four extra blends, two other substances, and a variety of different Carotenoids.
There's the Amino Men Blend, which is all about providing with 8 amino acids (L-Arginine, L-Glutamine, L-Valine, L-Leucine, L-Isoleucine, L-Cystine, L-Lysine HCI, L-Threonine). Not all of these are among the essential ones [R, R, R].
These will be great for anyone as they are considered the building blocks of life – compounds that our bodies can't function without. These also have the capacity to help build muscle [R, R, R].
Then there's the Phyto Men Blend, which is all about providing us with a bunch of Phytonutrients (as well as co-nutrients and co-factors) through various fruit and vegetable powders.
Phytonutrients are natural chemical compounds known to have various antioxidant and anti-inflammatory properties. Plus, they offer also other marvelous benefits [R, R, R, R].
Then there's the Viri Men Blend, which consists of many substances that are geared toward improving sexual well-being and energy levels among offering also other gains. Despite its name though, this is something that can also be helpful to women. Frankly, the whole thing despite being an Opti-Men can very much be used by women. Nothing in the supplement of this review is limited just to men that way [R, R, R, R, R, R, R, R, R, R, R, R, R].
Lastly, there's the Enzyme Blend, which is all about providing us with substances and enzymes that will improve digestion. Which will positively affect the efficacy with which the nutrients will be absorbed. Which is always a good thing [R, R, R, R, R, R, R, R].
Additionally, there is also Alpha Lipoic Acid and PABA, as well as quite minuscule amounts of various different Carotenoids, such as Alpha-Carotene, Lutein, Zeaxanthin, Cryptoxanthin, and even Lycopene. Feel free to learn about those from my other articles.
All in all, the additions Of Opti-Men I like. They feel like something that pretty much anyone can enjoy the benefits of.
I Feel Opti-Men Used To Have Better "Glue" Ingredients
Typically and for many multivitamin supplements, the section in which the additives are discussed is commonly the most problematic one. Such has been the case for supplements like Amway Nutrilite Double X (review) and Centrum Silver Men (review). Not for the supplement of this review though.
Although the Optimum Nutrition Opti-Men does have eight different ones (in the past, it was a set of other eight), all of them I would easily consider being harmless.
So, it uses Microcrystalline Cellulose, Stearic Acid, Croscarmellose Sodium, Hydroxypropyl Methylcellulose (HPMC), Magnesium Stearate, Silica, Glycerine, and Sunflower Oil.
Of these, Magnesium Stearate and Stearic Acid are arguably the biggest doubt harbingers.
I mean, overall, the message regards these two have been very mixed. Some are completely and utterly certain that both of these substances pose a health risk. Others disagree completely asserting that these probably are some of the safest additives there is [R, R, R, R, R, R, R, R, R, R].
I've done the research, I've spent some 10+ hours in the past on that. Ultimately, it's pretty clear and straightforward. These substances are absolutely harmless (Stearic Acid being the thing blamed for all the ill effects, and Magnesium Stearate being a substance which one of the constituents is the blamed acid) [R, R, R, R, R].
An interesting fact to illustrate this. Babies consume infinite times more Stearic Acid through mother's milk than we ever possibly could as an additive in supplements [R].
Other than that, I'm not particularly a fan of Sunflower Oil. I think that's a very mediocre-to-poor choice if there is an oil necessary for the making of the tablets. It can both be positive and negative in its effects. Whereas Croscarmellose Sodium can be a not great thing if it's of GMO material. Which we're no way of knowing in this particular case. Because Optimum Nutrition Opti-Men doesn't claim to be GMO-Free.
And hence, that's probably the biggest potential concern.
Almost 8.5k Customer Reviews To Help Properly Assess Things
So, that's the ingredients and all that they hold. Now, turning to the practical aspects, let us look at, first, customer reviews and, second, pricing.
Speaking of the first, while it is true that the supplement has been around for quite many years, there is only one review on its product page. Which may seem odd. But, in a sense, it kind of reflects well what the trend for their product page reviews have been and what we have discovered with their Fish Oil supplement (review) already.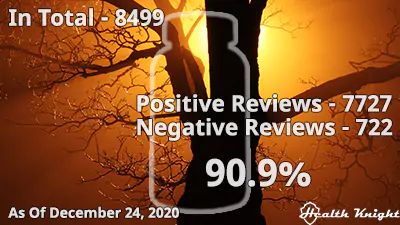 So, just one 5-star review is scarce. Pulling a success rate out of that would be like creating wine out of strawberries. It makes no sense.
Hence, I went out to do some research. I compiled everything I could find by all other third-party sellers and retailers. Here's what I found.
In total, I managed to come across 8499 Optimum Nutrition Opti-Men reviews. So, one short of 8.5 grand. And there was quite a bit of bad feedback or 772 negative comments (1-star, 2-star). Still, it leveled out quite potently given the total number of reviews. In other words, 7727 positive comments. Which means a global success rate of 90.9%.
Which is an awesome success rate. Especially, given that it probably is even higher than that because people are far more eager to report negative experiences than positive ones.
But if we're curious, the negative ones typically fell in one of these categories. Many people were unhappy with the fact that the tablets break down, flake, crumble with the slightest of moisture. Whereas the really concerning aspect was that some were like that even in completely sealed containers. To which extent, many complained about the quality.
Others pointed out the bad, unnatural smell comparing it to rotten death and even animal urine. Others yet compared it to vomit. And, yes, for some, it just didn't work altogether. Overall, very many emphasized the quality drop from an earlier version of the product.
But then, let's not take this out of the context. For every one bad review, there are nine other good reviews. So, the feedback's quite mixed. Still, as it is with any product, there are a ton of people that swear by it, too.
In Terms Of Pricing, Opti-Men Is An Absolute Beast
Generally speaking, pricing is probably Opti-Men's strongest suit. It's genuinely hard to find a supplement so abundant in nutrients and other additions yet so affordable.
So, the supplement typically costs $19.99-21.48 for 90 tablets. The recommended dose is three tablets a day which translates to $19.99 being a month's worth. So, per serving, this costs $0.67. Which is really low for the kind of caliber this supplement is.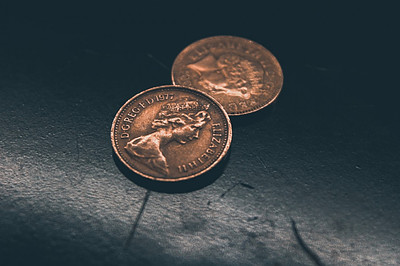 For example, if we compare Opti-Men to Klaire Labs Multithera, that's a 254% difference. Meaning, Multithera typically costs around $50.99 for a 30-day supply. Which is about $1.70 per serving of 6 capsules. So, a massive difference. Granted, personally, I would still go for the Klaire Labs option over the supplement of this review.
Now, if we compare that to what I believe is the very best multivitamin on the market right now, it's similar. The Thorne Research Advanced Nutrients costs typically $60 flat. Meaning, it's $2 flat for a serving which is 8 capsules.
Hence, it's $1.33 more or basically 300% more expensive than this Optimum Nutrition option. Granted, I feel, the quality on Thorne Research outdoes this by hundreds of miles but still.
So, I think that illustrates perfectly why I believe the price is so darn affordable with ON Opti-Men. It's basically the cheapest option that is awesomely viable as well.
Overall, There Is Some Bad But, Generally, Very, Very Good
Overall, I believe that although Optimum Nutrition Opti-Men is not absolutely ideal as a multivitamin supplement, it's a very solid one nonetheless.
I mean, it offers good amounts of the needed nutrients. Diversity-wise it almost has everything (here's for the vitamin A). The added extra substances are awesome. The additives are not the most perfect but seem decent enough. The success rate is definitely proof that it works. Whereas when it comes to the pricing, it's just magical.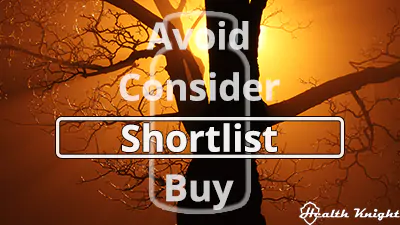 That said, I'm not really fond of those tablets disintegrating sooner than they should. Namely, I'm not thrilled with the inconsistencies in the display of quality. Also, a Non-GMO certification or even just a general claim feels very necessary.
Hence, I believe that out of (avoid it, consider it, shortlist it, or buy it), it's definitely something to shortlist. But other than that, I feel, it is arguably one of the most affordable yet extremely capable supplements out there. And, therefore, if you feel you're tight on budget, go for it.
On that note, there definitely are also other even more capable (but also more expensive) products out there. Here's a list of what I believe are the very best of the best multivitamin supplements on the market.
Above all, I hope this Optimum Nutrition Opti-Men review helped you find the information you were looking for. Do you like how it's priced? Did you like the additions? Do you think the positive feedback far outweighs the negative one? Let me know below and I promise to get back to you.