|  Marketing  |  Ingredients  |  Additives  |  Reviews  |  Pricing  |  Overall  |
Within this PuraTHRIVE B12 review, we'll steamroll through every single aspect of the thing imaginable.
Our path to making that happen will consist of a section where we'll discuss marketing and claims. Then, we'll first do it in theory. Meaning, we'll look at both the beneficial ingredients and the additives. And then, we'll turn to a more practical side of things. Meaning, it will be about going through customer reviews, as well as the pricing aspects.
This PuraTHRIVE B12 Review To Understand If This Is A Worthy Option
According to the manufacturer, "through our patented delivery technology, PuraTHRIVE Micelle Liposomal B12 is easily absorbed and may help to maintain healthy cognitive function and energy levels." Per their words, "Vitamin B12 is a key micronutrient used in a number of important bodily processes." So, emphasis on B12 is very good for us and the fact that they got some fancy patented technology [R].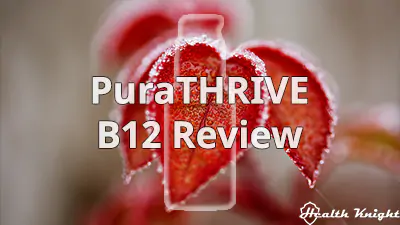 Overall, the product page is definitely very brief. I mean, it feels even more to the point than with supplements like Garden of Life Vitamin Code RAW B12 (review). It does not do, however, easy on the marketing and all the tactics.
For example, much like with the Global Healing Center B12 (review), there is the option to subscribe to monthly shipments and get a discount. There's also the option much like with the Stop Aging Now Max B12 (review) to buy more right off the bat and get a discount.
It also offers a money-back guarantee, and there's a ton of excessively positive customer reviews as well.
For the benefits, it kind of revolves around already what the definition of the product mentions. The PuraTHRIVE B12 promises better brain function and higher energy levels. It promises to help get rid of fatigue, brain fog, and sluggishness in the afternoons. Moreover, it's said to help with a wide range of other bodily processes.
Other than that, they offer a research section. This is something I'm always a huge fan of. Plus, there is a FAQs section, "How it works" section, and a section covering "Ingredients & Usage." So, the page is definitely thorough.
But is the supplement, too?
This Is Not A Standalone B12 & I Like The Fulvic Acid Addition
The PuraTHRIVE B12 goes further than just what supplements like Nature Made Vitamin B12 (review) or Jarrow Formulas Methyl B12 (review) limit themselves to. Meaning, here's a product that does not confine itself to just providing B12. It adds more to the table.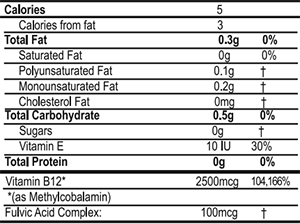 So, per serving (8 pumps), the supplement offers 2,500 micrograms of vitamin B12 and 100 micrograms of Fulvic Acid. And then, it's 30 servings per bottle.
As for vitamin B12, by default 2,500 micrograms is typically a dosage for battling a deficiency. As for the vitamin form, the product is using Methylcobalamin. Which, in essence, is one of the two best, most bioavailable, most preferred options. So, a quality choice, by all means [R, R, R, R, R, R, R].
As for Fulvic Acid, I really like this addition. At the core, it's a potent nutrient booster.
Namely, it helps with the use and absorption of certain nutrients. Plus, on top of that, it also helps protect the brain, support detoxification, promote anti-inflammation, foster digestive health, improve immune function and energy levels, battle free radical damage, repair skin, reduce pain, as well as it has anti-cancer properties among other positives [R, R, R, R, R, R, R].
As for dosage, the awesome thing with PuraTHRIVE B12 is that one can easily just use fewer pumps and, thus, adjust the dosage levels to one's specific needs. If it's a deficiency we're battling, 8 pumps or even more will be amazing. If it's for general health, push on 4 pumps (1,250 micrograms), 3 pumps (about 1000 micrograms), or 2 pumps (625 micrograms) whichever feels more appropriate.
And we can also definitely just go with one pump, especially if we're doing a proper multivitamin that does also adds a decent amount of B12 to the table. Or, frankly, the default 8 pumps will work wonderfully for general health as well.
So, a ton of options. I absolutely love the flexibility of this.
To Review Additives, It Seems That Just One Is Likely Low On Quality
Much like the examples of Vitafusion B12 Gummies (review), the PuraTHRIVE B12 has one of the longer lists of additives. Which is not in itself a bad thing but that's just what's more likely. I mean, there are a bunch of different additives out there. And many don't exactly have our best health interest in mind. They often feel to be about revenue-generating more than anything else.
So, is that the story also with the supplement of this review?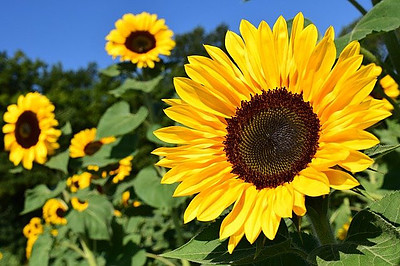 I'm delighted to say that no, mostly. The Micelle Liposomal B12 of PuraTHRIVE takes a somewhat quality path in that regard. Which is very good but not great.
So, this product uses Purified Water, Organic Glycerin, Sunflower Oil, Phosphatidylcholine, vitamin E, Natural Flavor (Natural Berry Extract), Gum Acacia, and Citric Acid.
Purified Water is harmless unless you don't drink enough water. Then, it's even slightly beneficial. Organic Glycerin is a genuinely harmless additive. Gum Acacia is one, too. Whereas Phosphatidylcholine is a genuinely beneficial one. I'm not sure how much of it is here but, generally speaking, it's a great substance for brain health and cognitive boost [R, R, R, R, R, R, R, R, R].
As for Sunflower Oil, I'm not that big of a fan. I believe there are plenty of better oil choices out there. I've always recognized it as somewhat of a revenue-oriented option. But it's definitely better than many other absolutely terrible oil choices [R, R, R, R, R, R, R].
As for vitamin E, I don't really like what they're doing. On the supplement label of PuraTHRIVE B12, they indicate that it's vitamin E as Alpha Tocopherol. What it fails to mention is whether it's the "D" form or the "DL" form. The former is the natural version of things. Whereas the latter is its half as effective, synthetic, borderline not very healthy brother. It's also the cheaper option. And hence, I believe it's the one here. Because why else would it not be indicated clearly if it's the natural one [R, R, R, R]?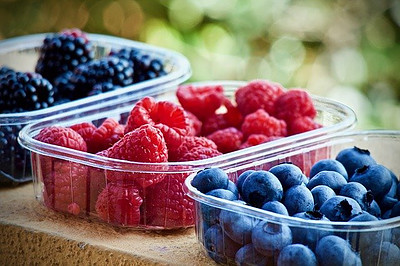 The Natural Flavor thing I like because it's basically just a berry extract (a true quality choice). Whereas Citric Acid is another natural substance present in many things and even within us. But there are possible dangers nonetheless [R, R].
That is especially the case if we abuse the substance by consuming tons of processed food (because many of those foods have it) [R, R, R].
Whereas other dangers of the substance include it being GMO (which the PuraTHRIVE isn't) and consuming it with or from Aluminum utensils or containers (because it can improve the metal's absorption which is not a good thing) [R, R, R, R, R, R, R, R, R, R, R, R].
So, overall, other than the vitamin E which is a somewhat question mark (and far more likely to be the synthetic option), the supplement of this review does use very decent additives. This B12 product is definitely considerably better than what we have with by far most others out there.
The Customer Reviews Are Biased On Its Product Page
The product page of this supplement will try to convince us into thinking that this is arguably the best-reviewed B12 supplement out there. I mean, a total of 127 PuraTHRIVE B12 reviews with an average rating of 4.9 out of 5. And, yes, obviously, there are no 1-star, 2-star, and even 3-star ratings with this. I mean, that's a 100% success rate. It's just too good.
Or is it?
Personally, I've never found a supplement that when claims it has a 100% success rate, actually does have a 100% success rate according to all other third-party sellers and retailers. Which, I suspect, is also very, very likely the case here.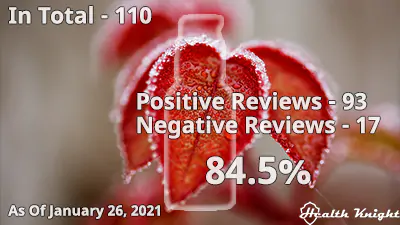 And lo and behold, I was right.
From the total of 110 PuraTHRIVE Micelle Liposomal B12 reviews I managed to find, only 93 of those were positive (3-star, 4-star, 5-star). So, a total of 17 bad reviews (1-star, 2-star). Or a global success rate of only 84.5%.
Which is likely higher than that given people are just naturally more prone to report negative experiences. But I feel it still doesn't do justice for the supplement.
Frankly, I actually believe it might be in the high 95% and higher range. Because those that don't praise it (there are many of those that do praise it), complain about one of two things.
First, there are those people that don't like the taste. But that's a rubbish reason to give a supplement one star. I mean, that's a genuinely rubbish reason because not only is that 100% subjective but also supplements should not be tasty. If one wants tasty, get a pack of candy. Or better yet, eat a fruit or some raw berries. Supplements are not for tasty.
We don't choose supplements by taste. We choose supplements by what they provide and the quality they display.
Second, there are those that say this didn't work for them. But that's actually a very likely harbinger of a much bigger problem. Because B12 is very sensitive to gut health. Bad gut health means pretty much no B12 absorption. Hence, no feeling of the effect. Hence, a bad review when actually it's the person's own health that is falling apart due to the lifestyle choices that have nothing to do with the supplement that someone is reviewing.
Therefore, I feel we should not trust that success rate. It should be higher.
Generally, Price Definitely Could Be Better But It's Not That Bad
Here's another practical aspect to consider. What about the price? Is it good? Is it bad? Is it worth it?
The PuraTHRIVE B12's typical price is $39.95. It gets better with three bottles right off the bat at $104.85 (15% off) and even better with six bottles right off the bat at $179.70 (25% off). Or we can subscribe to monthly shipments of bottles and get 10% off ($35.95 monthly). As mentioned earlier, it's 30 servings per bottle.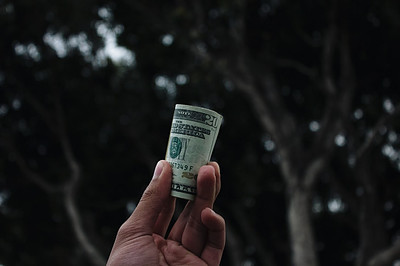 This means that the original price of this is about $1.33 per the original serving. Which is a lot of money. Of course, the price goes down if we pursue smaller servings.
For 4 pumps a day, it would be about $0.67 (1250 micrograms); 3 pumps (about 1000 micrograms) are about $0.50; 2 pumps a day are about $0.33; 1 pump a day is about $0.17.
So, a little less than 17 cents per pump, 33 cents for two, or about 53.3 cents for every 1000 micrograms of the B12. I know a lot of numbers, right? But that last one really helps us put things into perspective.
With something like the Life Extension B12, it's about 13.1 cents per 1000 micrograms. Granted, with that price, we get pretty bad additives. Whereas if it's something truly decent, one of the finer options of B12 supplementation like the Thorne Research Methylcobalamin, it's something that comes for about 31.7 cents per 1000 micrograms.
So, considerably cheaper and a quality tradeoff (Thorne Research is just better in my opinion) that I would take any day of the week. Still, it brings no Fulvic Acid and all which comes with that.
Moreover, the supplement of this review does feel like a genuinely unique one when it comes to B12 supplementation in general. This is because it's hard if not impossible to find other B12s that offer fulvic acid in their composition.
It's Fine To Shortlist This Micelle Liposomal Thing, It's Solid
The way I see it, there are some very awesome aspects about the PuraTHRIVE B12. It has got awesome beneficial ingredients. It also adds that Fulvic Acid to further augment all that. It has some very decent choices for additives with just about only one potential exception. So, from a pure ingredient standpoint, it's very good-looking.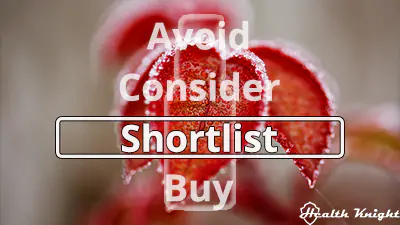 That said, it isn't, however, all sunshine and rainbows. Meaning, the global success rate is not that good although, as we discussed, that one's terribly subjective. And as far as price, it, for sure, is not the cheapest. In other words, it's not something without any flaws.
And so, on that note, (out of avoid it, consider it, shortlist it, just buy it) I would reckon it's more than fine to shortlist it (I would almost even approve it as straight ahead buy-able). I mean, sure, it doesn't keep up with some of the very finest options as far as price (or the success rate).
But I believe it is still a very good buy and an overall viable choice.
It is even something that I have added to the very best of B12 supplements list with the 2021 update. Still, it's not the very top though. The very top is cheaper and better. Here's to learning more if you're interested.
Above all, I hope this PuraTHRIVE B12 review helped you find the information you were looking for. In your opinion, is this a good one? Would you buy it? Did you enjoy it? Or will you rather just pick something rated higher from that best-of list? Let me know below.