|  Marketing  |  Ingredients  |  Additives  |  Reviews  |  Pricing  |  Pros & Cons  |  Overall  |
This Dr. Mercola Complete Probiotics review is about learning everything there is to learn about both the 70 Billion CFU and the 100 Billion CFU versions of the Probiotic product.
To make that a reality, we will start off by looking at the promotional materials. Then, we will continue with a thorough look at the ingredients, as well as we'll research the additives. After that, we will study customer reviews and global success rates. Lastly, we'll discuss pricing comparing the supplements of this review with similar products.
Marketing | Boosting Microbiome, Immune System & Nutrient Digestion
According to the manufacturer, the Dr. Mercola Complete Probiotics floods "your body with 10 strains of exceptionally beneficial bacteria, including long-lasting super-strain, L. acidophilus DDS®-1, to help balance your microbiome." Per their words, it utilizes "patented delayed-release capsules (DRcaps™) to deliver an extra layer of protection against harsh stomach acids." Looking good, eh [R]?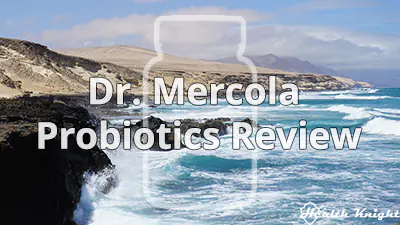 The product page for the supplement of this review is no product page at all. It's a proper sales page similar to what we have seen with products like the Bowtrol Probiotics (review) or the Gives Health Wholesome Probiotics (review).
Furthermore, throughout it, they give quite many promises.
The Dr. Mercola's product is said to improve nutrient digestion, boost the health of the microbiome, promote the immune system, foster healthy allergic responses, augment urinary tract health, support general health, as well as enhance mood and sleep among a ton of other gains.
As for the marketing tools, the supplement of this review does offer a few. They give discounts if we order more than one, as well as if we order the Dr. Mercola Probiotics with certain other Mercola supplements. They also offer a 100% money-back guarantee.
And then, they do have all kinds of deals from time to time. For example, at the writing of this article, they offer a 40% discount and free shipping.
Other than that, the Dr. Mercola Complete Complete Probiotics supplement is promised to be Non-GMO, Soy-Free, and Gluten-Free. But is the thing really worth our while?
Ingredients | The Contents I Like, However, There Are A Few BUTs
Overall, as far as beneficial ingredients, I believe there are quite a few angles really going for the Dr. Mercola supplement. It is certainly a very powerful attempt at the idea of Probiotics. And, yes, the composition of both (the 70 Billion CFU and 100 Billion CFU) versions is exactly the same, only the total Probiotic count differs.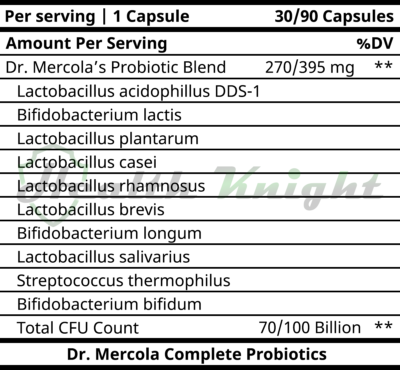 So, per serving (one capsule) offers either 70 Billion CFU or 100 Billion CFU of Dr. Mercola's Probiotic Blend. The blend consists of 10 different strains. Here are the strains.
Lactobacillus acidophilus DDS-1, Bifidobacterium lactis, Lactobacillus plantarum, Lactobacillus casei, Lactobacillus rhamnosus, Lactobacillus brevis, Bifidobacterium longum, Lactobacillus salivarius, Streptococcus thermophilus, and Bifidobacterium bifidum.
Generally speaking, both 70 and 100 Billion CFU are very, very potent options that are capable to improve overall digestive health, for sure. The other benefits will likely depend on how much of each strain is there. But I feel there definitely is the potential for all that Dr. Mercola Probiotics claim [R, R, R, R, R, R, R, R, R, R, R, R, R, R, R, R, R].
Of all the Probiotic strains, it's definitely worth highlighting the patented Lactobacillus acidophilus DDS-1. There has been a number of studies done on it [R, R, R, R, R, R, R, R, R].
From those studies, it seems that this version of Lactobacillus acidophilus is great for improving overall digestive health, promoting healthy stool frequency, bowel movement comfort, and regular bowel movements, reducing occasional bloating, facilitating healthy gut flora [R, R, R, R, R, R, R, R, R].
Furthermore, it has also been associated with better quality of life and reduced stress, as well as helping with lactose digestion (the last one is arguably my favorite one).
So, yes, a very capable patented Probiotic strain, indeed. And it's the most prominent one in the Mercola's Probiotic blend. Which brings me to my next point.
We are not given the exact (or even just the approximate) amount of how much of each strain in the blend is there. And that's bad because, for all we know, it could basically be a blend of the three first-to-mention ones, and the rest could be there only in negligible amounts.
Given what Mercola is as a supplement manufacturer, that is likely not the case. However, my point is that we don't know. For all we know, it could be essentially a three-Probiotic-strain mix marketed as a ten-Probiotic-strain one.
And then, ideally, I would prefer the Dr. Mercola pro-bacteria supplement to be third-party tested for purity, potency, and safety just like Natren Healthy Trinity (review) or Purely Optimal Probiotics (review). Sadly, it isn't.
Side Effects | To Review Additives, Dr. Mercola Complete Probiotics Is Great
Many people and even doctors believe that the only thing we should be looking at is the beneficial ingredients. But that is not the case at all. In reality, there are plenty of substances commonly allowed by government agencies that are not actually good for our health. They can take quite a toll no matter how little of them we consume. They can cause side effects.
One such ingredient is definitely the High-Fructose Corn Syrup which commonly hides under such names as Glycose Syrup, Corn Syrup, Fructose, and others. It's a thing to promote cancer, liver damage, heart disease, diabetes, weight gain, obesity, leaky gut, and a bunch of other conditions [R, R, R, R, R, R, R, R, R, R].
And there are quite a few others as well. The question is, however, how is Dr. Mercola Complete Probiotics doing in this department [R, R, R, R, R, R, R]?
It's doing quite well, actually. It uses Microcrystalline Cellulose, Hydroxypropyl Methylcellulose, Gellan Gum, Fructooligosaccharides, Ascorbyl Palmitate, and Silicon Dioxide. All of these are absolutely fine and safe to consume. In fact, they even reach beyond the idea of being harmless.
To that end, Fructooligosaccharides are a form of Prebiotics. Whereas Prebiotics have the capacity to improve all effects of Probiotics, as well as contribute to gut health just in general [R, R, R, R, R, R, R, R, R, R, R, R, R, R, R].
The only trouble with the approach of mentioning Prebiotics in the additives section is that we are not told the exact amounts. And so, a similar problem that we discussed with blends persists.
Meaning, we've no idea how much of Prebiotics is there. Not only there may be very little of them (essentially, just to get the bragging rights), but also it's impossible to compare these across supplements. Which is not helpful.
But a definitely great thing is what Hydroxypropyl Methylcellulose and Gellan Gum are responsible for. These are the ingredients used in the patented version of delayed-release capsules DRcaps. Which is very important, otherwise a portion of the Probiotics (based on strain) do die off in the stomach acid. Namely, they don't get to contribute to granting any gains [R, R, R].
Hence, it's something very, very important when it comes to all Probiotic supplements in general. And this one has that.
Feedback | Most Are Happy According To The Customer Reviews
Customer reviews are another aspect that I love to look at with supplements. But it's a tricky one since there are ways to manipulate it and appear better. Furthermore, it's often led by innocently ignorant people the focus of who is primarily driven by gains and almost never by the potential or already visible negative effects of additives.
To that end, customer review sections on the manufacturer's page are often likely adjusted to seem better because that absolutely help to sell. Both the Align Probiotic (review) and the Phillips' Colon Health Probiotic (review), as well as many more likely sin in this regard.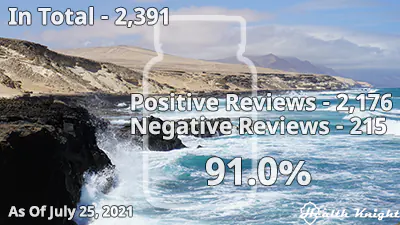 But that's okay and perfectly understandable. Manufacturers have to sell and encourage sales. But for a truth-seeker, that's not what we want. Hence, for the Dr. Mercola Probiotics reviews, I went to research all other sellers and retailers. Here's what I found.
In total, I managed to come across 2,391 Dr. Mercola Probiotics reviews. Of these, 2,383 were for the 70 Billion CFU version and just eight (all five-star) were for the 100 Billion CFU alternative. In this regard, it seems that the 100 Billion CFU option is quite a new one to the market whereas the 70 Billion one has been around for quite some time.
Overall, for the supplement of this review, of those 2,391 ratings, 1708 were five-star, 304 were four-star, 164 were three-star, 54 were two-star, and 161 were one-star. Hence, it's a product of a 91.0% success rate. Which is likely actually higher and is certainly a really good one.
But what about those people who didn't quite enjoy it?
For some, it just didn't work. For others, it made them really sick possibly due to the very high CFU amount per capsule. Others got overcharged for the product in one way or another. Whereas others more compared it with the Probiotics they used previously, and those worked so much better for them. Then, a number of people also got broken containers or ripped off seals when ordering from Amazon.
So, yes, there might be a lot of positive feedback for the Dr. Mercola Probiotics. But it certainly doesn't work for everyone.
Pricing | Dr. Mercola's Price For These Probiotics Has Been Very Cost-Efficient
It takes no rocket scientist to see that Dr. Mercola Complete Probiotics don't exactly come cheap. At least that is what it appears to be. But is that really the story of its pricing? Is the supplement of this review a properly expensive one?
So, it all depends on which CFU amount per capsule we choose, as well as it is also affected by what container size we go for. Here's a neat rundown of that.
The 70 Billion CFU per container option of 30 servings typically costs $37.49. That's about $1.25 per serving or 17.9 cents per every 10 Billion CFU. For the 100 Billion CFU version of 30 servings, that's $51.97 per container or 17.3 cents per every 10 Billion CFU. Whereas if we go with the 90 servings options that's 17.5 and 21.7 cents for 70 Billion CFU and 100 Billion CFU, respectively.
In other words, it seems that it doesn't ever make sense to go with a 90 serving 100 Billion CFU version of Dr. Mercola Probiotics. We don't get to save anything. It's actually more expensive than going with the respective 30-serving alternative. Which, from a marketing perspective, feels absolutely retarded.
Other than that, it doesn't really matter that much which option we go for. That is because unless there's some discount deal available, the prices are very close. On that note, I think going with the 30 serving option of 70 Billion CFU is likely the most common one when first trying these. Hence, we'll be using that when comparing it to other Probiotic products.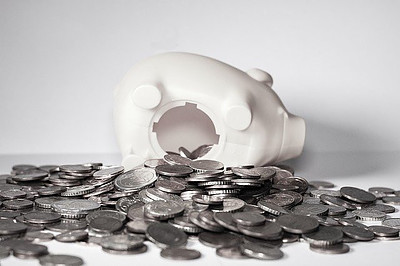 So, with that in mind, how does the Dr. Mercola's Complete Probiotic rival to what else is out there?
In terms of the price, it compares quite favorably versus the Nutrition Now PB8 Probiotic (review). Whereas if we compare it to the Dr. Mercola supplement overall, the supplement of this review kind of knocks the PB8 out of the park completely.
So, PB8 is 19.3 cents per every 10 Billion CFU, namely, more expensive. Both are in-house tested for purity. Both have great additives. Both have great success rates.
Whereas the Complete Probiotics add more strains (10 vs 8) and among them even a patented one. Plus, Dr. Mercola does have some Prebiotics there as well; PB8 doesn't. Plus, Dr. Mercola uses patented delayed-release-capsule technology. So, it's not only cheaper, it's also more value overall.
Essentially, the only upside of Nutrition Now over Dr. Mercola is that they offer less CFU per capsule. Namely, PB8 I'd say is fine to take daily for the rest of one's life whereas Complete Probiotics don't quite fit that mold.
But a supplement that I would absolutely prefer over the one of this review is the Live Conscious Pro-45 (review).
Not only does it add 11 Probiotic strains over Dr. Mercola's 10, but they also do use a patented Probiotic strain. Furthermore, they also add patented Prebiotics. And Live Conscious is also fully transparent with the amounts of each strain.
Both also use delayed-release capsules, although for Pro-45 they are not of a patented kind. Both have great additives and success rates. But what I love about Pro-45 that Complete Probiotics doesn't do is third-party testing on their purity, potency, and safety.
And with all that, Live Conscious typically prices at 19.4 cents for every 10 Billion CFU. So, yes, it's a bit more expensive than Dr. Mercola's 17.9 cents. But, the way I see it, the money difference is absolutely worth it.
Pros & Cons | I Would Really Love More Transparency
Pros
Cons
✓ The supplement offers extremely capable amounts of Probiotics. They can deliver on all the benefits, for sure.

✘

The product doesn't specify how much of each Probiotic strain is in there.
✓ The product uses patented capsules to ensure that a portion of the Probiotics does not die off in the stomach acid.

✘

The Dr. Mercola Complete Probiotics product doesn't do third-party testing.
✓ It is Non-GMO, Gluten-Free, and Soy-Free.

✘

It doesn't share how much Prebiotics it has.
✓ The customer reviews for the Dr. Mercola Complete Probiotics have been great.
✓ Objectively speaking, the value for money is genuinely bonkers.
Overall | Personally, I Would Shortlist This Probiotic Supplement
Overall, I do like the Dr. Mercola Complete Probiotics. It's a decent quality thing offering plenty of value despite the superficially high price tag, and it's something that has plenty of positives. But a few negatives, too.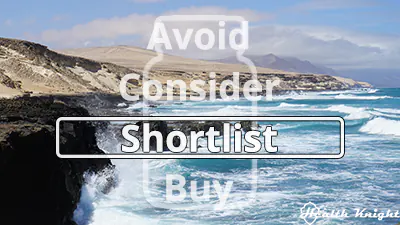 So, it's got plenty of different Probiotic strains to offer. It comes in genuinely helpful amounts per capsule (be it those 70 or 100 Billion CFU), although at these levels we should definitely only use the supplement for short durations at a time. It's got great additives and awesome success rates.
And I do love the price per 10 Billion CFU. To that end, it's better than most other Probiotics.
But at that price, it doesn't offer third-party testing on its products. However, I wouldn't fault Dr. Mercola's in-house testing. Personally, I would appreciate more transparency when it comes to the exact amount of each strain present, as well as the amounts of Prebiotics added. But I do love that they use patented delayed-release capsules.
Hence, (out of avoid it, consider it, shortlist it, buy it) I believe it is absolutely fine to go ahead and shortlist this one. I mean, I don't believe it's as good as something like the Gives Health Wholesome Probiotics (full review), however, it's pretty awesome regardless.
Above all, I hope this Dr. Mercola Probiotics review helped you find the information you were looking for. What do you think about it? Does it still seem like a very expensive Probiotic? Or would you rather prefer it over every other one? Let me know below. Also, feel free to leave your own personal reviews on the product.
Health Knight Rating: 8.5/10