In this Viva Naturals Fish Oil review, we'll discuss the Omega-3 Fish Oil capsule version of the product. And we will do it properly.
So, for this one, will be looking at marketing and all their sales tactics. We'll be digging's true the active ingredients, their quality, as well as additives. We'll also be spending some moments on customer reviews and then we will be looking for the pricing aspect as well.
To Review Its Marketing, It Doesn't Feel As Trying To Oversell It
According to the manufacturer, "the essential fatty acids in omega-3s are super important to your wellbeing. We're talking brain function, eyesight, heart health – you name it." Whereas per their words, Viva Naturals Triple Strength Omega-3 Fish Oil "gives you more of these nutrients than your run-of-the-mill omega-3 supplements."  So, they kind of position themselves as the real deal [R].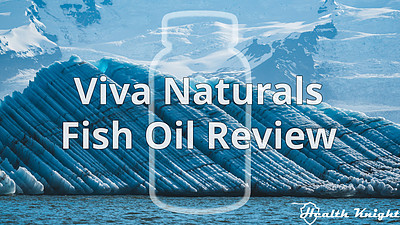 If we look at the product page, it certainly might feel like something we've seen with supplements like Great HealthWorks Omega XL (review) or Dr. Tobias Fish Oil (review) Meaning, it might feel overwhelming at first.
However, the page is actually very brief. It is the customer reviews section and the FAQ section at the end that make it seem overbearing.
As far as marketing, there are quite a few things.
First, there are those customer reviews with what seems to be a 97% success rate. Second, there's a deal if we subscribe to the service giving 10% off. Third, there is of course a money-back guarantee. And we can get free shipping if, say, we order at least two bottles.
So, quite a few ways to get people over the fence.
As for the benefits, there are many that they promise. As kind of touched upon earlier, it's said to help support heart health, brain health, eye health, skin health, help manage cholesterol levels, and just help overall well-being. So, it kind of promises more than our typical, standard Omega-3.
Other than that, the supplement promises to be pure, potent, Gluten-Free, Dairy-Free, and Non-GMO. But is it actually decent?
EPA/DHA Ratio Not Ideal But It's Pretty Perfect Every Other Way
Judging by the looks of it, it certainly seems so. I mean, there are many examples out there that contain far less Omega-3 and far less of the promised DHA and EPA amounts. Examples of that include Nature's Bounty Fish Oils (review) and Kirkland Wild Alaskan Fish Oil (review).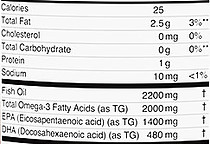 So, per serving (two softgels), Viva Naturals Triple Strength Omega-3 Fish Oil offers 2200 milligrams of Fish Oil that contains a total of 2000 milligrams of Omega-3 Fatty Acids in Triglyceride form. Of those, 1400 milligrams of EPA, 480 milligrams of DHA, and 120 milligrams of other Omega-3s.
Or to paraphrase, a straight-up only-fish-oil-containing supplement that provides quite a bit of Omega-3 Fatty Acids. So, how good is this?
Well, it's pretty darn great. The amount of Omega-3s this provides is well-above what the best practices for nutrient amounts stipulate. I mean, there are just loads and loads of EPA and DHA which is a really good thing. Furthermore, the thing is IFOS-certified which means that it is third-party tested for purity, potency, and safety. Which is how we want any fish oil to be [R, R, R, R, R, R, R, R, R, R, R].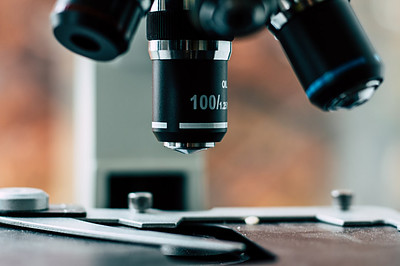 On the label of the supplement, they also say that the fish have been sustainably sourced and that the product contains only non-GMO ingredients.
Granted, it is not as good as something that offers respective third-party certifications with such claims. But it is still good. This leads me to kind of the only aspect of this Viva Naturals that I am not fond of.
That has to do with the EPA to DHA ratio. ideally, he wanted to be that's about its 3:2. Namely, for every 300 milligrams of EPA, we have 200 milligrams of DHA. Which is arguably the best choice for general health and well-being. With this, however, it's more like 300 milligrams of EPA to 100 milligrams of DHA or the EPA to DHA ratio of 3:1 [R, R, R, R, R, R, R, R, R, R].
I mean, it's still a decent ratio and we can for sure get a ton of value out of it. However, I feel the 3:2 option is just better for overall health. To that end, the 3:1 feels more like something to help target specific conditions or ailments [R, R, R, R, R, R, R, R, R, R, R].
This Viva Naturals Has Done So Well As Far As Additives
if you look on the market, there are done of Fish Oil supplements that use either just outright terrible or average additives (the "glue" ingredients). For example, with Nature Made Fish Oil supplements (review), the culprits were Polysorbate 20 and Polysorbate 80. And there are many other examples just like these [R, R, R, R, R, R, R, R, R, R].
And I mean, it would've been fine if any and all added ingredients for the making of the supplement would be harmless. But I don't believe that is the case. Hence, we have to be very careful about which ones we consume because those bad choices can potentially lead to bad health outcomes [R, R, R, R, R, R, R, R, R].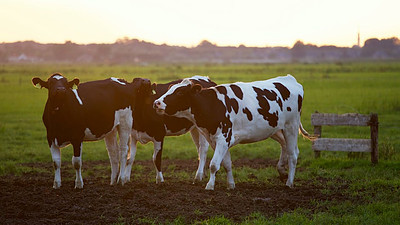 So what's up with Viva Naturals Fish Oil in that regard?
This one uses Bovine, Halal Gelatin, Glycerin, Purified Water, and Mixed Tocopherols.
This particular way of Gelatin (this idea that it is from Bovine and it's Halal) is arguably one of the most preferred Gelatin types. Gelatin is basically collagen just prepared differently. Or in other words, it's incredibly beneficial. Glycerin is a remarkably harmless one, however, some say it can also bring small gains [R, R, R, R, R, R, R, R, R, R].
As for water, if we're not drinking enough, then this will be a very beneficial addition to us as well. Whereas if we do, then it can be characterized as just outright harmless. Lastly, Mixed Tocopherols are typically used to help a supplement preserve its freshness. Plus, it's basically vitamin E in various different forms. So, it's also something that will be helpful more than anything [R, R, R, R, R, R].
Thus, the way I see it, Viva Naturals Fish Oil has done really well in terms. I mean, it certainly looks better than most Omega-3 supplements thus far.
Customer Reviews For This Fish Oil Omega-3 Are WOW
So now, turning to more practical aspects, we have customer reviews and success rates. Viva Naturals Fish Oil seems terribly well-received as far as the on-page feedback goes. I mean, an average rating of 4.8 out of 5 is pretty darn good. But it isn't all good.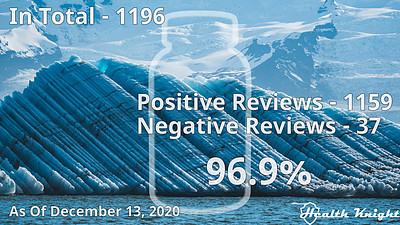 Typically, when we encounter that kind of rating, it's usually because there are a ton of 5-star reviews and then quite a bit of 4-stars. Meaning, while the rating isn't perfect, it still feels tampered with. Because there are no products that ever get only 4-star and 5-star reviews, it just doesn't happen.
But with Viva Naturals, it's different. Their product page actually contains a few pretty bad reviews. They haven't just deleted those 1-star and 2-star ones. No. But still, even with that, that's a 98.0% success rate. Which does feel to be a little bit too good to be true. And so, naturally, I just went out and did some research.
By all other sellers and retailers, I managed to find 889 Viva Naturals Fish Oil reviews. Of these, 858 were positive (5-star, 4-star, 3-star) and only 31 were negative (2-star, 1-star). Hence, a global success rate of 96.5%. Which not only is busted high, but also it isn't that far off what they have on their product page.
Which, the way I see it, is only a testament to their integrity, to them being a great, honest, value-oriented brand.
Hence, it only makes sense that add those on-page reviews to what we found by all other sellers and retailers. And so, 1196 reviews in total. 1159 good. Only 37 bad. Or a global success rate of 96.9%. Which is a really, really, really high number, the way I see it.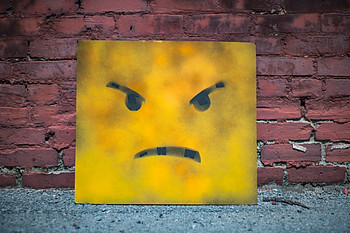 But what about those customers that did not think this was a good supplement?
Of those people, many weren't happy with the fishy burps that this one gave them (but freeze the capsules and you'll never have that issue). Whereas others weren't satisfied because they felt like not gaining any value out of it. Others yet complained about the Fish Oil's smell. And then, of course, we have those people that claim terrible side effects.
Still, that's the vast minority we can find online. Overall, the supplement definitely feels like a viable product. It feels like something that actually delivers value to people that choose to go for it.
Pricing Left Me Speechless, Didn't Realize It's Such A Bargain
Now, about the price. I did manage to find some reviews that complain that in a way complained about Viva Naturals Fish Oil pricing. For them, it felt like they'd been scammed. Is the price really that bad?
Typically, a container of 180 softgels comes for $38.95. Or we can get it even cheaper if we subscribe to monthly shipments (or every two months, or every three months, and there are other options as well). Then, it's $35.06. Which due to how flexible the subscription options are (and that it's possible to cancel anytime), is likely kind of the real price.
So, what does that really mean?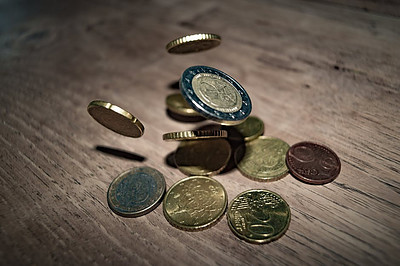 It means that we're getting 90 servings of 2000 milligrams of Omega-3. It means that we are paying about $0.39 per serving ($0.38956). So, that's about $0.20 per capsule ($0.19478) or the price of $0.21 for every 1000 milligrams of combined EPA and DHA.
Or to put that into perspective, that's considerably cheaper than what we've found with Optimum Nutrition Fish Oil (review). Optimum Nutrition costs about $0.30 but at the same time offers far less verifiable quality (meaning, it's not third-party tested for purity like this is). Plus, Viva Naturals seems to be non-GMO and sustainably sourced over this more expensive thing.
Whereas if we compare the Fish Oil of Viva Naturals with the more capable brands in this aspect like Nordic Naturals Ultimate Omega (review), it's simply bonkers. The Nordic Naturals thing costs $0.85 for every 1000 milligrams of combined EPA and DHA. Namely, the supplement of this review comes for only about 25% of that cost.
I mean, sure, the Ultimate Omega has third-party certifications of sustainable sourcing and a Non-GMO certification but still. Given the integrity of Viva Naturals as a brand, I'm fairly (to say the least) certain they aren't just saying those things. They actually live up to them.
The Value On This Omega-3 Is Busted, Absolutely Buy-Able
Overall, given all that Viva Naturals Triple Strength Omega-3 Fish Oil is, all that it provides, and aspires to, I think it's fair to say that it's busted.
Yes, it does not do well if we're looking for a product that fits exactly or close to that EPA/DHA ratio of 3:2. And hence, I refrained from putting it on the very best-of list for Fish Oils. But other than that, it's just a complete rockstar.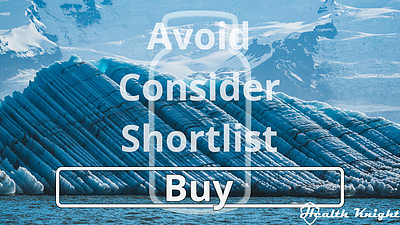 It provides great amounts of Omega-3 Fatty Acids which has plenty of EPA and DHA. It has got great, harmless, even beneficial additives. The success rates are through the roof. And best of all, it does not forget about proper testing. And even better, it's so very affordable.
Even more affordable than the cheap options out there.
And so, through all that (out of avoid it, consider it, shortlist it, buy it), I believe this is a supplement we can go just right ahead and buy. Especially if you've been thinking and contemplating about it. It's that good.
Above all, I hope this Viva Naturals Fish Oil review helped you find the information you were looking for. Was this product to your taste? Is it something you would try? Is it something you would recommend to other people based on this review? Let me know below.