|  Marketing  |  Ingredients  |  Additives  |  Reviews  |  Pricing  |  Overall  |
This Now Foods Ultra Omega-3 review will not be your typical I-don't-care-what-it-is-because-I-promote-it review. No, this article will be all about the truth.
And to get to that, we will cover quite a few things. First, we'll do kind of an overview discussing the promotional materials and what it claims to offer. Then, we will look at the ingredients and what they bring. Then, it will be about the additives. Then, we'll research how well-received (or not) it has been among consumers. And finally, a discussion on pricing.
This Now Foods Ultra Omega-3 Review To Really, Really Dissect It
According to the manufacturer, the Now Foods Ultra Omega-3 is a supplement that "is manufactured under strict quality control standards. It is tested to be free of potentially harmful levels of contaminants such as PCBs, dioxins, mercury, and other heavy metals." But other than that, there isn't much information there [R].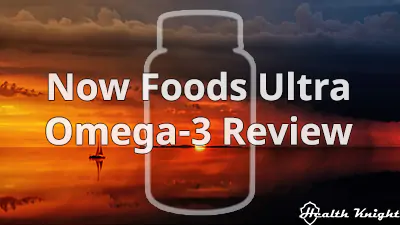 I mean, we get the classic of some product pictures, a supplement facts thing, a list of seals associated with the supplement, and a few other general statements.
As for the benefits, they don't really promise many. They claim that it promotes brain health, as well as that it can reduce the risk of coronary heart disease and cardiovascular support.
As far as marketing goes, the Now Foods Ultra Omega-3 is quite liberating.
Meaning, they don't really use any tactics to get people to buy the supplement, apart from maybe offering free shipping on orders of at least $50. Other than that, they don't even have a customer review section like the Viva Naturals Fish Oil (review) or Optimum Nutrition Fish Oil (review).
Whereas when it comes to free-of claims, there are a few. It's claimed to be Non-GMO, Dairy-Free, Gluten-Free, Egg-Free, as well as it is certified Halal and Kosher. And then, it also claims to be Keto-Friendly.
So, I guess the Ultra Omega-3 of Now Foods may feel like a decent bet. The real question, however, is it though?
To Review Ingredients, EPA & DHA Total Amount Is Great But That's It
As far as the core ingredients go, I think it looks decent. I mean, it will certainly seem like a good bet for most people. That said, there are other aspects that, at least in my mind, make this a quite questionable option.
So, per serving (one softgel), the Now Foods Ultra Omega-3 offers 1000 milligrams of Fish Oil Concentrate which contains 500 milligrams of EPA and 250 milligrams of DHA. Namely, it's quite an efficient Fish oil with 750 milligrams total EPA & DHA per every one softgel of 1000 milligrams. I mean, it's much more efficient than something like the Kirkland Wild Alaskan Fish Oil (review) or Great HealthWorks Omega XL (review).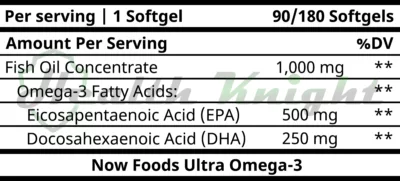 In assessing the contents, the first thing we have to look at is the ratio. It is believed that the most optimal option for general health and long-term well-being is that of 3:2. Meaning, it's when for every 3 milligrams of EPA, we get 2 milligrams of DHA [R, R, R, R, R, R, R, R, R, R, R].
In the Now Foods Fish Oil, the ratio may not be that fitting when it comes to the approach mentioned since it's more like 500:250, namely, 2:1. And so, while that ratio is not ideal, I think it can certainly still work decently well.
Then, if we look at the total amounts per serving, which is another aspect to look at, it's very good for a single softgel. That said, we will need at least two of the Ultra Omega-3 softgels daily to abide by the best practices for nutrient amounts. So, it's all good but it will be certainly something to take into account when we'll be assessing pricing in one of the later sections.
Still, there is one thing that I'm not really fond of.
I mean, sure, Now Foods Ultra Omega-3 claims to be a properly purified and safe product. They are even a member of the GOED Monograph to reassure that. But is that really enough given our polluted oceans and, hence, the potential toxicity of deficiently purified Fish Oil?
Not even close. You see, being a GOED member doesn't require a manufacturer to third-party test its Fish Oil for purity. And the purity of it is just far too important to leave it to a chance. Meaning, ideally, we want that Fish Oil to be third-party tested. And this one isn't. Which is just a huge shame [R, R, R, R, R, R, R, R, R, R, R].
With Additives, There Is Some Information That Is Likely Left Out
In general, I believe additives tend to be a very tricky thing. Because most every substance is allowed when it comes to this. The worst thing is, however, the fact that not every additive is a healthy one or even just a harmless one.
For example, something like Nature Made Fish Oils (review) has fallen prey to Polysorbates, or something like the Dr. Tobias Fish Oil (review) has been (at least in my mind) ruined by a substance like Shellac. Or we have Nature's Bounty Fish Oils (review) which can be just terribly sugar-full [R, R, R, R, R, R, R, R, R, R, R, R, R, R, R].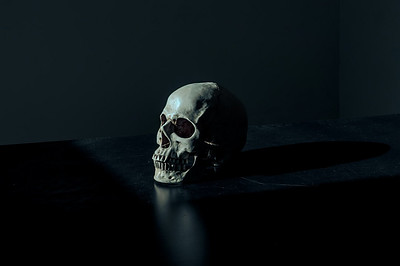 Overall, there certainly are plenty of ways to go wrong in this department when it comes to Fish Oils in general. And for the Now Foods Ultra Omega-3, it does go in the paths suboptimal.
I mean, superficially, it will all look quality. It uses BSE-Free Bovine Gelatin, Glycerin, Enteric Coating, Water, and D-Alpha Tocopherol. But there is one ingredient in particular that I feel uneasy about. Enteric Coating.
You see, there is no actual ingredient in existence called "Enteric Coating." Behind that name is likely a number of other ingredients that they don't actually specify. Which is not by any means an optimal thing. Here's why.
While Enteric Coating can be done with ingredients generally harmless to health, it's more likely that it is done through ingredients like Polysorbate 80 or Shellac. Neither is a good thing to go with. And since they fail to clarify, I wouldn't risk it [R, R, R, R, R, R, R, R, R, R, R, R, R, R, R].
As Far As Reviews, The Ultra Omega-3 Is Absolutely Busted, Period
Many supplements these days have a customer review section on their product page. As for the Now Foods Ultra Omega-3, it is not one of those supplements. Still, there is plenty of feedback across the internet from customers to get a more comprehensive look at how people are perceiving it.
And let me just say that most are definitely very positive about it.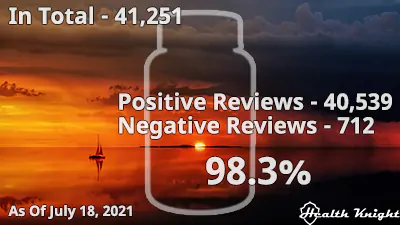 In total, I managed to find 41,251 Now Foods Ultra Omega-3 reviews. That's a sum of 712 negative reviews (1-star, 2-star) and 40,539 positive ones (3-star, 4-star, 5-star). So, quite many positive pieces of feedback, indeed.
In fact, that's equal to a 98.3% success rate. Which I think is the highest one I've seen for any Fish Oil supplement.
I mean, even something like NutraSea Omega-3 (review) with its 94.4% and New Chapter Wholemega (review) with its 93.6% don't quite come close to that (but for reference, there are certainly plenty of other high success rates out there).
So, yes, many did love the Ultra Omega-3. That said, there still are some at least 700 people not being happy with it. Which, at least in my mind, begs the question. What was the issue for them?
As far as I can tell, the most prominent one is about the horrible smell and taste. And for some few, who took those anyway, they did find themselves upon some unpleasant side effects to say the least. Hence, it's likely that the Fish Oil was rancid, reasons for which can be many. But one is for sure. Best get it either from the manufacturer directly or a trustable third-party seller instead of using Amazon, or eBay, or other similar platforms.
Now Foods Supplements Are Typically Very Cost Efficient, Is This, Too?
While I typically encounter customer reviews that complain about any given supplement's pricing, it wasn't the case with the supplement of this review. In fact, quite a few people emphasized how incredibly cost efficient the Now Foods Ultra Omega-3 is. But is it genuinely that great or are they not assessing it properly?
So, it comes with two package quantity options. There's the 90 softgel count which typically costs $14.57, and then, there's the 180 softgel count option which typically comes for $20.63. Since it's not unlikely that people could go with the more sizeable option right off the bat, I think it's only fair that we will do our calculations with the more cost-efficient option.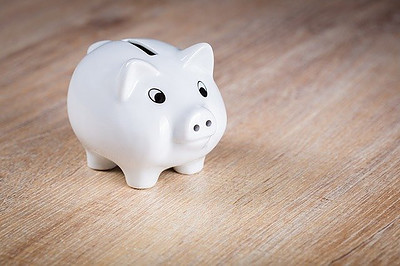 So, $20.63 for 180 softgels means that the price for a single softgel is about $0.11. Depending on which recommended approach we take (one or two daily), it will also be the cost per serving or it will be twice that at roughly $0.23.
But that's a really vague number to compare to other Fish Oils because just about most of them offer different total EPA and DHA amounts. And hence, using $0.23 as a reference point, at least in my mind, makes no sense.
For that purpose, we have cost per every 1000 milligrams of combined EPA and DHA. For the product of this review, that's 15.3 cents. So, how it compares?
Comparing to something like the Nordic Naturals Ultimate Omega (review), it looks incredible. Meaning, the cheapest we can get the Nordic Naturals for is about $0.38 per capsule which holds a total or 550 milligrams of EPA and DHA combined. Hence, it's 69.2 cents per every 1000 milligrams of combined EPA and DHA.
So, the price difference in favor of Now Foods is basically seven-fold. However, the quality difference in favor of Nordic Naturals feels beyond that. Because, it brings other Omega-3s as well, it's got third-party testing, the EPA, DHA ratio is better, and it doesn't use any potentially bad additives whatsoever. It's just better.
Now, comparing the supplement of this review with the Life Extension Super Omega-3, the Now Foods option is no better. The Life Extension comes for $24.00 per container typically. That one holds 60 day's worth. Whereas as far as the price per every 1000 milligrams of combined EPA and DHA, it costs 33.3 cents.
So, it's twice the price but it has IFOS third-party testing, third-party Non-GMO certification, and a whole bunch of extra added substances to add to the capability of the Life Extension's Fish Oil. Sadly, it's not the most viable of options still due to the additives it uses.
But to sum it all up, the Now Foods Ultra Omega-3 is definitely an affordable option. Still, personally, I wouldn't pick it over the other ones we discussed.
It's Rare I Will Say This About Now Foods But Do Avoid This One
Just in general, I'm a huge advocate for the Now Foods brand. I absolutely love that they are typically very conscious about the ingredients they're using, and, frankly, they're one of the most cost-efficient brands around. I have a couple of containers labeled in the colors of this brand that I use daily.
But as far as this Now Foods Fish Oil goes, I'm not a fan.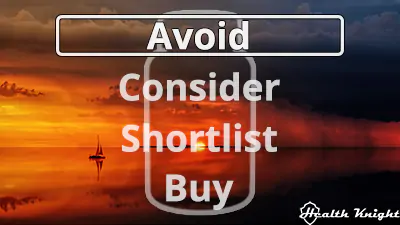 I mean, sure, it feels very cost-efficient. And, yes, the global success rates and the customer feedback are certainly incredible. And also, the EPA and DHA amounts per softgel are great. But, the way I see it, all that doesn't make up for all the shortcomings.
The lack of third-party testing for purity is massive, and I believe there are no exceptions to this rule. The notion of hiding other ingredients under the label "Enteric Coating" is absolutely unnecessary, and it may bring potentially harmful additions to the table.
Hence, I do believe that (out of avoid it, consider it, shortlist it, buy it) we should just avoid it. I mean, there are plenty of what I believe are outright better, more reliable, more quality options out there (here's a best-of list on them). Sure, they may not be as affordable but we should never make that tradeoff when it comes to Fish Oil. It's just not worth it. Especially in the long run.
Above all, I hope this Now Foods Ultra Omega-3 review helped you find the information you were looking for. Will you still buy it? Do you agree with my verdict or would you categorize it differently? Let me know below. Also, feel free to leave your own personal reviews on the product.