|  Initial Thoughts  |  Ingredients & Benefits  |  Additives  |  Success Rate  |  Final Thoughts  |
In this Orgain Collagen Peptides review, we will go through every little intricacy and aspect to bring complete and full understanding about it. It may sound almost poetic but that's what we're about.
And so, we will go through all of the various promotional materials the manufacturer provides, as well as we'll look at the claims. We will also look at all of the ingredients, what they really are, and how they can help us. Then we will switch to additives, the part of any supplement so many forget or are ignorant about. And finally, it will be the turn for customer reviews and global success rates.
The goal here is to create an article so thorough that there would not be a need for you to ever look at another supplement review for this specific thing. Therefore, if there is a section or aspect I haven't covered but you're interested in, let me know. And I'll add that as well.
Orgain Collagen Peptides Review – Initial Thoughts & Overview
According to the manufacturer, their "Grass Fed, Pasture Raised Collagen Peptides Powder supports hair, skin, nails and joint health." Also, per their words, "And because it is odorless and tasteless, it mixes easily into any hot or cold liquid. You can easily add a scoop into your daily routine." Moreover, as they put it, it's "great for both men and women." And that pretty much sums the entire range of health claims, as well as the entire product page just in general apart from product pictures, FAQs, and a review section [R].
At its core, the product page reminds me of that for supplements like NeoCell Collagen Beauty Builder or Wellpath Renew Collagen. This in the sense that they are rather brief and in no way do they overload with information as we've seen with supplements like BioTrust Ageless Multi Collagen or Vim & Vigor Collagenate.
That said, it does, however, take advantage of many marketing tactics commonly used. Somewhat similar to what Vitauthority Multi Collagen Protein or Ancient Nutrition Multi Collagen Protein do. They offer an option to subscribe and save 20%. It goes with free shipping and somewhat of a money-back guarantee. Plus, there are the overwhelmingly positive reviews [R].
As for the product itself, I think it's one of the best looking Collagen supplements I've seen. A really thoughtful design pretty much indicating immediately all we'd ever need to know. I also love the color choices; I love their logo, and overall, I think it's one of the best looking product pages I've ever come across. And that's for any supplement.
But is the Collagen Peptides supplement of Orgain as true value-providing as it's visual appearance? Let's get into that now.
The Core Protein Is Of Great Abundance In This Orgain Supplement
A lot of different approaches exist for Collagen supplements. Some Collagen supplements tend to overkill providing not only the protein but also a bunch of (typically low-quality) vitamins and minerals. Here examples are NeoCell Marine Collagen and Code Age Multi Collagen. Others tend to limit themselves to just one or two extra substances like Reserveage Collagen Booster or Genacol Pain Relief. Others more provide just Collagen; straight forward and simple like Great Lakes Gelatin Collagen Hydrolysate or Primal Harvest Primal Collagen.
The Orgain Collagen Peptides identifies itself with the very last of these groups.
Per serving, it offers 20 grams of Grass-Fed Pasture-Raised Collagen Peptides with nothing more to add. To that end, it does heavily remind me of such truly viable brands like the Garden of Life Collagen or Vital Proteins Collagen Peptides. Both of those go by 20 grams of Collagen a day. Which I feel we can't ever go wrong with.
I mean, to me, that's somewhat of a joke that there are supplements like Nature's Truth Multi Collagen Complex or Vitauthority Multi Collagen that commonly offer 1-2 grams of the protein while also implying the full range of benefits. Which is just not likely to happen. To that extent, 20 grams exact opposite of that. It's the kind of amount that I feel is bound to deliver [R, R, R, R].
And hence, all of the promised ones with this Orgain one should hold true [R, R, R, R, R].
Additives Make A Huge Difference, Often; Not In This Case
Many people are quite oblivious or even ignorant of the fact that the kind of additives a supplement has matter. Sure, they may not matter as much if you're planning to use a certain supplement only for a short amount of time. Anywhere upwards of 1-2 months, I'd say it matters greatly though. There's a ton of proof out there for that [R, R, R, R, R, R, R, R, R, R, R, R, R, R, R, R, R, R, R, R, R].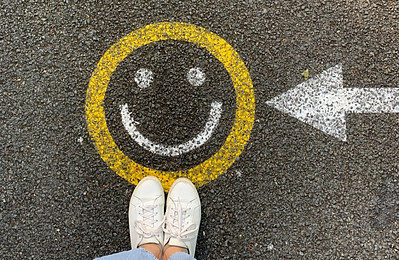 So, where do these Collagen Peptides of Orgain stand in this regard?
Well, it doesn't do any worse than supplements like Physician's Choice Collagen Peptides or LiveWell Collagen Peptides. Meaning, this one doesn't use any additives at all. Which is something most supplement types can't say about themselves at all.
For example, we'll never find a decent multivitamin supplement that can do without a single additive. The same goes for Fish Oils, vitamin D supplements, probiotics, and a plethora of other types. However, every once in a while there is a supplement type that can actually manage without. Collagen supplements are such thing, MCT Oils are another, Carotenoids supplements are one more.
So, Orgain Collagen Peptides is kind of about letting us enjoy the benefits of the protein without any extra stuff, at all. And hence, no worries or concerns.
The Global Success Rates Aren't Nearly As High As I Expected
I've always seen it as a worthwhile thing to devote some time to explore customer reviews and global success rates. The reason for that is the mere fact that this allows us to at least somewhat accurately see how well any given supplement is performing in real life.
If we're looking strictly at the Orgain Collagen Peptides reviews at the product page, they feel highly biased. This is because of the 37 ratings they have there at the writing of this article, none is bad. All are 3-star or higher. Which reminds me heavily of what I have seen with supplements like Skinny Fit Super Youth or Pure Gold Collagen.
Meaning, it's likely that these get edited and adjusted to fit the manufacturer's needs better. And so, they are terribly unuseful for us (the 100% success rate is just not something that happens naturally no matter how great a product is).
To fix that, I looked at every single real customer review for the supplement I could find by other sellers and retailers. And I found quite a bit.
In total, I managed to scramble together 1299 reviews, the success rate of which was nowhere near as amazing as that on their product page. Namely, I found 129 1-star ones, 77 2-star ones, 100 3-star ones, 161 4-star ones, and 832 5-star ones. Hence, a total of 206 negative ratings and 1093 positives ones. And I bet you can already tell that the global success rate isn't nearly as high.
It's actually 84.1%. Granted, the actual approval rate is likely to be higher given that people generally tend to report negative experiences far more often than positive ones. But still… That's not a high success rate. It should be considered average at best. Hence, making the whole idea of buying Orgain Collagen Peptides… Well… Not ideal.
On Paper The Orgain Collagen Peptides Seem Viable, In Reality Not So Much
The core idea behind Orgain's Collagen Peptides is seemingly very solid. Grass-Fed, Pasture-Raised bovine as their Collagen source, high amounts of the protein, and no additives to contribute to uncertainty or side-effects. Also, it's a visually very appealing supplement.
But surprisingly the global success rates just aren't that good. I mean, don't get me wrong 84.1% is pretty high. But it just isn't the same as the above 94.3% for Vital Proteins Collagen Peptides or the likely above 95% for Garden of Life Collagen. Which as far as I can tell, are also much more superior in regards to the manufacturing.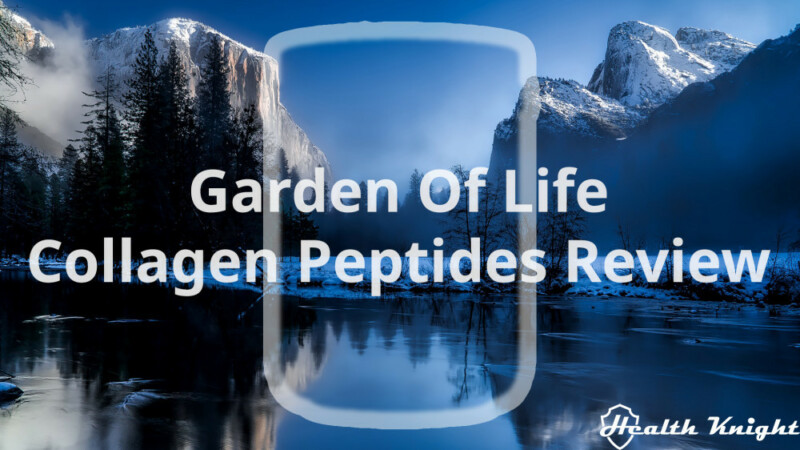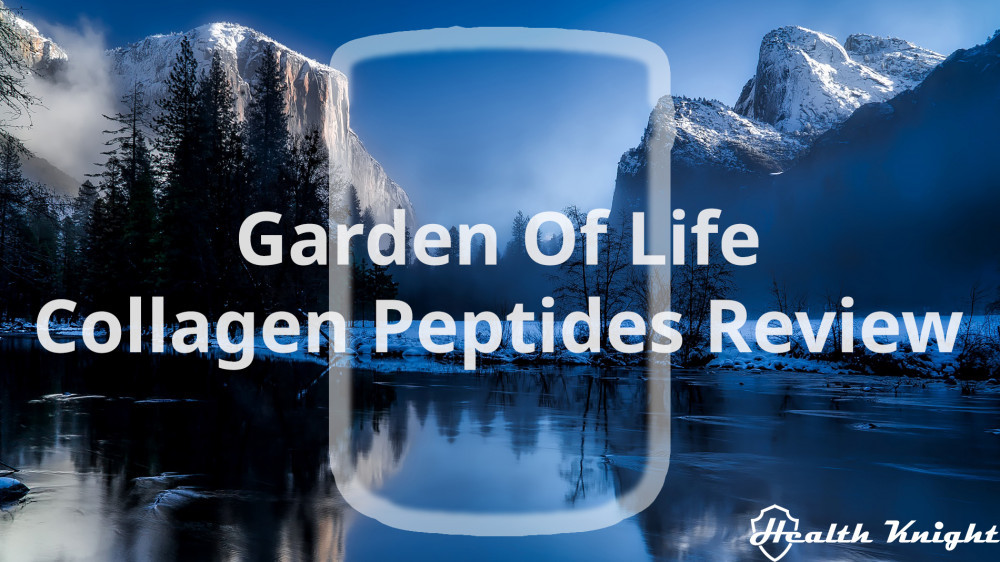 And hence, personally, I would pick either of those over this one.
Above all, I hope this Orgain Collagen Peptides review helped you find the information you were looking for. But if not, definitely let me know in the comments on how I could further improve it.
If you have as much as 15-30 seconds to spare, even one line in the comments helps a ton and will be highly and sincerely appreciated.
See you in another article!
Cheers, Stay Healthy & Have a Great One!